TrollStore Helper – Permanent IPA Installer For iOS Install & Perma-sign IPA Apps
Expanding use of bugs revealed in Apple's iPhone and iPad operating systems, the jailbreak community developed a few tools to make it happen after Linus Henze uncovered the CoreTrust problem that lets users install IPA files permanently on iOS. With Lars Fröder's TrollStore tool, you can now make it easy to install permanent apps in stock iOS.
✅ TrollInstaller2 Out Now!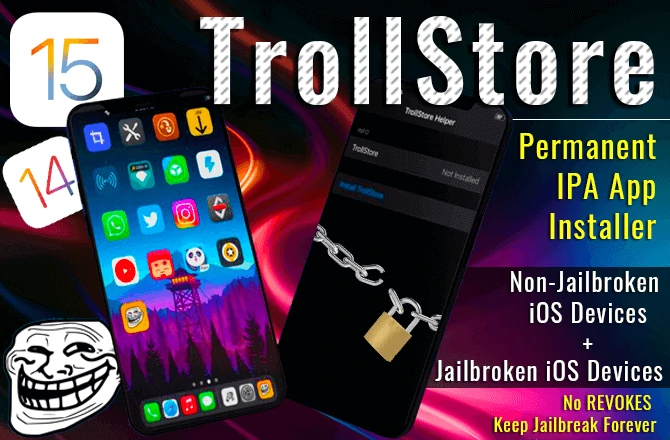 Install TrollStore No Jailbreak (online)


TrollHelper Install And Permanently Sign IPA Files With TrollStore


TrollStore Checker
Check Whether TrollStore Is Available On Your iPhone!
You may verify if your iPhone or iPad is compatible with TrollStore using the AI-based TrollStore Checker tool. Identify whether TrollStore is compatible on your iPhone and quickly install it.
The latest betas of iOS 16.2 and higher are also compatible with this TrollChecker.
Installing TrollStore Method
» Install TrollStore For Non-jailbroken Devices
» Get TrollStore On Jailbroken Devices
» Install TrollHelper With .deb Files
» Best IPA Apps Collection Install via TrollStore
Best iPA Download To Install IPA Files Directly With TrollStore
A huge collection of apps Download tweaked ++ apps that are not in the AppStore, such as Spotify++ or Spotify Plus with Premium Features, unc0ver, iSpoofer PokemonGo, moviebox, music, and jailbroken iOS apps. Free iOS 15 for iPhone and iPad. To provide you the greatest version of the app, IPA Store is always being updated.
Jailbreak Installer Online
Apps Pack
iPA Installer Non Jailbreak
iPA Collection
iPA Downloader Free Apps
For iOS
TrollStore IPA Installer Compatibility
TrollStore Support iOS Versions
TrollStore For iOS 15 – ✅ Fully Compatible
iOS 15.4.1 / iOS 15.4 / iOS 15.3.1 / iOS 15.3 / iOS 15.2.1 / iOS 15.2 / iOS 15.1.1 / iOS 15.1 / iOS 15.0.2 / iOS 15.0.1 / iOS 15
iOS 15.5 beta 1 / iOS 15.5 beta 2 / iOS 15.5 beta 3 / iOS 15.5 beta 4 / iOS 15.5 beta 5 / iOS 15.6 beta 1 / iOS 15.6 beta 5 – supported.
⚠️ Partially Compatible
iOS 15.5 / iOS 15.6 RC – The full version of TrollStore is not supported.
15.6 RC – The complete version of TrollStore is still not assisted.
TrollStore For iOS 14 – ✅ Fully Compatible
iOS 14.8.1 / iOS 14.8 / iOS 14.7.1 / iOS 14.7 / iOS 14.6 / iOS 14.5.1 / iOS 14.5 / iOS 14.4.2 / iOS 14.4.1 / iOS 14.4 / iOS 14.3 / iOS 14.2.1 / iOS 14.2 / iOS 14.1 / iOS 14.0.1 / iOS 14
iPhone Models Compatible With TrollStore Helper
A15 > iPhone 13 Pro Max / iPhone 13 Pro / iPhone 13 / iPhone 13 mini / iPhone SE (3rd generation)
A14 > iPhone 12 Pro Max / iPhone 12 Pro / iPhone 12 / iPhone 12 mini
A13 > iPhone 11 Pro Max / iPhone 11 Pro / iPhone 11 / iPhone SE (2nd generation)
A12 > iPhone XS Max / iPhone XS / iPhone XR
A11 > iPhone X / iPhone 8 Plus / iPhone 8
A10 > iPhone 7 Plus / iPhone 7
A9 > iPhone 6s Plus / iPhone 6s / iPhone SE (1st generation) – multicast_bytecopy does not work.
iPad Models Compatible With TrollStore Helper
iPad Pro 12.9-inch (5th generation) / iPad Pro 12.9-inch (4th generation) / iPad Pro 12.9-inch (3rd generation) / iPad Pro 11-inch (3rd generation) / iPad Pro 11-inch (2nd generation) / iPad Pro 11-inch (1st generation) / iPad Air (5th generation) / iPad Air (4th generation) / iPad mini (6th generation) / iPad Pro 12.9-inch (1st and 2nd generation) / iPad Pro 10.5-inch / iPad Pro 9.7-inch / iPad Air (3rd generation) / iPad Air 2 / iPad (9th generation) / iPad (8th generation) / iPad (7th generation) / iPad (6th generation) / iPad (5th generation) / iPad mini (5th generation) / iPad mini 4
The Best TrollStore Apps Collection
TrollStore is a permanent IPA installer for supporting iOS 15 and the best way to get trollstore apps. You can know how to install trollstore, best trollstore apps, how to use trollstore, trollstore download, trollstore tweaks, trollstore ipa list, trollstore ipa github.
TrollTools For TrollStore With iOS 15 Theme Customization
TrollStore's enhanced capabilities allow you to install tools that let you to change the os in techniques that might normally need a jailbreak, and you can also use it to perma-sign apps at all on non-jailbroken iOS & iPadOS 15.0-15.4.1 and possibly 15.5 beta devices.
The developer of TrollTools, an all-in-one solution with iOS 15 theming tools for TrollStore, promises that it is secure and reliable. The TrollTools app is completely compatible with iOS and iPadOS 15 devices, so TrollTools is worth it to explore all the customization options and enjoy iOS 15 in this way.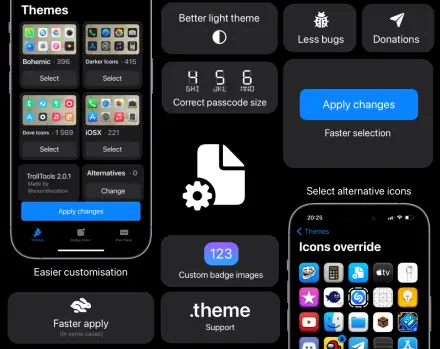 TrollNonce Nonce Setter For TrollStore
The TrollStore has been The only place where the nonce setter tool TrollNonce can be installed. It determines its AP Nonce when your phone decides you want to upgrade, restore, or downgrade. It's expected that this nonce will change each time. The first boot nonce utility for TrollStore that works with versions iOS 15 on A10–A15 devices is TrollNonce IPA. You may upgrade to Apple's unsigned iOS releases or downgrade iOS versions with the use of the TrollNonce tool.
Appstore++ For TrollStore
The TrollStore AppStore++ hack lets you downgrade installed apps. TrollStore signs apps with unique entitlements required for downgrades via an exploit. The troll store app store contains app store productivity apps. How to download appstore++, how to get appstore++ for free, appstore++ trollstore, appstore++ ipa you can get everything about appstore++ trollstore.
Download AppStore++ Without Jailbreak »
Mugunghwa For Trollstore
The excellent thing is that TrollStore provides temporary safety via tweaked and customized apps although many users are still waiting for the release of an iOS & iPadOS 15 jailbreak. In reality, a fresh Mugunghwa TrollStore enabled tool by iOS developer Soongyu Kwon allows you to customize your app icons, notification badge colors even with no jailbreak.
Mugunghwa Theming Engine For iOS »
TrollStore Support Apps iOS
It is now able to install Apps/IPA that are permanent on stock iOS using the TrollStore tool created by Lars Froder. Whatever IPA files, Filza File Manager, BlizzBoard, Mugunghwa, AppStore++, Unc0ver Launcher, Red Dot, TrollTools Themes for iOS, trollstore support apps on iPhone, and sideloading any application are available for download and installation without any restrictions, and you are free to use them for as long as you like.
Install TrollStore Helper On iOS 14 – iOS 15 & Permanently Sign IPA
☑️ TrollStore For Non-jailbroken Devices
How To Install TrollStore On iOS 15 For Non-jailbroken Devices (No PC)
TrollHelperOTA (arm64e) For A12 – A15 Devices
Step 1 > Click on the appropriate TrollStore above button.
Step 2 > Click Install when an alert pops.
Step 3 > You will discover a "GTA Car Tracker" app on your iPhone after the installation is complete.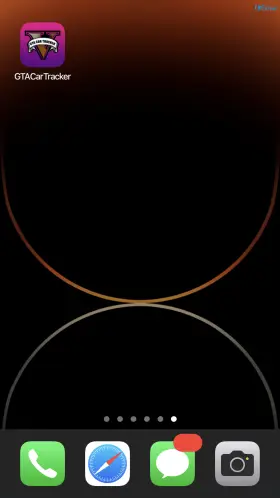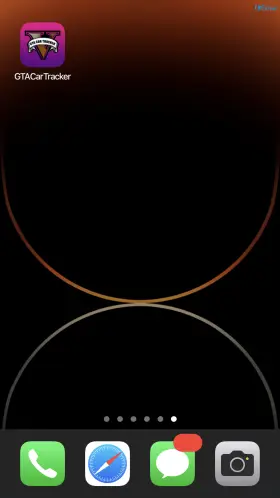 Step 4 > Open the GTA Car Tracker app now, then go to settings and select "Install TrollStore".
Step 5 > Your device will restart and begin installing the TrollStore app.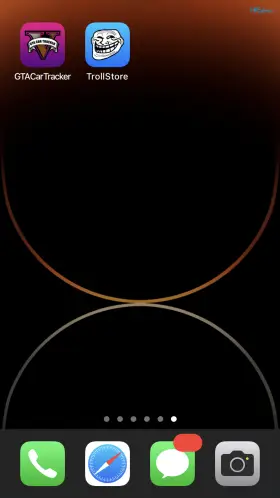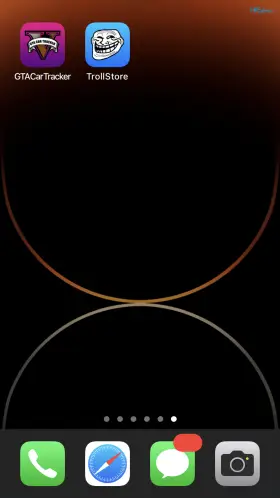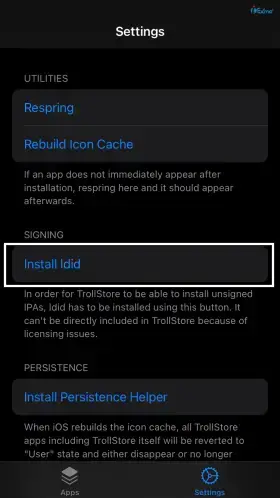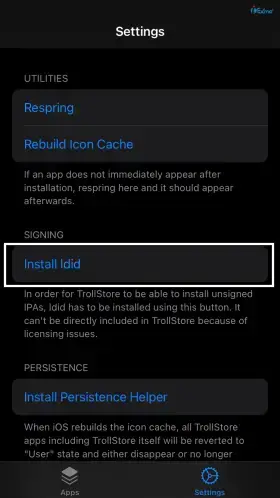 Step 6 > Open the TrollStore app > Settings tab > Press "Install ldid" > If you desire persistence, follow the steps listed under "Persistence" and install its Persistence Helper.
Step 7 > The "GTA Car Tracker" app may now be deleted or registered as a persistence helper by launching it and clicking the relevant button at the bottom. Don't remove the app if you're doing that.
Step 8 > Fantastic! You may now download IPA files from TrollStore that will be permanently installed on your iOS device.
How To Install any iPA with TrollStore permanently
Step 1 > Install TrollStore to your iPhone or iPad device. If you already have TrollStore installed on your device follow below steps.
Step 2 > Go to iPAStore > iPA Downloader and download any ipa (or any other store ipa) on your iPhone or iPad.
Step 3 > After downloading, tap ipa and click share icon.
Step 4 > Select "TrollStore" and install the iPA file.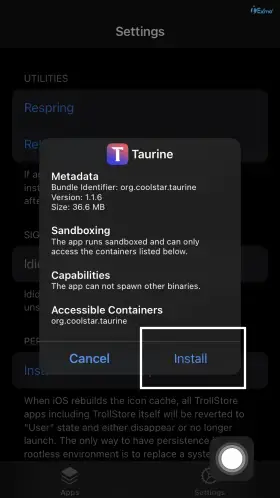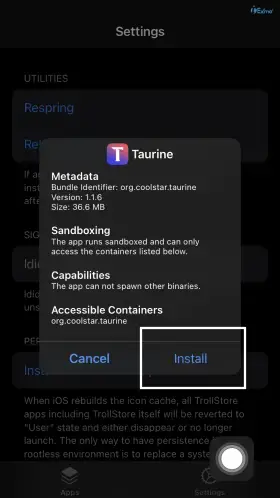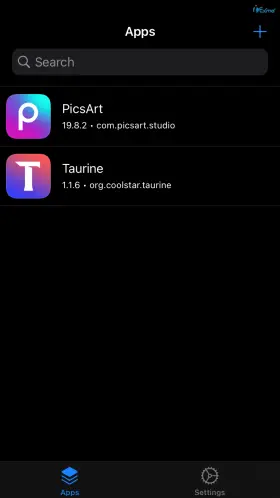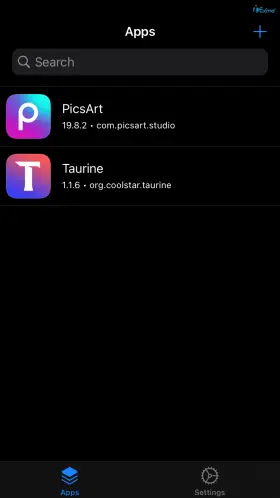 Step 5 > After installation you can see the app in the TrollStore app and tap to open and enjoy it!
TrollStore For All Jailbroken Devices
Install TrollHelper For iOS 14.0 – 15.5b4, 15.6b1 – 15.6b5
Step 1 > Go to your package manager > Check to see whether the Havoc repo is included within Sources > search "TrollStore Helper" > Install.
Step 2 > Once it has been installed, the "TrollHelper" app may be seen on your home screen.
Step 3 > Open the app and select "Install TrollStore."
Step 4 > Now your device will be restarted and TrollStore will be installed on your device.
Step 5 > Launch the TrollStore tool and In the Settings tab, choose "Install ldid."
Step 6 > Read the sections below "Persistence" after that; the TrollHelper application on your home screen will just be your helper.
Step 7 > You may now use TrollStore without limitation with jailbroken devices.
TrollStore IPA File For iOS

How To Install TrollStore iPA On iOS 15 For Non-jailbroken Devices (On PC)
TrollStore may be simply loaded on your iOS 15 device by sideloading the TrollStore Helper IPA with your preferred IPA installer, such as Sideloadly or AltStore.
Step 1 > Download the TrollStore Installer IPA above.
Step 2 > TrollStore Installer IPA should be installed on your device through your favorite method (AltStore / iOS App Signer / Sideloadly / Other).
» How to install AltStore on iPhone & iPad?
» How to install iOS apps with Sideloadly?
Step 3 > Connect your iPhone to your computer using the USB cable. Then, select the application to install by clicking the IPA icon. Sign the TrollStore Installer IPA file using your Apple ID.
Step 4 > To install the IPA file on your device, press the Start button. Enter your Apple ID password there.
Step 5 > Go to Settings app > General > VPN & Device Management > Tap on Trust.
Step 6 > Go to the Home Screen and open the TrollStore Installer app.
Step 7 > Click the Install TrollStore button. When TrollStore Helper is successfully installed, an alert will popup.
Step 8 > Then, under the app Settings, select "Install ldid" to allow TrollStore to install unsigned apps.
📌 If somehow the TrollStore app is not shown on the Home Screen, restart the device and it should appear. When installed on a jailbroken device, respring and the app icon will appear. Install the Persistence Helper from TrollStore Settings to refresh app icon caches.
How To Install TrollStore Helper deb On iOS 14 For Jailbroken iOS 14.0-14.8.1 Devices
For now, this TrollStore app can only be installed on iOS 14 in a jailbroken environment. A future version will make it possible to install the permanent IPA installer on standard iOS 14.
TrollHelper deb Files support jailbroken iOS devices running 14.0 or later.
TrollStore DEB File

Step 1 > Download the TrollHelper DEB package above.
Step 2 > Install the DEB file with Filza file manager iOS 14. The TrollHelper DEB file can also be installed using Sileo or Zebra.
Step 4 > If the TrollHelper icon appears on your home screen, launch it; otherwise, run uicache and it should appear; thereafter launch it.
Step 5 > Open the TrollHelper Installer from the Home Screen and now tap the Install TrollStore button.
Step 6 > After a few seconds, your iOS device will respring, and TrollStore should appear on your home screen; tap it to open it.
Step 7 > Now go settings > "Install ldid" to allow TrollStore to install unsigned applications.
Step 8 > Finally, you are not required to install the persistence helper into a system program on iOS 14, TrollHelper would continue across icon cache reloads and will operate even if you're not jailbroken.
SSH Ramdisk Method For All checkm8 / arm64 Devices
Step 1 > Fistly run git clone https://github.com/verygenericname/SSHRD_Script –recursive && cd SSHRD_Script
Step 2 > After that run ./sshrd.sh <iOS version for ramdisk> TrollStore <uninstallable system app>
Step 3 > Activate the DFU mode on your iOS device.
Step 4 > When you run the command "./sshrd.sh boot," the device should begin verbosely displaying an ascii TrollFace and finally reboot.
Step 5 > Ensure your internet connection is active before clicking Install TrollStore.
Step 6 > After that, your phone will restart and TrollStore may display up on the home screen.
Get The Ultimate IPA Apps Collection From TrollStore
TrollTools For Revolutionizing iOS 15 Customizations

BlizzardBoard Theming Engine For iOS 15

Filza File Manager Install TrollStore On iOS 15

Mugunghwa Passcode Theming On iOS

Jaility iOS Supercharger

TrollStore Supported Jailbreak Tools
TrollStore is also supporting troll store jailbreak with latest versions. It's really great to show you Jailbreak tools free permanent IPA installer support for iOS with troll store download.
Unc0ver Jailbreak With TrollStore
Unc0ver is just a semi-untethered jailbreak, therefore after a reboot, an app must be used to re-apply the vulnerability. With TrollStore, Unc0ver for iOS 15 is now simple to install.
You'll need a device running iOS 14.0 to 14.3 or 14.6 to 14.8 on an A12 or higher in able to use this approach. If your device is operating iOS 13.7 or earlier or if you have an A11 or older device, continue with Installing unc0ver.
Keep going to Installing Unc0ver (Fugu14) if your device is an A12 or newer running iOS 14.4 to 14.5.1.
Installing Unc0ver (TrollStore) »
How To Install TrollStore On iOS 15.2 – iOS 15.5b4
Using the checkm8 exploit, it is also feasible to install the TrollStore app on iOS 15.2 up to iOS 15.4.1. Only experienced users should apply this technique, which needs either Linux or macOS. On checkm8 compatible devices (A7-A11), it will generate and boot an SSH ramdisk and install the TrollStore app.
This is an alternative method of installing TrollStore for iOS 15.2 to iOS 15.4.1, which the developer does not offer. Most likely, it's also used to configure the Fugu15 jailbreak.
| | |
| --- | --- |
| Jailbreak iOS 14 Unc0ver | |
| Jailbreak iOS 14 Checkra1n | |
| Jailbreak iOS 14 Taurine | |
| Jailbreak iOS 14 Fugu | |
Step 1 > Use brew to install libimobiledevice on your Mac or Linux computer. You need this library in order to connect your iPhone to a computer using USB.
brew 🡺 brew install libimobiledevice
or using the Linux Distribution 🡺 sudo apt install libimobiledevice-utils libusbmuxd-tools
Step 2 > Clone the GitHub SSHRD Script repository. It is used to install the TrollStore app and take advantage of the iOS system. Cd into this repository next.
git clone https://github.com/verygenericname/SSHRD_Script –recursive && cd SSHRD_Script
Step 3 > Use the command line to run the script and include a link to the most recent iOS firmware for your device. To install the app and offer an uninstallable system program to activate, such as "Tips," add the additional parameter "TrollStore" after the IPSW URL.
./sshrd.sh https://updates.cdn-apple.com/2022SummerFCS/fullrestores/012-53076/DAD300FD-EA55-4458-AA3 E-6BA875C4B3A1/iPhone_4.0_64bit_15.6.1_19G82_Restore.ipsw TrollStore Tips
Step 4 > Your iDevice must now be in DFU mode and linked to your PC via USB. The process is manual and is dependent on the kind of device you are using.
Step 5 > The device's screen becomes completely dark when the script SSHRD execution is finished. To restart the device, use this command.
./sshrd.sh boot
Step 6 > Open the Tips app from the Home Screen when the device starts working. When launched, it will enable you to install the TrollStore IPA Installer on iOS 15.2 up to iOS 15.5b4, Trollstore 15.6.1. It serves as a stand-in for the TrollStore Installer. The CoreTrust vulnerability occurs in those versions.
How To Install TrollInstaller 2 | No PC
The TrollStore installation method is now available for all devices between 14.0 and 15.5b4; enjoy. Keep in mind that TrollInstaller2 only supports arm64e at this time.
Installing Pre-compiled Application For TrollStore (Recommended)
📌 On your iPhone or iPad, follow each of these instructions to install TrollStore. PC not required for easy use.
Step 1 > Open this URL in your web browser.
Step 2 > On the popup, tap "Install."
It's common for the app to have the name "GTA Car Tracker" when it first shows on your home screen.
Step 3 > Open the application and select "Install TrollStore."
It will now also trigger a respiration.
Step 4 > Go to Settings in the newly installed TrollStore by opening it.
Step 5 > Install ldid > Now, if you like, install Persistence Helper after reading the instructions under "Persistence."
Compiling pwned IPA – Advanced
Requirement
Needs a Mac at the moment
Requires installing the most recent THEOS and 14.5 sdk.
Step 1 > Ensure that Command Line Tools and Xcode are installed.
Run – git clone https://github.com/opa334/TrollStore ~/TrollStore
Step 2 > Using iPA Store, get any encrypted AppStore IPA you choose.
Step 3 > Put the result ipa in the folder "/TrollStore/ compile/target/InstallerVictim.ipa" with the name "InstallerVictim.ipa"
Step 4 > Be sure to install Procursus ldid and add it to your path – https://github.com/ProcursusTeam/ldid
Step 5 > cd into _compile and run ./build_trollinstaller2.sh
If a permission problem occurs – chmod +x ./build_trollinstaller2.sh
Step 6 > When finished, a TrollInstaller2.ipa file will be available in the /TrollStore/ compile/out directory.
How To Using Compiled IPA WIth TrollInstaller 2
Does not necessarily require a Mac if the IPA was obtained in an interesting manner.
Step 1 > That will be installed on a device utilizing – brew install ideviceinstaller Then do ideviceinstaller -i TrollInstaller2.ipa
Instead, if you choose "Normal Installation," you can use Sideloadly.
Step 2 > You may download TrollStore using the freshly installed app on your iDevice after installation.
What Is The TrollStore Helper?
TrollStore is an iOS software for signing and installing IPA files without revocation on iOS 14 and iOS 15. It employs Linus Henze's CoreTrust bypass and works with all iOS devices running iOS 14.0 to iOS 14.8.1 as well as iOS 15 to iOS 15.1.1. TrollStore, unlike PermasigneriOS, does not need a jailbreak.
Upcoming upgrades to TrollStore Helper should support iOS 15.4, however the Installer presently only supports iOS 15.1.1 due to the usage of multicast_bytecopy. Because when the Fugu15 install method is released publicly, TrollStore should be able to implement and use it to support iOS 15 through iOS 15.4.1.
You may install any app permanently assigned via the TrollStore for iOS. Furthermore, thanks to the CoreTrust flaw found by Linus Henze, it is capable of installing apps associated with different unauthorized entitlements or those that package a root helper binary. All functions are functional on stock iOS.
Here you can know everything about troll store iOS, trollstore GitHub, trollstore reddit, troll store iOS 16, trollstore install, troll store helper, troll store iOS 14, troll store iOS 15, troll store iOS 15.5, trollstore filza, how to install trollstore, filza trollstore, appstore++ trollstore, how to use troll store which is iOS jailbreak world widening and introducing many new features.
Persistence Helper With TrollStore
The FrontBoard does have an extra security check (it runs libmis every time before a user program is loaded), so the CoreTrust flaw exploited in TrollStore is only sufficient to install "System" apps. Unfortunately, installing new "System" programs that remain after an icon cache reload is not possible. Therefore, all TrollStore loaded apps, including TrollStore itself, will return to "User" state and no longer start when iOS reloads the icon cache.
The only way to get around this is to install a persistence helper together into the system app. This helper can then be used to exploit a setting in TrollStore's settings to reregister TrollStore and its installed apps as "System" so they can be launched once more.
TrollHelper is utilized as the persistence helper on jailbroken iOS 14 because it can be installed, persists as a "System" app across icon cache reloads, and is located in /Applications.
u0Launcher With TrollStore
u0Launcher, an application that resolves unc0ver jailbreak not function after being installed from TrollStore.
Unc0ver wants amfid to be operating in the background so it can patch it, therefore when you install it through TrollStore and attempt to jailbreak it, it typically fails with a "Failed to deactivate codesigning" message. However, as unc0ver launches using the App Store quick path, which does not contact amfid for verification, when unc0ver is installed through TrollStore, amfid is not triggered during the unc0ver start process.
An application called u0Launcher starts up amfid by sending it an empty XPC message before launching unc0ver. This resolves the jailbreak issue "Failed to disable code signing."
Download u0Launcher iPA
How To Use u0Launcher App
Step 1 > By using TrollStore, install unc0ver.
Step 2 > Use TrollStore to install u0Launcher.
Step 3 > Start the u0Launcher app so instead of unc0ver while jailbreaking; it will make the necessary patch prior to actually switching to unc0ver. When you do, the "Jailbreak" option within the unc0ver app will activate.
TrollStore iOS 15 With Fugu15 Jailbreak
The latest TrollStore version now makes it possible to jailbreak iOS 15 using Linus Henze's Fugu15 tool.
iOS developer opa334 published two upgrades to TrollStore after Linus Henze's developer-focused Fugu15 jailbreak for iOS 15.0–15.4.1 arm64e devices was made available. These upgrades resolved a difficulty with installing Fugu15 using the well-liked perma-signing tool. Version 1.3.3 was used to identify the first update, while version 1.3.4 was used to identify the next.
Users may now use TrollStore to sideload and permanently sign the Fugu15 jailbreak software on their compatible smartphone because TrollStore now officially allows the Fugu15 jailbreak app. Before, users had to connect an iOS device to PC or start setting up a web-based installer using Fugu15 jailbreak on their own domain to install Fugu15 using Xcode.
How To Jailbreak iOS 15 With Fugu15 »
Even though using TrollStore to install Fugu15 is now significantly simpler, but really don't suggest it for the usual jailbreaker. Fugu15 jailbreak hasn't been tested on a wide range of device and firmware configurations, Fugu15 jailbreak doesn't enable tweak injection, and Fugu15 jailbreak is primarily designed for developers who want to experiment.
For the iOS 15 jailbreak world, Fugu15 available with complete support for iOS 15 jailbreaking.
All current users of TrollStore are advised to upgrade to the most recent version, which is simple to do using the OTA updating feature in the TrollHelper app. You may download TrollStore to your iPad or iPhone using iOS or iPadOS 14.0 – iOS 15.4.1 and certain 15.5 betas if you don't already have it installed.
How TrollStore Jailed Permasigned App Installer Works
TrollStore utilizes the ldid package to install unregistered IPA files in the process. Two methods were added to App Settings by the developer. One is for respring the device, while the other is for rebuilding the icon cache. The TrollStore tool may also be uninstalled from the system.
After iOS rebuilds its icon cache, all TrollStore applications, including itself, will be removed from the Home Screen. Inside a rootless environment, the only method to have persistence is to reinstall a system program.
TrollStore gives you the option to choose a system program to replace it with a persistence helper which you can use to update the icons on all TrollStore applications' registrations.
Go to TrollStore Settings and choose Install Persistence Helper to utilize Persistence Helper. Next, find a suitable system app from the list that shows that you are not required to use.
On your iPhone, apps installed using the CoreTrust bypass exploit will continue to be permanently signed even after 7 days or a device restart. The long-awaited ability to install custom IPA files using ++ hacks without revokes or any free certificate restrictions is now available for iOS 15 thanks to TrollStore.
There is an OTA update method included into TrollStore. You can obtain the TrollStore.tar file from our site when a new version is available. The application will immediately respring your iPhone and update everything, including the persistence helper.
Installing IPA files without revokes beside tweaks is one of the most loved jailbreak features and now it's accessible without jailbreak for iOS 14 and iOS 15.
TrollStore Perma-signing Utility Alternatives
Also you can try IPA Permasigner for jailbroken devices. It is an open-source script that is based on the original scripts written by Linus Henze and Zhuowei. Because of the ldid support, it is quite simple to use and can also operate on macOS, Windows, and Linux.
Unc0ver Permasigner, a jailbreak tool update, is very simple to use. There are no revokes using Unc0ver Permasigner. Keep your iPhone jailbroken even after a reset.
Filza File Manager Supports TrollStore iOS
FilzaEscaped For iOS, likely the most popular file management platform possible right now, should be at least relatively recognized to everyone who has jailbroken iPhones or iPads for any period of time.
Filza File Manager (Version 3.9.5) was made available by TIGI Software, and it now supports the TrollStore perma-signing tool for jailbroken iOS & iPadOS 15.0-15.1.1 devices. Since a non-jailbroken device lacks tweak injection, users cannot attempt to install jailbreak tweaks in FilzaEscaped15 on a non-jailbroken device using TrollStore. On the other hand, FilzaEscaped still allows users to change system files.
Filza File Manager – Powerful File Manager For iPhone, iPad, iPod Touch
Who Developed TrollStore Helper?
The jailbreak community recognizes iOS developer opa334 for a lot of tweaks, including CCSupport, Choicy, AltList, and SafariPlus. Before any jailbreaks for iOS 15, such as the famous Cheyote jailbreak, the TrollStore tool for iOS is being made publicly available.
TrollStore signs apps permanently on jailbroken devices without utilizing your 7-day revoke-free certificate or the 3 app restriction, in contrast to Reprovision Reborn for a jailbroken device. There are no restrictions on how many apps you can install on your original iPhone this way.
Troll Store For iOS 14
TrollStore can be simply installed on iOS 14 – 14.8.1 to permanently install IPA Apps on iPhone. There is no revocation or 7-day limit on using sideload programs. There are several ways to get TrollStore for your iPhone/iPad. The instructions above will assist you in installing app online running iOS 14.
Troll Store For iOS 15
TrollStore Install supports Troll Store iOS 15, TrollStore iOS 15.4, TrollStore iOS 15.5 so it's really a great addition to one iOS 15 Jailbreak. TrollStore may be installed on iOS 15 support checkm8 devices via the SSH RAMDISK technique. This approach is absolutely free, as TrollStore is a free program. TrollStore enables you to install programs that do not expire after 7 days. This solution does not require a jailbreak and works with all A8/A8x through A11 iDevices.
Troll Store For iOS 16
Is Trollstore available on iOS 16? Unfortunately, no! Trollstore is not available for download or installation on iOS 16. There are numerous shady websites that promise you a way to enable Trollstore for iOS 16, but be aware since there is no method to get Trollstore on iOS 16 devices.
Why does Trollstore not operate on iOS 16? Trollstore was functional on iOS due to an AMR/Core Trust flaw that does not test the authenticity of a root certificate that used sign a program. This was corrected in iOS 15.5 and iOS 15.6 or later. Because iOS 16 does not incorporate this flaw in its apps, it isn't feasible to install Trollstore on iOS 16 devices now.
TrollStore Source Code – TrollStore Github
You are encouraged to view the opa334 /TrollStore Github and obtain proper knowledge gathering with TrollStore source code. Objective-C 96.6%, Makefile 2.4%, and Other 1.0% Languages were used in the development of TrollStore by opa334.
What's New In TrollStore IPA Installer?
Latest Update In TrollStore
TrollStore Version 1.4.2
Fix a problem that sometimes prevented apps from being appropriately identified as TrollStore apps, preventing them from showing up in the TrollStore app list.
Fix a potential problem that could arise when adding an application to the icon cache.
TrollStore Version 1.4.1
Once and for all, fix all issues with applications being blocked on iOS 14.
Refrain from allowing TrollStore apps to be uninstalled from the home screen because doing so will result in the app's restriction.
After installing that update, reload icon cache once if you already experience problems with restricted applications.
TrollStore Version 1.4
Adapt the FuguInstall approach to install programs as it could be a little bit more effective. This only relates to newly installed applications, but it doesn't matter too much because you just need to remove the app first and then reinstall the IPA if you wish to install an app using the new approach for whatever reason.
The TrollStore URL scheme should include an option to enable or disable it.
Add a setting to control the display of installation confirmation alerts.
Fix a bug that occasionally allowed programs to alter system URL schemes, breaking the functioning of the system.
Now, installed TrollStore apps may be removed from the home screen.
There is now a choice to keep the applications that were installed via TrollStore when uninstalling it.
A number of smaller fixes and code enhancements.
TrollStore Version 1.3.5
TrollStore fixed a fault with the update option in settings where, in a few uncommon edge scenarios, it can mistakenly "upgrade" to an old version of TrollStore.
TrollStore Version 1.3.4
Fix Fugu15 not operating after TrollStore installation.
Improve the app's data a bit more accurately.
TrollStore Version 1.3.2
Allowing TrollStore direct exposure to Metal resolves app problems when bold text is enabled.
Troll store iOS @luken11 submitted information regarding what TCC apis / MobileGestalt keys an app may access.
TrollStore Version 1.3.1
Fix the issue that occurs when the cancel button on the install alert is pressed.
When utilizing the in-app option, install IPAs from iCloud Drive.
TrollStore Version 1.3
TrollStore displays a warning with a lot of information about a program before installing it. When you press them, you can also see "Show Details" for previously installed apps.
TrollStore adds a + button to the top right of the app list, allowing you to install a program from the files app or via a URL.
Provide a system URL scheme which websites may use to launch IPAs in TrollStore directly.
Workaround a problem in which applications may become limited for unknown reasons; if this occurs, hit "Reload Icon Cache" in TrollStore configuration and it should resolve itself in TrollStore for iOS.
TrollStore now includes a search box at the top of the app list.
TrollStore now has the ability to instantly register a TrollStore installed program as a "User." In this condition, it will not launch, but it is helpful for modifying its settings, utilizing iTunes file sharing, even running Apps Manager on there.
Fix a faulty animation while starting the TrollStore app by adding a starting screen.
When the persistence helper was injected into a system TrollStore app, the uninstall button was not displayed.
Massive internal code refactoring in the TrollStore app.
TrollStore Version 1.2.2
Enhance the safety checks that were previously applied; it now only applies to system programs that cannot be changed. Applications are not kept in /var/containers.
TrollStore Version 1.2.1
Added security techniques guaranteeing that IPAs with the same identification as system programs that are currently installed on the device cannot be installed.
When upgrading TrollStore, avoid making any essential changes to the Info.plist in order to avoid problems when updating to future upgrades.
TrollStore Version 1.2
The Identifying Persistence Helper installed in the TrollHelperOTA user app is supported.
TrollStore resolves Chinese connection problems.
Fix the black screen that appears when the persistence helper is deployed in apps that utilize a SceneDelegate
TrollStore Version 1.1.2
TrollStore supports opening and installing .tipa files, which are just .ipa files with a different name and the ability to be airdropped to your device.
TrollStore Version 1.1.1
Updated fix for several Chinese device-specific connectivity difficulties with TrollHelper and TrollStore.
TrollHelper fixed a problem that prevented an app from being uninstalled if it lacks an Info. plist.
TrollStore Version 1.1
Sorting the app list by name in TrollStore.
TrollStore Make app boundaries even better; it should reflect those in the real App Store.
Correct an issue that makes applications with inappropriate icon sizes to display incorrectly in TrollStore.
TrollStore corrected the iPad's improper icon sizes.
TrollStore removes apps when uninstalling them.
Now, when a new TrollStore update is capable, a button to install it will appear alongside the notification in both the TrollStore settings and the (persistence) helper app.
TrollHelper Enhance the use of uicache slightly (should not bring any notable improvements though).
TrollStore Version 1.0.10
Fix an issue that could cause TrollStore to crash upon launch; however, OTA updates through tar should continue to function in this situation.
The TrollStore app border has received a minor visual improvement.
TrollStore Version 1.0.9
When root helpers were signed, a ldid bug would cause the entitlements to be removed. TrollStore works around this issue.
Enhance the bundle identifiers, versions, and app list icons in the applications tab. with partial thanks for the contributions from @tylinux.
With the contributions from @SerenaKit, you can now open an app from the menu that shows when you press on an app in the TrollStore applications tab.
TrollStore Version 1.0.8
Except pretend that programs installed through TrollStore are ad hoc signed. There are checks for this, too.
When installing apps, avoid using Apple-owned URL schemes to avoid apps breaking system functionality. After updating to the most recent TrollStore version, reinstall the IPA if you already have such an app installed.
Keep group containers from being deleted if another app is still using it.
When installing a few extremely particular IPAs, TrollStore fixed yet another minor file permission issue.
When selecting a program from the list, TrollStore adds a pop-up window that presently only offers the option to remove.
Code improvements for TrollStore, more thorough error messages upon installation failure.
When TrollStore Version 1.0.7
the main binary of an app has already been signed with a fake root certificate, avoid resigning it.
If the TSBundlePreSigned key in the Info.plist is set to YES, do not resign the app.
Throw an error rather than installing an app if ldid is not installed and it is unsigned because it will crash on launch otherwise.
By switching from custom file parsing code to a system API, entitlement dumping can be improved. The majority of the contributions in this release come from @luken11.
Add support for the iPad Mini 6 to TrollInstaller.
TrollStore Version 1.0.6
Fix app plugins by choosing "Rebuild Icon Cache" in TrollStore settings to make app plugins functional for already installed apps.
TrollStore Version 1.0.5
Now, installed apps should have access to notification settings. Support is currently limited because App Plugins still do not function, despite Notifications. Simply open the IPA in TrollStore for already installed apps.
Resolve (un)installation of programs with unusual file permissions, such as the Uncover app.
TrollStore fix for iCloud Drive-based IPA installation.
iPod 7 support was added by Troll Installer.
TrollStore Version 1.0.4
Fix a bug that prevented the ldidless entitlement dumping code from operating on binaries that aren't FAT.
TrollStore Version 1.0.3
ldid installation is no longer required for TrollStore entitlement dumping.
Use ldid -s flag instead of -S -M.
Modify the persistence helper's "Uninstall TrollStore" option.
TrollStore Version 1.0.2
Improved uicache code fixes faults with TrollStore installed apps that require rebuilding icon cache after updating.
Add a forced installation option when one is already installed and some more bug fixes and stuff.
TrollStore Version 1.0.1
TrollStore prevents un-downloaded iCloud drive files from being opened.
Fix an issue whereby installing large apps would cause TrollStore to crash.
Resolve an issue where TrollStore would mistakenly stop an app installation because it believed another app having the same id was already installed.
Thanks to @udevsharold, TrollStore Installer now supports the A12Z iPad Pro.
TrollStore Installer now supports A10 iPads, thanks to @lunjielee.