Ultimate jailbreak solutions for all iOS and iPadOS devices
Popular jailbreak tools, latest jailbreak alternatives, best iCloudBypass tools, trending tweaks , more important jailbreak exploits, hacked games, and more useful articles to customize your iOS / iPadOS experience.
Recent Posts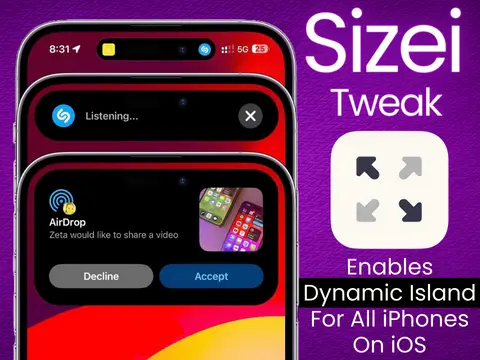 Sizei Tweak – Dynamic Island
Sizei tweak for enables Dynamic Island on any iPhone running iOS 16 – iOS 16.5 devices.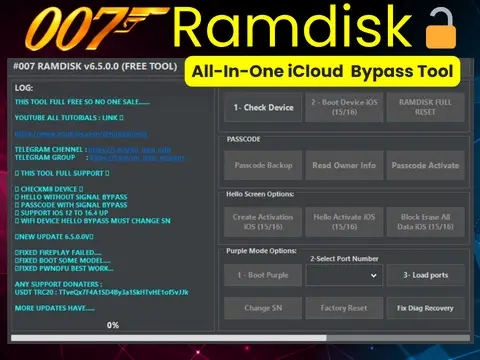 #007 Ramdisk: iCloud Bypass
Download #007 Ramdisk All-In-One Windows iCloud Bypass tool for iOS 15 – iOS 16.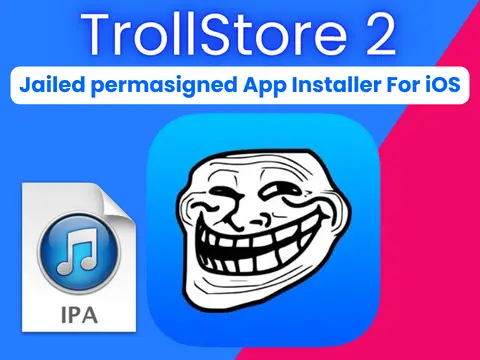 TrollStore 2 IPA Installer
The TrollStore 2 tool can permanently install any IPA files on iOS 16 – iOS 17 iPhone and iPad devices.
---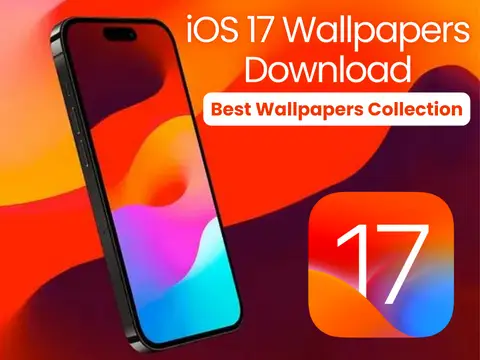 Download iOS 17 Wallpaper
You can download best iOS 17 wallpaper, iOS 17 4K wallpaper and trend wallpapers for iOS 17 all iPhone models.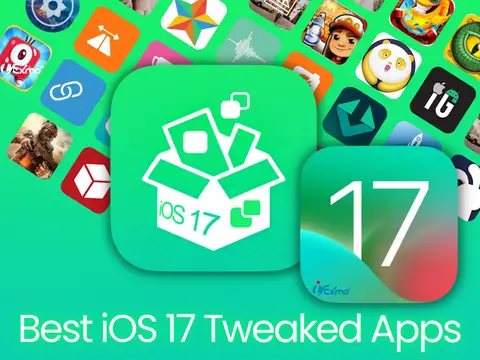 Download iOS 17 Tweaks
You can install best tweaked apps and tweaks for all iPhone devices for free no jailbreak.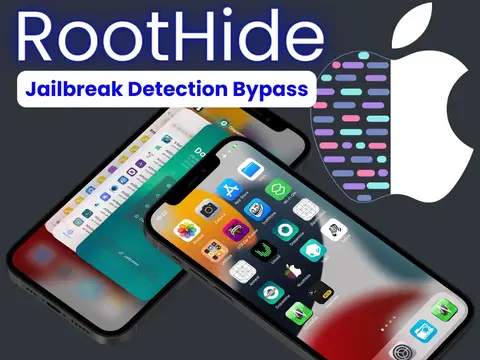 RootHide Jailbreak iOS 14 – iOS 17
RootHide jailbreak allowing bypass jailbreak detection banking app for iOS devices.
---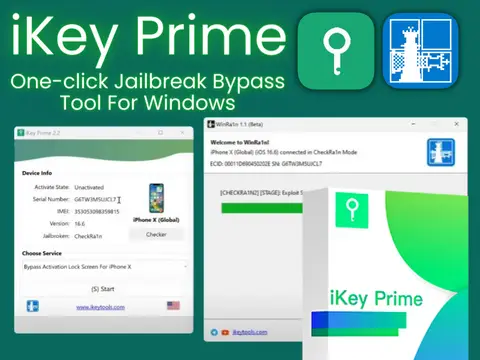 Download iKey Prime
iKey Prime is an iCloud bypass for Windows MEID GSM bypass with Sim tool for iOS 12 – iOS 16.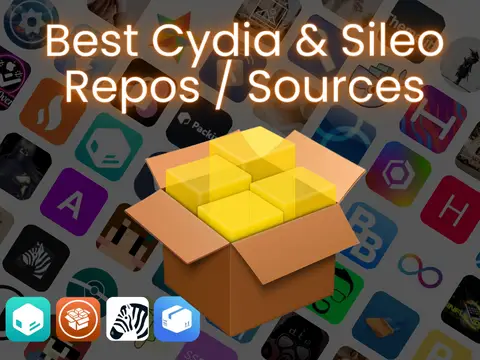 Cydia And Sileo Repos 2023
Best Cydia and Sileo Repositories (Repo) list for iOS jailbroken devices. Cydia downloads and Cydia tweaks.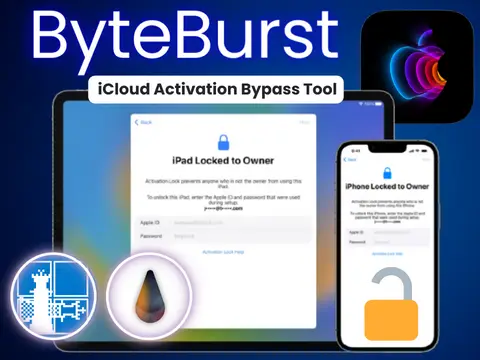 ByteBurst iCloud Activation Tool
ByteBurst iCloud activation lock bypass tool for iOS 13, iOS 14, iOS 15, iOS 16. It is untethered iCloud Bypass tool.
---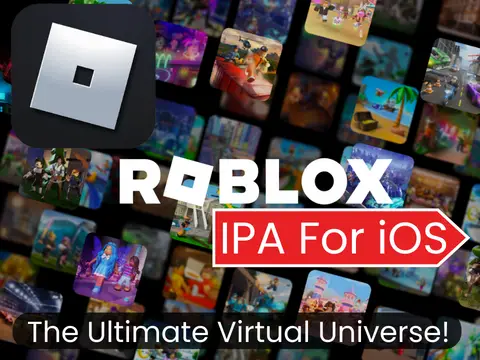 Download Roblox IPA For iOS
Roblox app explores a limitless world of creativity and fun. It is not required to jailbreak your device.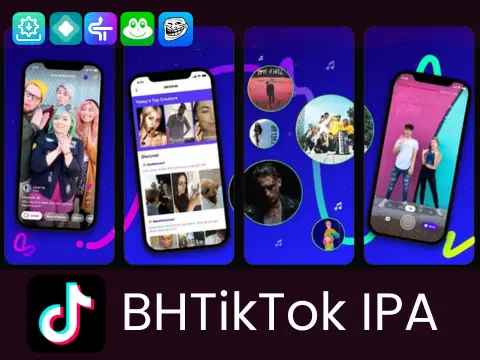 Download BHTikTok IPA
BHTikTok IPA is a TikTok tweak for running iOS 15 – iOS16 iPhone and iPad devices without jailbreaking.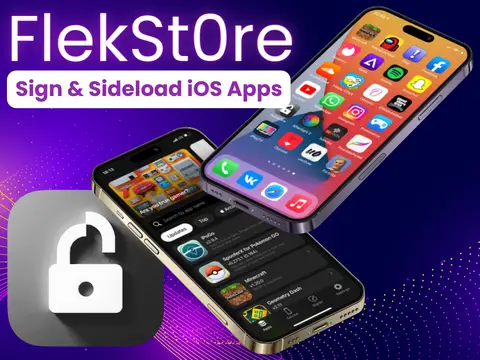 Download FlekSt0re App
FlekStore is a popular 3rd party tweaks app store for iOS / iPadOS users without jailbreaking.
---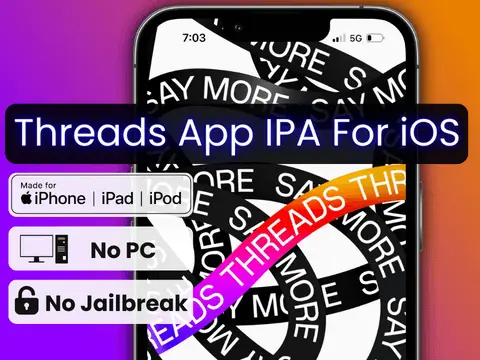 Threads App IPA For iOS / iPadOS
Threads is Instagram's text-based conversation app, and it is the best alternative app for Twitter.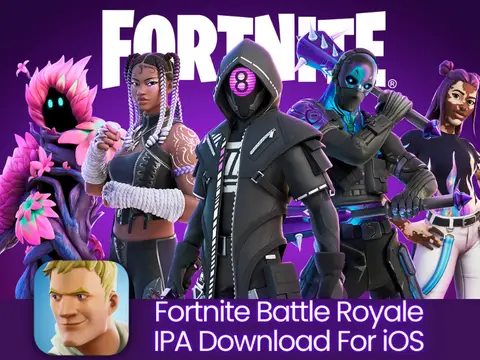 Download Fortnite IPA For Free
Fortnite is a free-to-play action game that is available for iOS users. You can download Fortnite and start playing.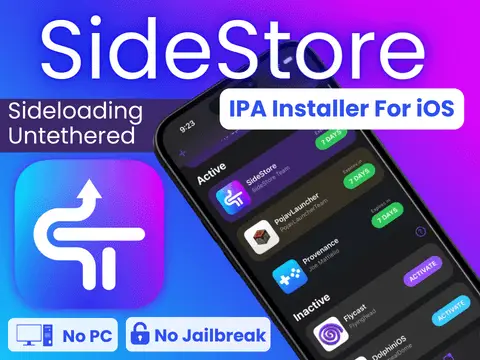 SideStore iOS IPA Installer
SideStore IPA Installer can install any IPA for your iOS /iPadOS device without a PC.
---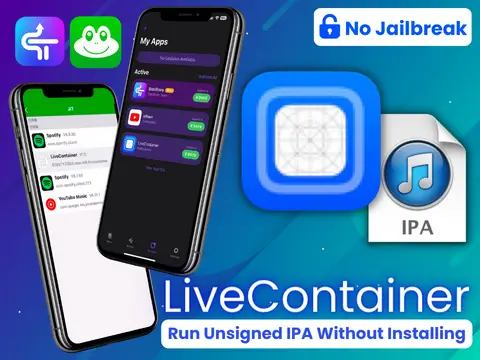 LiveContainer IPA installer
LiveContainer is the way to install unsigned IPA apps without actually installing it. You can run apps no need signing.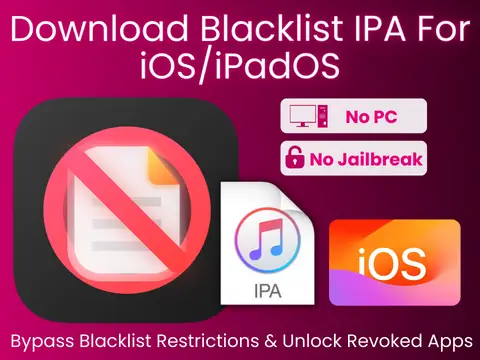 Download Blacklist IPA iOS
Blacklist Tool is a MacDirtyCow exploit to open revoked IPA apps on iOS / iPadOS without jailbreaking.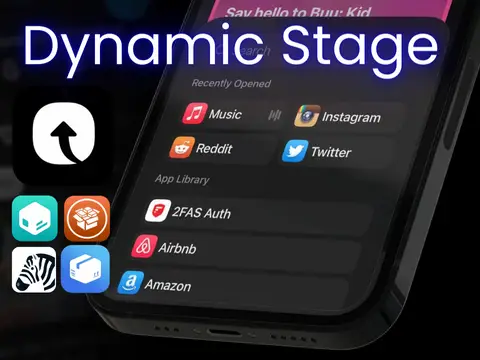 Dynamic Stage Tweak – Jailbreak
Dynamic Stage jailbreak tweak is an innovative reimagining of Stage Manager for jailbroken iPhones,
---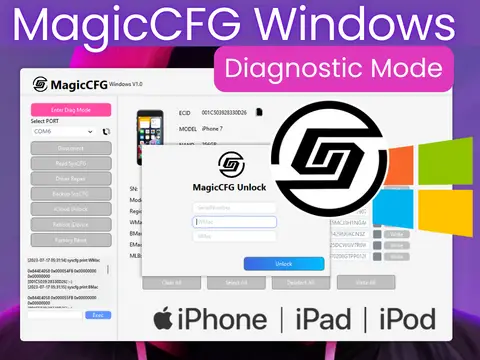 Download MagicCFG for Windows
MagicCFG purple mode tool empowers you to modify crucial NAND data with ease.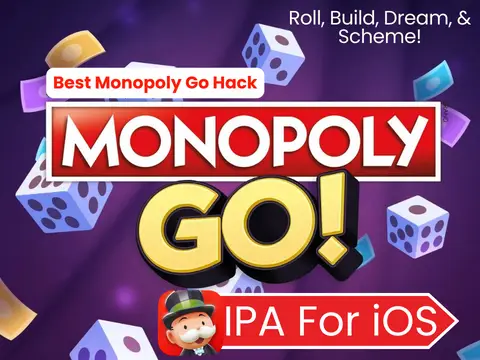 Download Monopoly Go IPA
Monopoly Go IPA for iOS/iPadOS, Monopoly Go Cheat, Monopoly Go Hack, Monopoly Go Dice Cheat and more.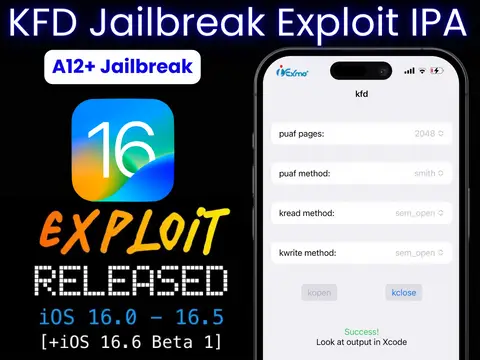 Download KFD Jailbreak Exploit
KFD Jailbreak Exploit IPA for iOS 15.5 – 16.5 users to install Sileo Cydia jailbreak tweaks and more jailbreak features.
---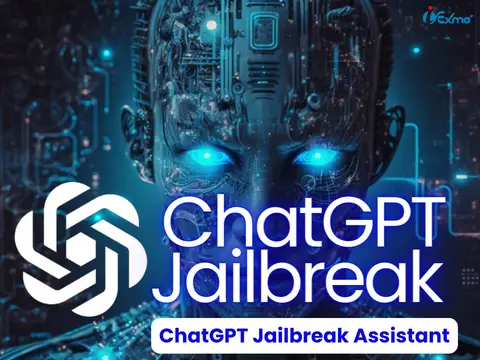 ChatGPT Jailbreak Solutions
ChatGPT jailbreak prompts, working ChatGPT Jailbreak tools, ChatGPT Chatbot downloads and more.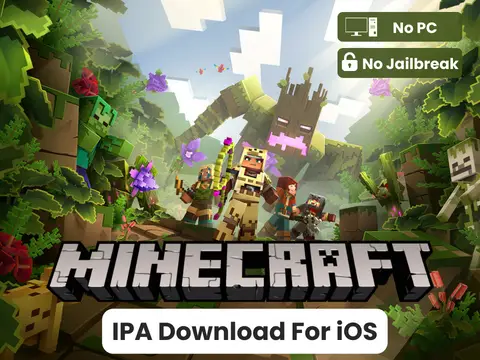 Download Minecraft IPA
Minecraft Pocket Edition IPA + Mod latest version for iPhone and iPad users; no jailbreak is required.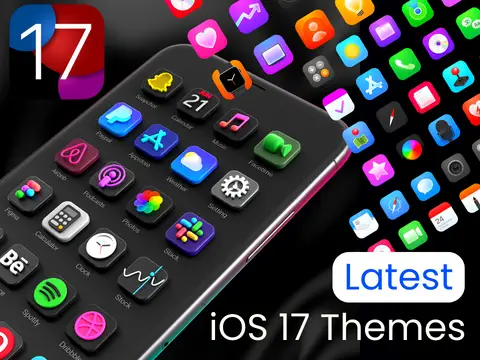 iOS 17 Themes No Jailbreak
Download and Install iOS 17 themes without jailbreak for all iPhone and iPad devices.
---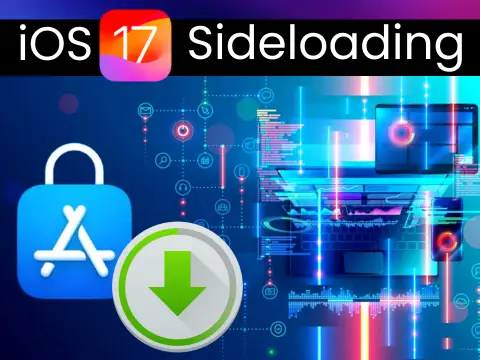 IPA Installer For iOS 17
iOS 17 Sideloading third-party App Store for iOS 17 all devices to install IPA apps and games.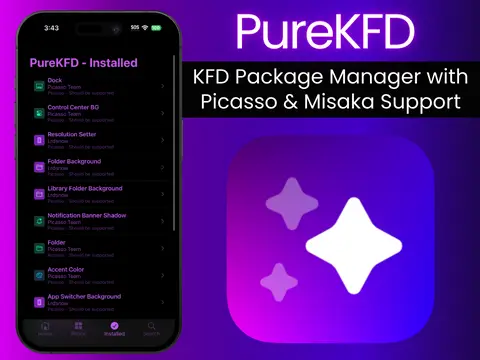 PureKFD KFD Tweak Manager
PureKFD KFD Tweak Manager for iOS 15.0-16.5 and 16.6b1 Picasso and Misaka IPA without jailbreak.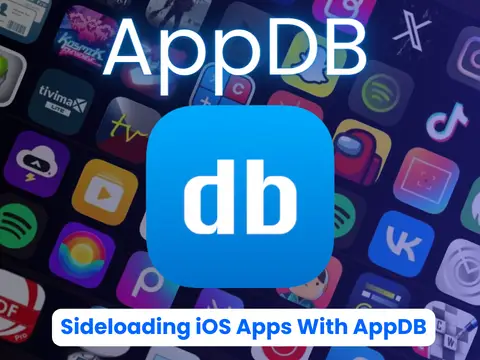 Download Appdb IPA
Download and sideload cracked iOS games and apps without the need for jailbreaking.
---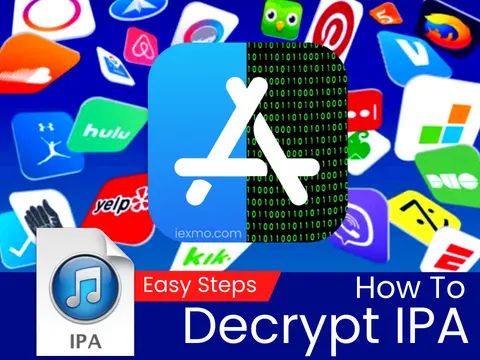 Decrypt IPA Store
App Store apps can be decrypted through the Decrypt IPA tools. No jailbreak is required for it.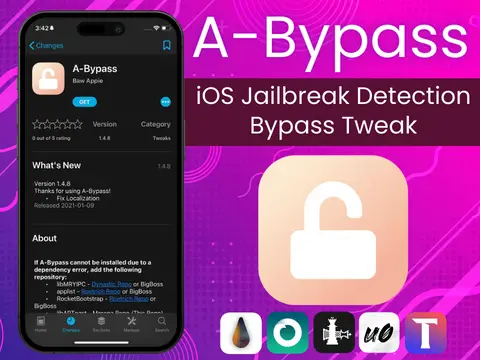 A-Bypass Jailbreak Tweak
A-Bypass iOS jailbreak detection bypass tweak for iOS 13 – iOS 15 jailbroken devices.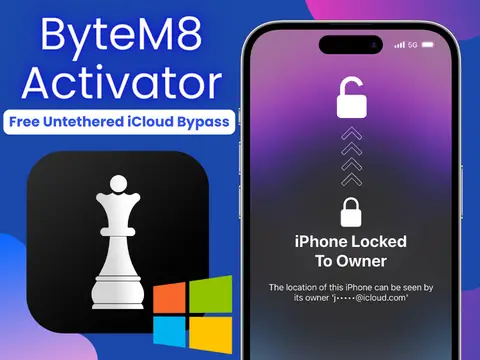 Bytem8 Activator iCloud Bypass
ByteM8 Activator for Windows iCloud bypass and ByteM8 for activator to bypass iCloud activation.
---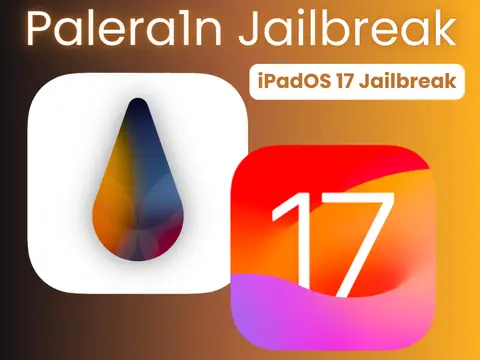 Palera1n Jailbreak iOS 17
Download Palera1n Jailbreak for iOS 17 to iOS 17.1 on macOS, Windows, and Linux PC.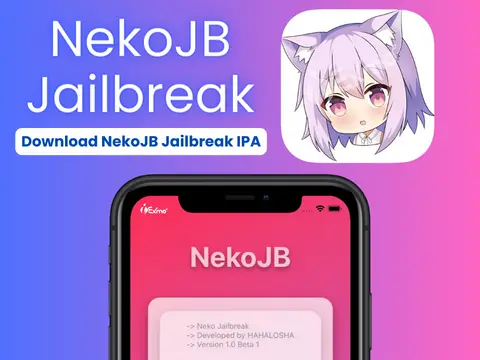 NekoJB Jailbreak IPA
NekoJB is a rootless semi-untethered jailbreak for arm64 iPhone and iPad devices
Popular Posts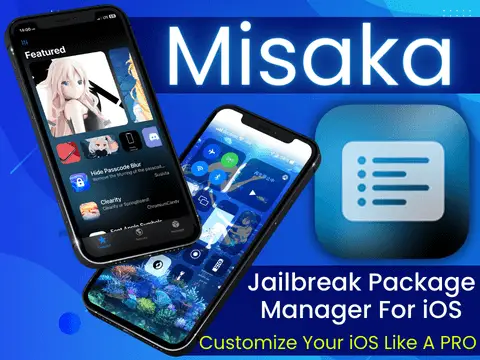 Misaka Tweak Manager IPA
Misaka is the best Cydia alternative for non jailbroken devices running iOS 15 – 17.2.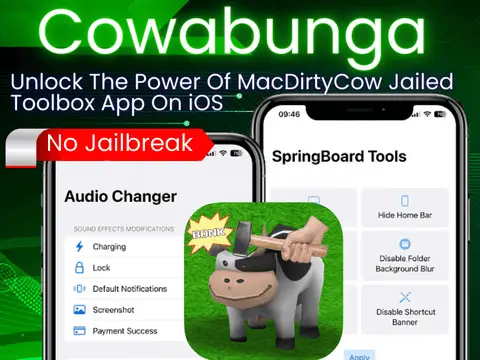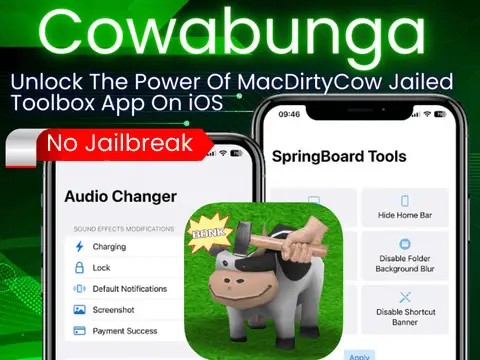 Cowabunga IPA [MacDirtyCow]
Cowabunga is the best way to customize your iPhone / iPad running iOS 14 – iOS 16.1.2 devices without jailbreaking.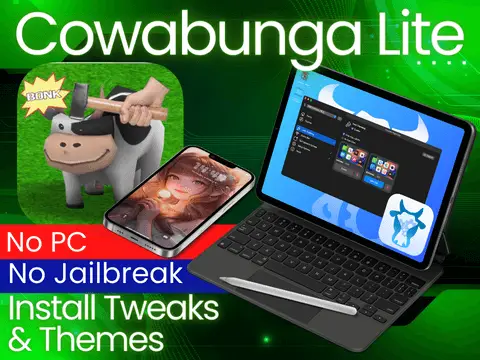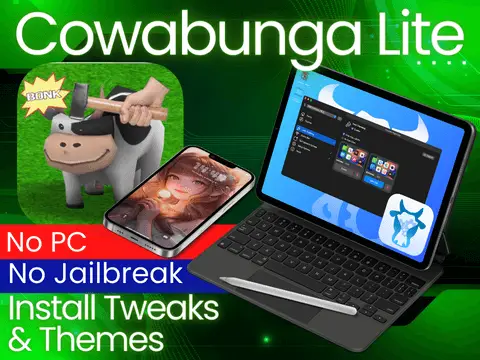 Cowabunga Lite (iOS 16.2 – 16.4)
Cowabunga Lite is the latest iOS version compatible with installing tweaks without jailbreaking.
---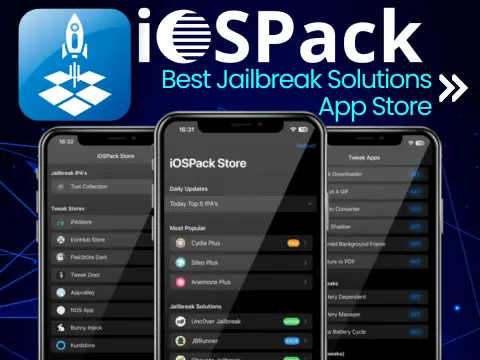 iOSPack Store For iOS 17 – 15
Best way to customize for your iPhone, iPad or iPod device with iOSPack Store. Virtual jailbreak solutions are availble.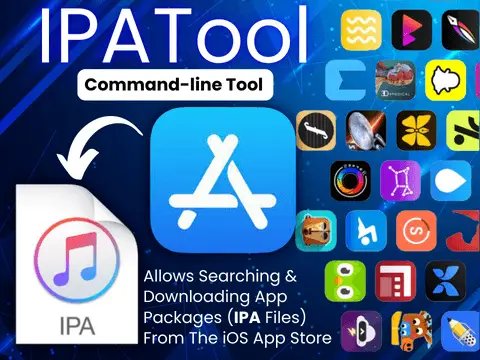 IPATool IPA Downloader For iOS
IPATool is an ipa searcher app on App Store download a copy of app package as an IPA file.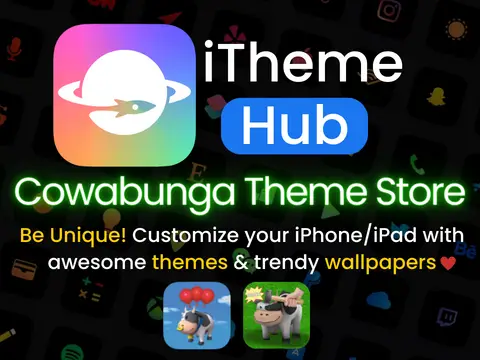 iThemeHub Cowabunga Themes
Download Cowabunga iOS themes with iThemeHub without jailbreaking for iOS 15 – iOS 17 on all iOS devices.
---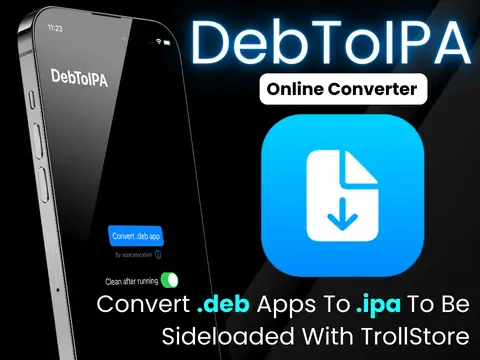 DebToIPA Converter – DEB To IPA
DebToIPA is the best converter tool for iOS users to convert deb files to IPA files without jailbreaking.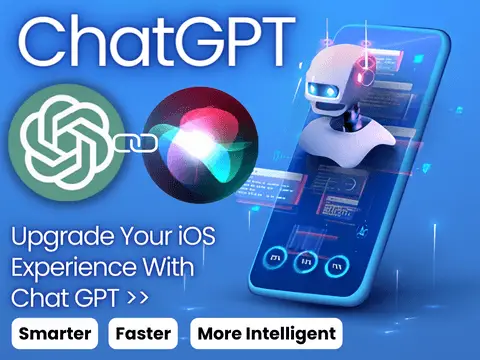 ChatGPT Pro For iOS Users
ChatGPT is a most popular advanced online chatbot AI tool. Download ChatGPT Pro IPA is availble free.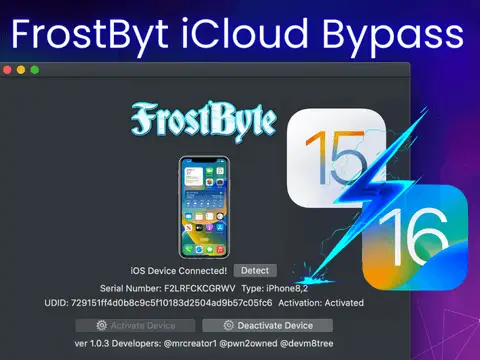 FrostByte iCloud Bypass Tool iOS
FrostByte is a powerful untethered iCloud bypass checkm8 tool for iOS 15 to iOS 16.5.
---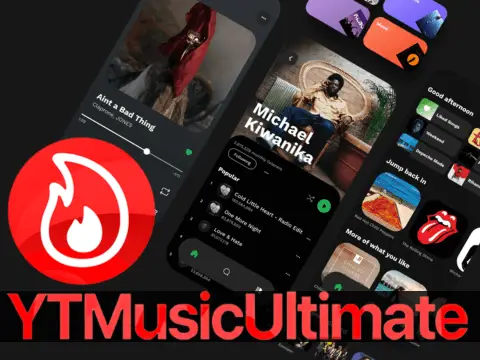 YTMusicUltimate [No Jailbreak]
YTMusicUltimate is premium YouTube music for all iOS users. It is the best tweak for non jailbroken devices.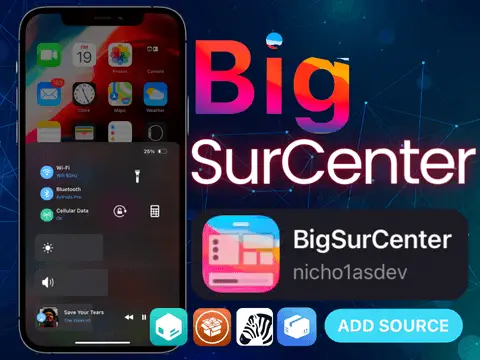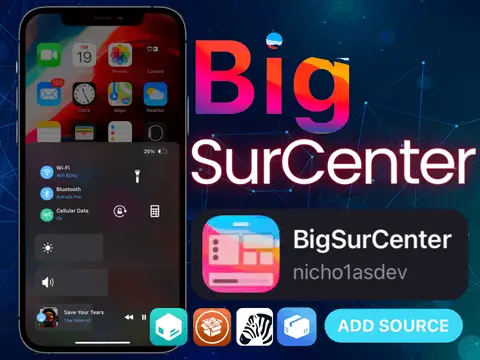 BigSurCenter Tweak For iPhones
The BigSurCenter tweak is the best way to Mac style control center for your iPhone as default iOS Control Center.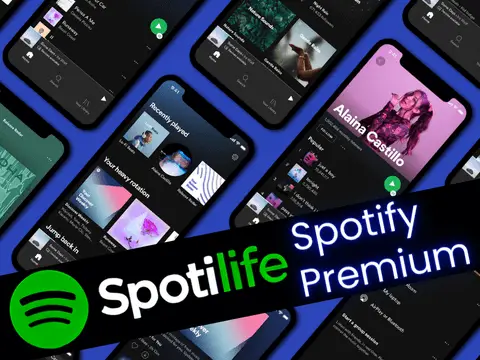 Spotilife For Spotify Premium Free
Spotilife IPA is available for both jailbroken and non-jailbroken devices to access Spotify premium features for free.
---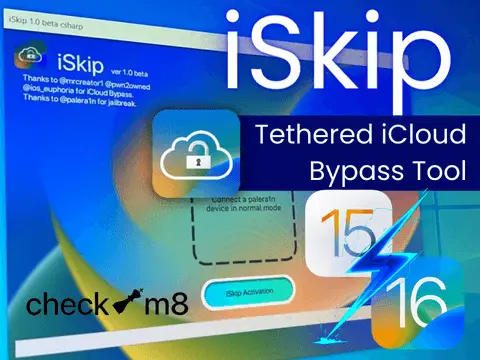 iSkip iCloud Bypass For iOS
iSkip is a best iCloud activation and access tool for latest iOS 15 – 16.5 based on Palera1n Jailbreak.
Derootifier Rootless Tweak iOS15
Derootifier Rootless Tweak is a converter that converts rootful jailbreak tweaks into Rootless support tweaks.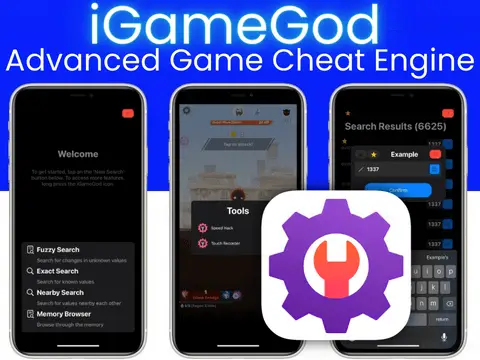 Download iGameGod IPA
The iGameGod app is an iOS game cheat engine, speed manager, touch recorder, and spoofer for iOS devices.
---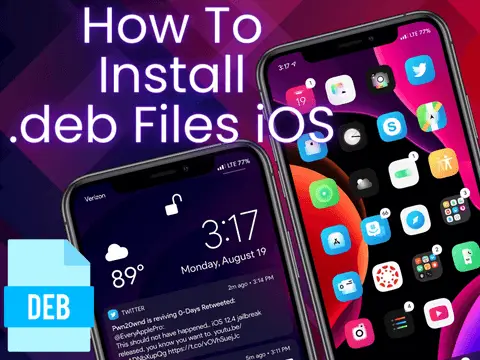 Install Deb files for iPhone
How to install deb files for iPhone / iPad and iPod non jailbroken devices [without for Cydia or Sileo app].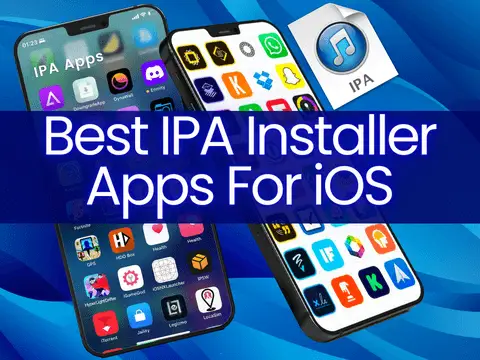 IPA Installer Apps (iOS 15 – 16)
IPA installer apps allow iOS bypass the official App Store and install apps, games, and tweaks directly.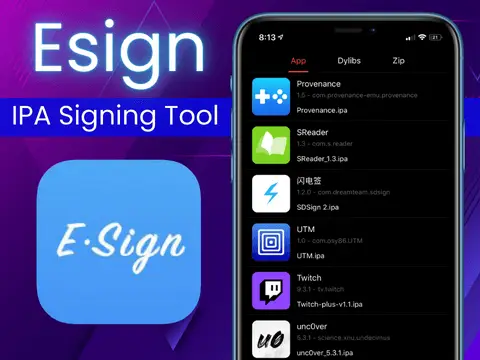 Ensign IPA Installer – No Jailbreak
You can sign apps directly on your iPhone and iPad without a PC or jailbreak with the Esign App.
---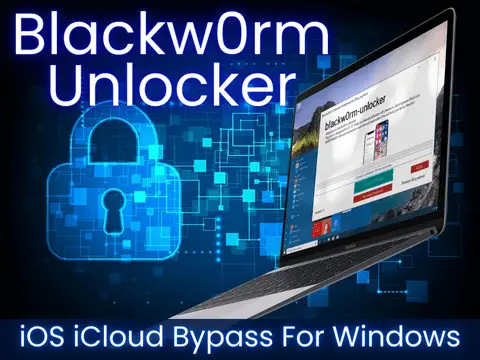 Download Blackw0rm Unlocker
Blackw0rm Unlocker tool for unlocking iCloud Bypass Activation using Windows PC for free.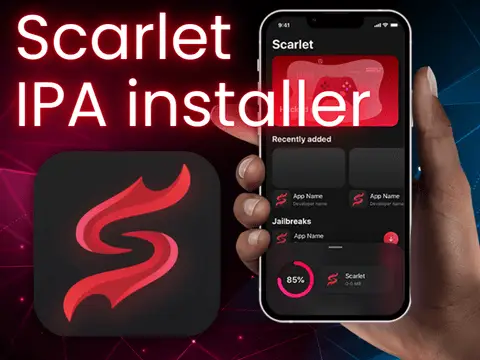 Scarlet App IPA Installer
Scarlet App is an app store that allows you to install jailbroken apps without jailbreaking your device.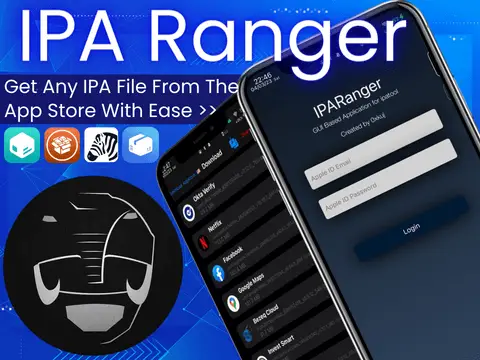 Download IPA Ranger App
IPA Ranger can download ipa files directly from the App Store for running iOS 13 – iOS 15 devices.
---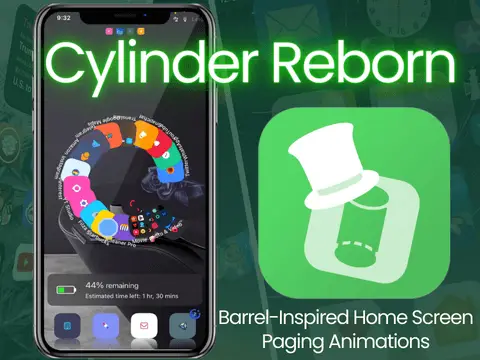 Cylinder Reborn Jailbreak Tweak
Cylinder tweaks allow the Barell effect, and scrolling homescreen icon animations for jailbroken devices.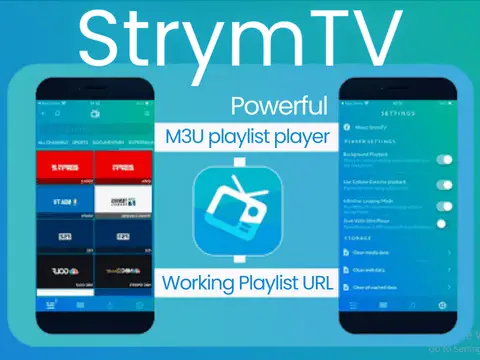 StrymTV For iPhone / iPad
StrymTV App is a powerful M3U playlist player for you to watch live TV shows and sports events free.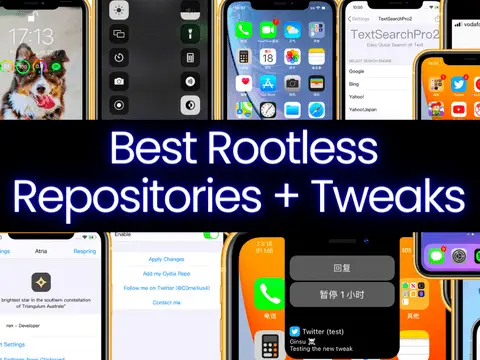 Rootless Tweak Repo Collection
Latest Rootless jailbreak tools compatible repositories list for jailbroken devices.
---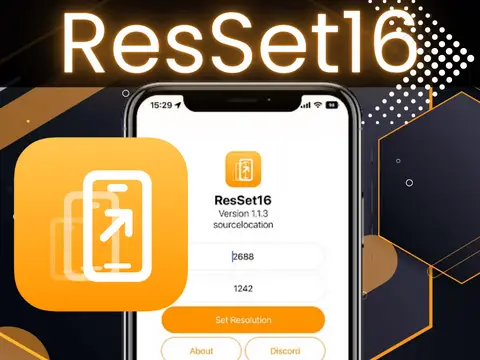 Download ResSet16 IPA
ResSet16 app can change resolution on iPhone without Jailbreak. It is compatible with running iOS 15.0 – 16.1.2.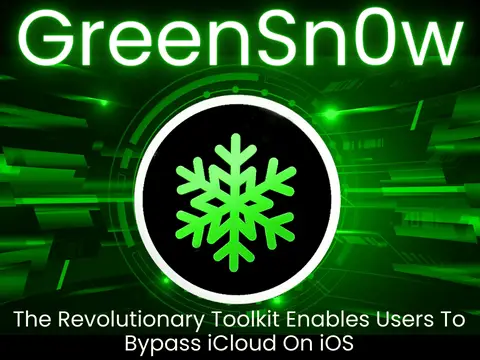 GreenSn0w iCloud Bypass Tool
GreenSn0w is a jailbreak tool based on CheckRa1n. It is a powerful tool that allows you to bypass iCloud and more.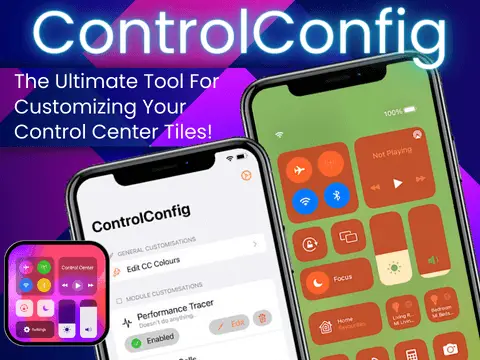 ControlConfig IPA For iOS
ControlConfig IPA for MacDirtyCow iOS Control Center modules editor tool allows you to edit Control Center iOS.
---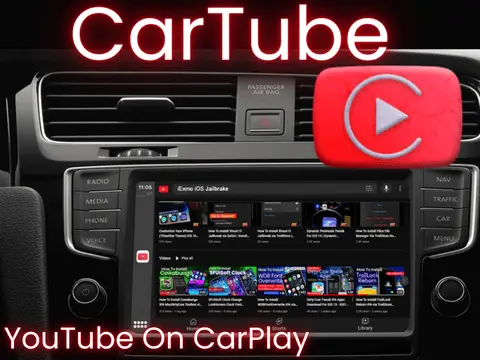 Download CarTube IPA
CarTube has access to YouTube that includes CarPlay tweaks without the need for jailbreaking (via TrollStore).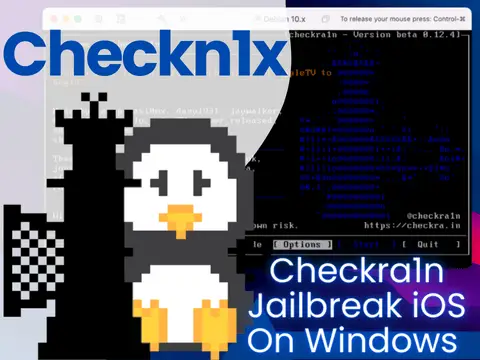 Checkra1n Jailbreak For Windows
Checkn1x is a method for using a Windows computer to jailbreak an iPhone or iPad with Checkra1n Jailbreak.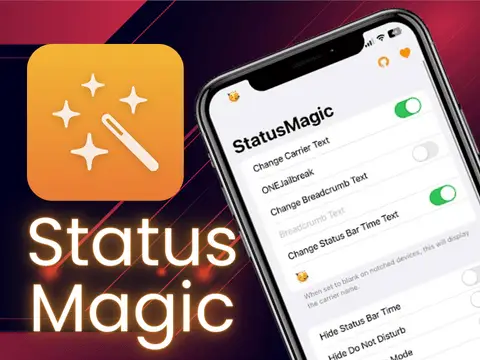 Download StatusMagic IPA
The StatusMagic app allows you to customize your iPhone using TrollStore or MacDirtyCow apps (no jailbreak).
---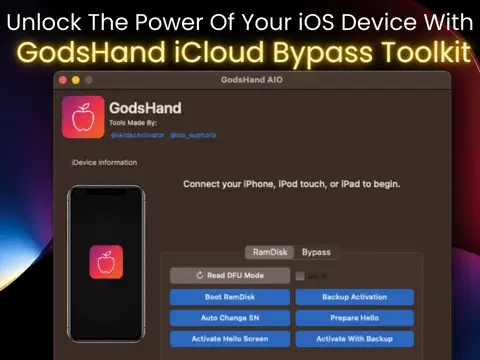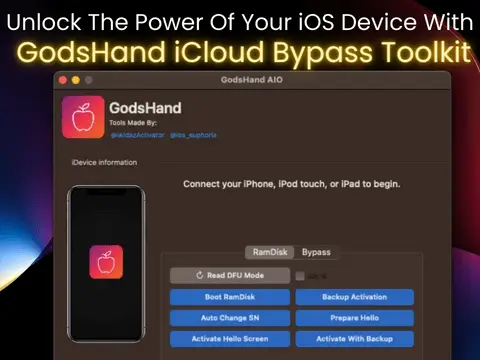 GodsHand Toolkit iCloud Bypass
With GodsHand Toolkit, you can iCloud Bypass your iPhone or iPad, activate Hello Screen, boot RamDisk, change the SN, bypass GSM, unlock MDM.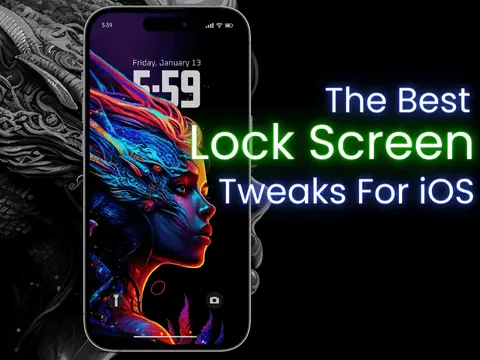 The Best Lock Screen Tweaks
You can customize your iPhone / iPad to personalize your Lock Screen with widgets, new features, and a variety of options.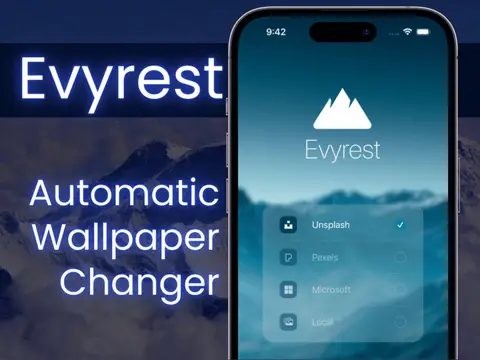 Download Evyrest IPA
You can change wallpapers automatically using the Evyrest IPA on your iOS / iPadOS devices with TrollSore.
---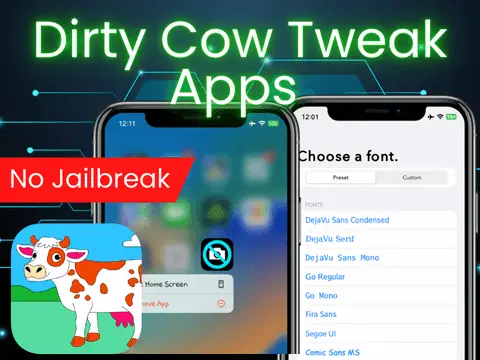 MacDirtyCow Apps (Tweaks)
The DirtyCow (DC) exploit is a system tweak for iOS 16.1.2 – iOS 15 without jailbreaking.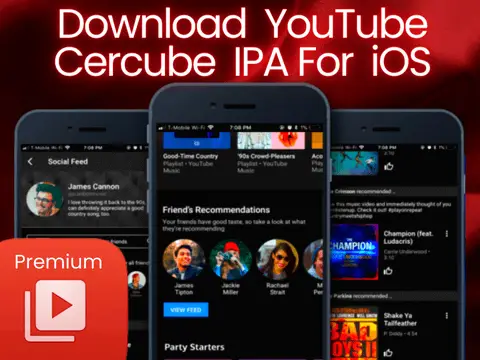 Download Cercube IPA for iOS
Cercube for YouTube – Stream or Download Videos in HD, Block ads, manage and share all your downloads.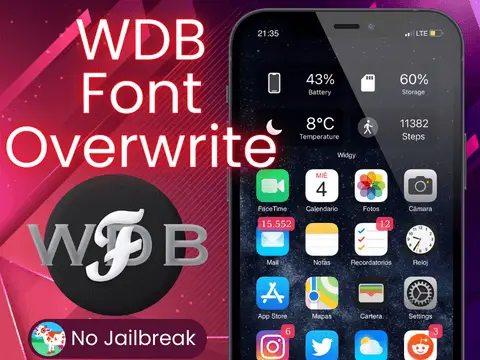 Download WDBFontOverwrite IPA
WDBFontOverwrite is a Dirty Cow exploit tweak to change iOS system fonts without jailbreak.
---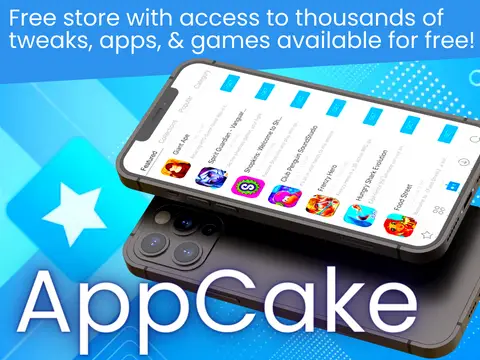 AppCake IPA For All iOS / iPadOS
AppCake allows you to install unsigned IPA files for iOS 13 to iOS 16.2 on all devices.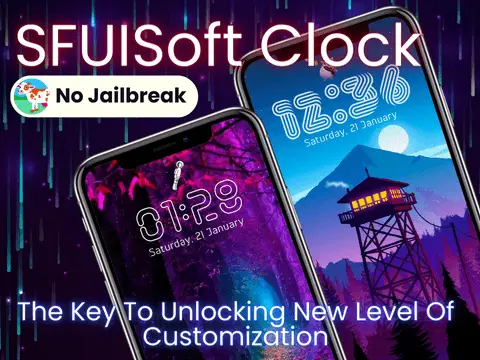 LockScreen Clock Chenger iOS
SFUISoft Clock is the best method to customize the clock on your lock screen without jailbreaking your device.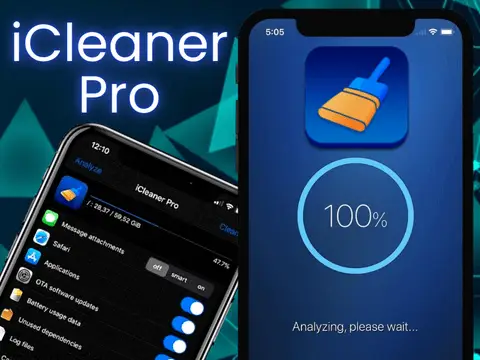 Download iCleaner Pro iOS Free
iCleaner is a system cleanup (with all the junk files) and management tool for iOS / iPadOS.
---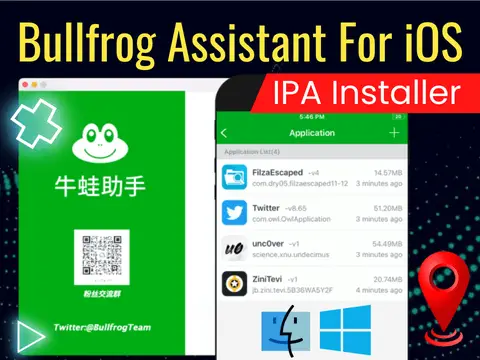 Bullfrog IPA Signer – No PC
Bullfrog Assistant is a free iOS app that enables you to sign IPA files directly onto your iPhone or iPad.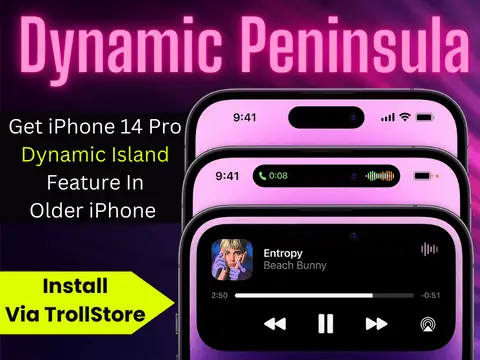 Download Dynamic Peninsula
Download Dynamic Peninsula for iOS without jailbreak with the Dynamic Peninsula tweak repo.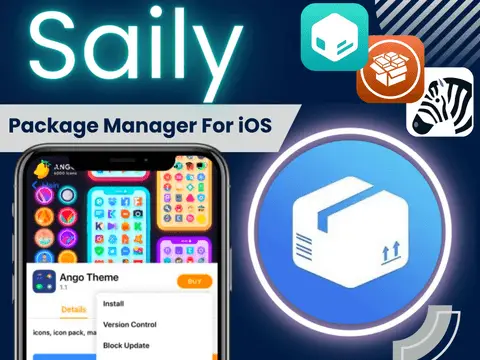 Saily IPA Package Manager
Saily of the Modern Package Manager for iOS and iPadOS. It is an alternative for Cydia, Sileo and Zebra apps.
---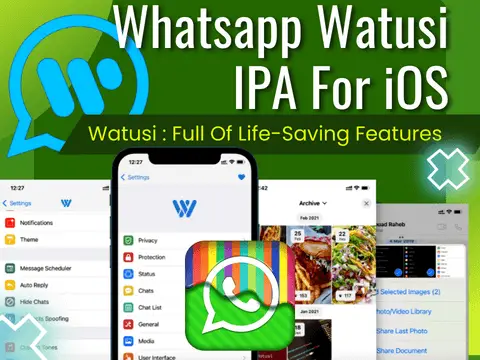 Download WhatsApp++ iOS
Watusi 3 (WhatsApp ++) for iOS 16.2 to iOS 11 is available for free download.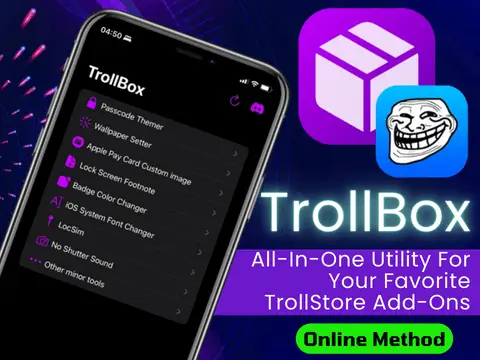 TrollBox IPA (all-in-one tool)
TrollBox can install the best TrollStore apps list free for iOS users.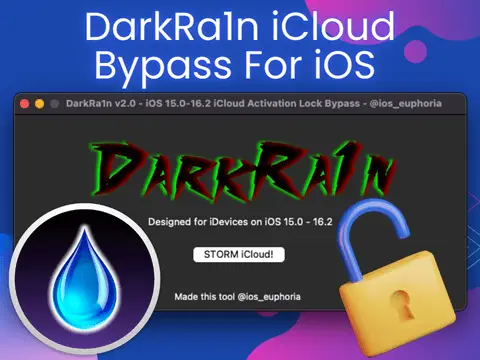 DarkRa1n iCloud Bypass Tool
The DarkRa1n is a free tethered iCloud Bypass utility for iOS 15/ iOS 16.2.
---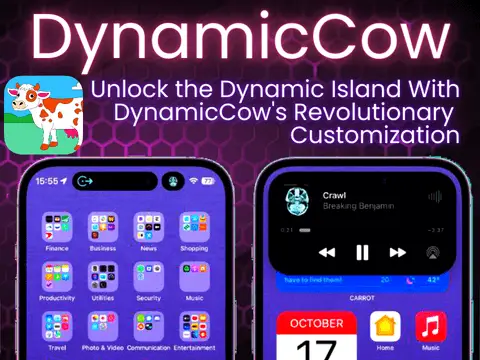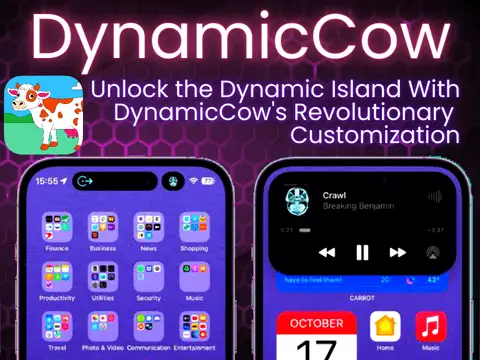 DynamicCow For Dynamic Island
DynamicCow is an alternative for Dynamic Island running iOS 16 – iOS 16.1.1 on all devices.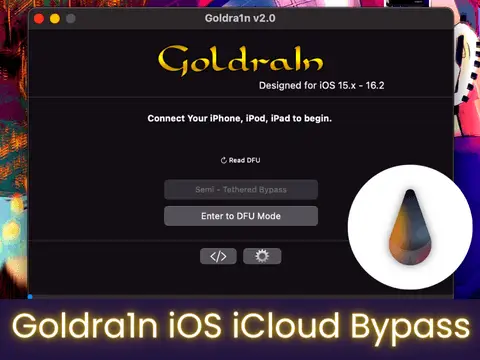 iCloud Bypass For all iPhones
Goldra1n iCloud Bypass Tool is the ultimate solution for bypassing iCloud without jailbreak.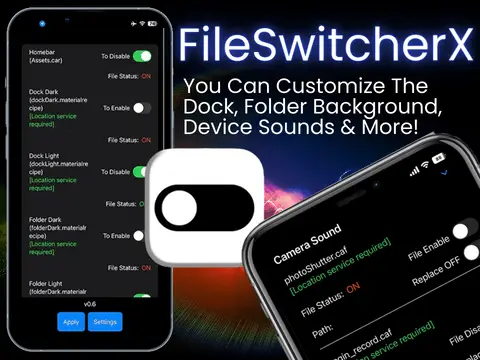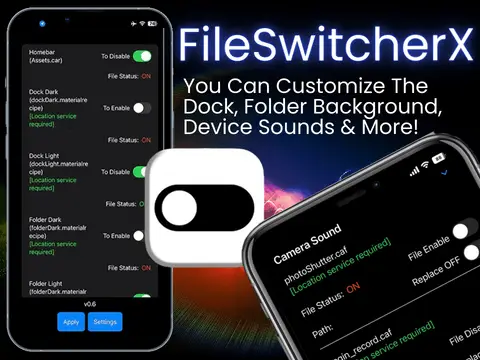 FileSwitcherX (Sounds Modifier)
FileSwitcherX for iOS 14–16.1.2 on all devices to customize system sounds without jailbreaking.
---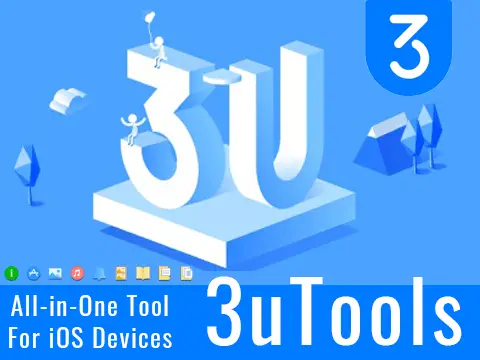 Download 3uTools Free Latest Version
3uTools can easily manage apps, photos, music, ringtones, videos, and other multimedia files. Also jailbreak tools can be installed through the 3uTools app.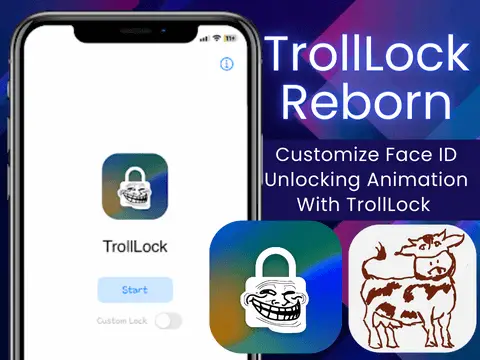 TrollLock Reborn Tweak
TrollLock Reborn is a new tweak to customize the Lock Screen on iOS 15 to iOS 16.1.2 iPhone and iPad devices. It is a non-jailbroken tweak for free.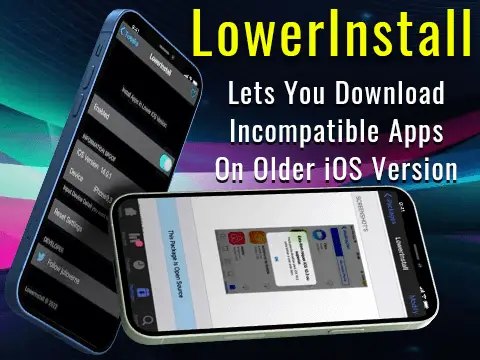 LowerInstall
The LowerInstall tweak lets you simulate an iOS device and version. Even when it should function developers often include firmware restrictions.
---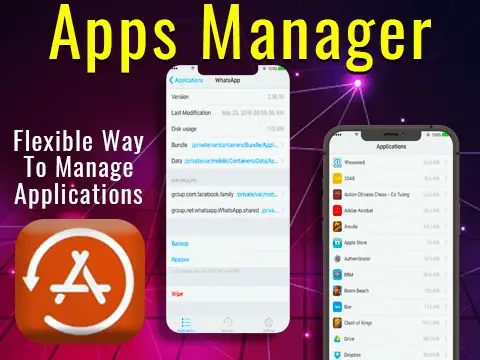 Apps Manager (iOS/iPadOS)
The easiest method to delete, backup, and restore AppData from installed apps on your iOS devices is with the Apps Manager tool.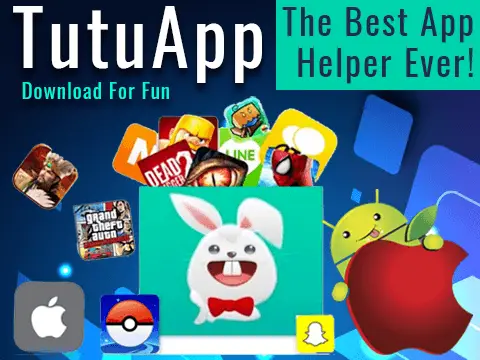 TutuApp Download Free
The biggest 3rd party app store for iPhone, Android, Apple Mac and WIndows PC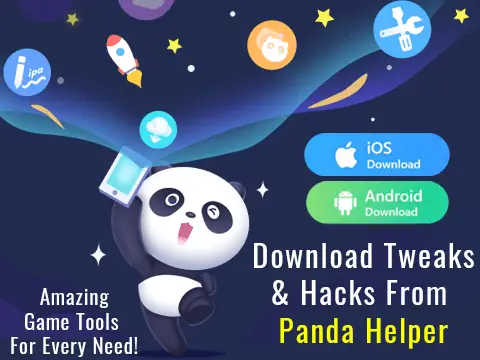 Panda Helper Download
The large number of tweaked apps, Hack games, ++ Apps and more 3rd party apps are free.
---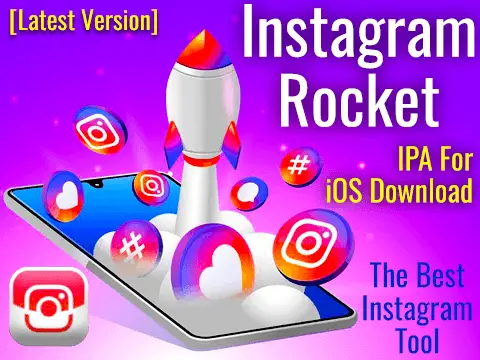 Instagram Rocket
Instagram Rocket iPA for all iOS / iPadOS 9 – 16 is available to download free. Instagram Rocket is the best tweak for the social network for posting photos.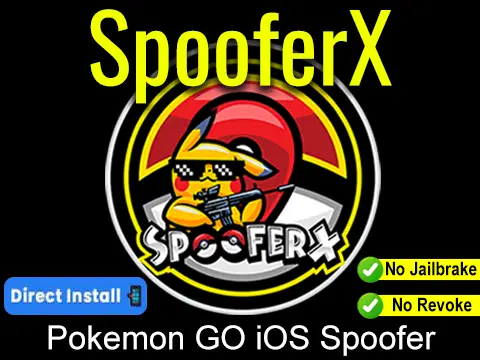 Spooferx Download Free
Download PokemonGo SpooferX online or using Alstore, SideLoadly. No jailbreak required. Premium features are available for free here.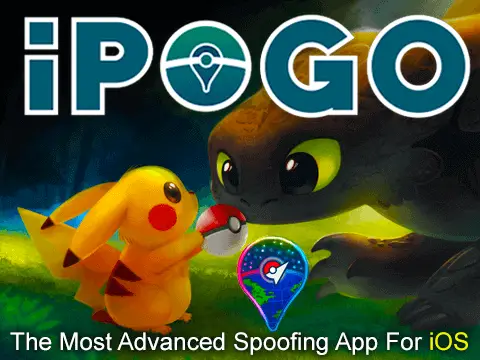 Download iPogo Pokemon
iPogo is the greatest iOS Spoofing solution for the Pokemon Go iOS app. Using Sideload, download the iPogo IPA file and sign pokemon go spoofing.
---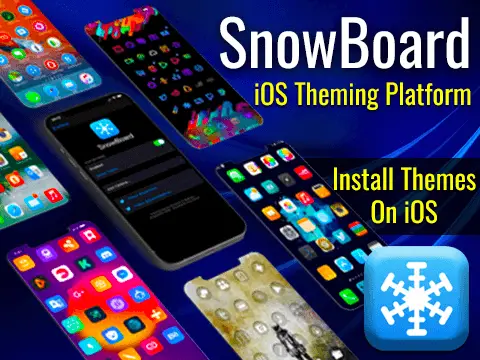 SnowBoard for iOS/iPadOS
SnowBoard iOS theming Platform is a lightweight tool that comes with the popular WinterBoard theme engine.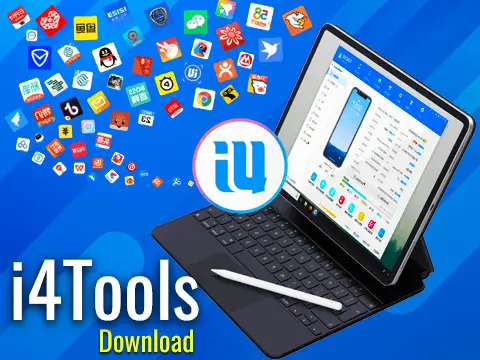 Download i4Tools
i4Tools is a powerful iPhone Helper to manage apps, photos, music, ringtones, videos, and more on iPhone and iPad.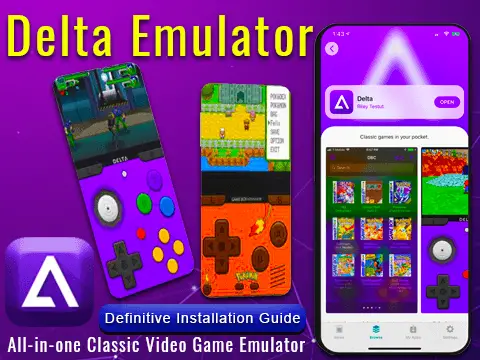 Download Delta Free
Delta is all-in-one emulator for iOS. That allows you to emulate and play video games for several video game systems.
---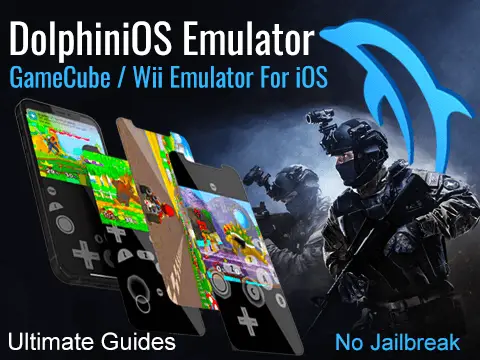 Download DolphiniOS
DolphiniOS is an emulator that allows you to play your favorite games from your iPhone or iPad. There is no need for a jailbreak device.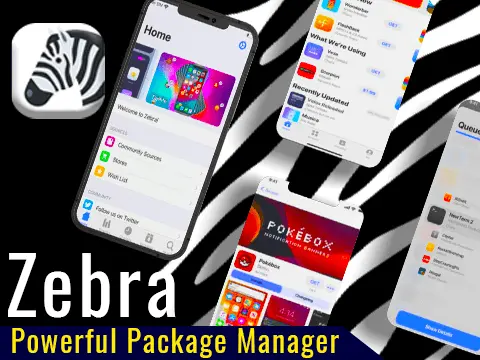 Zebra Package Manager
Simple, Fast, and powerful open-source package manager for jailbroken iOS devices. Zebra download, install Zebra without Cydia, Zebra repo list and more.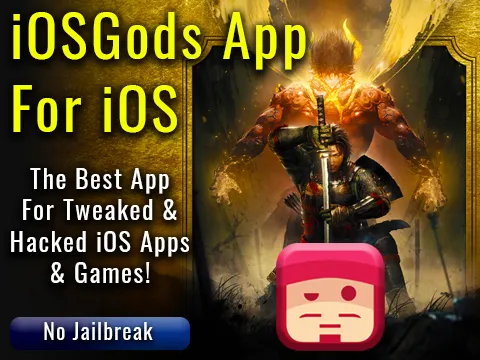 iOSGods App For iOS
iOSGods is a Non-Jailbroken App Store for install jailbreak apps, tweaked apps, entertainment apps and hacked games without PC.
---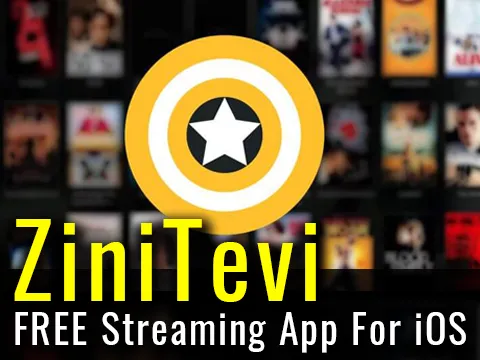 ZiniTevi iOS Download
ZiniTevi for iOS is a free app to watch TV Shows movies series on your iPhone or iPad. ZiniTevi iOS download streaming Movies, Series and TV Shows online.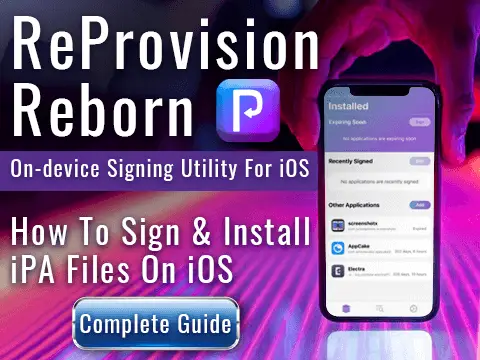 ReProvision Reborn for iOS
ReProvision Reborn is a simple jailbreak utility for iOS that enables you to automatically sign IPA files as well as forget about revokes on your iDevice.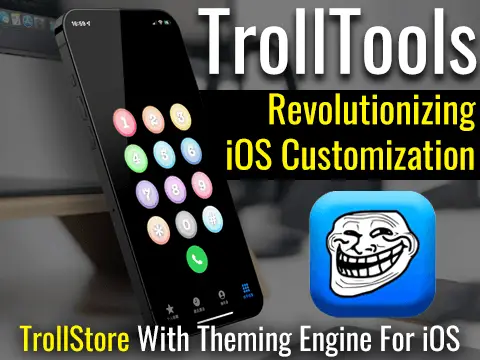 TrollTools IPA
TrollTools for iOS 15 provides the TrollStore the ability to customize their iOS 15 badges, iOS 15 icons, passcode buttons, iOS themes, and more.
---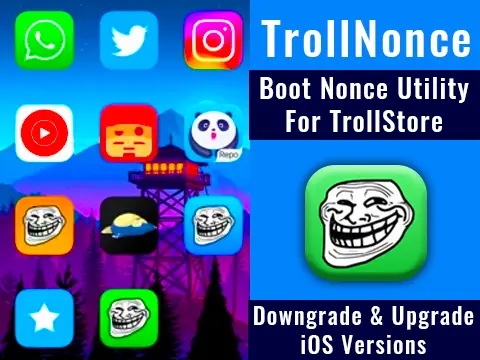 TrollNonce for iOS / iPadOS
TrollNonce Nonce Setter is the first open-source tool on iOS 15 to set a nonce.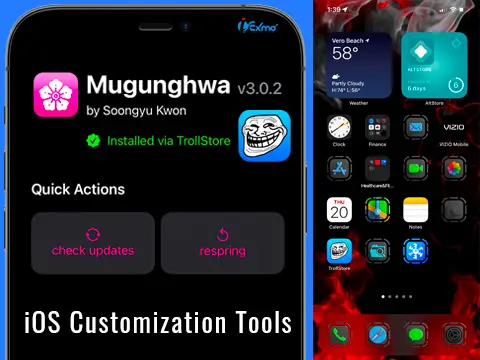 Mugunghwa IPA TrollStore
Mugunghwa TrollStore iOS 15 customisation tools for all devices without jailbreak.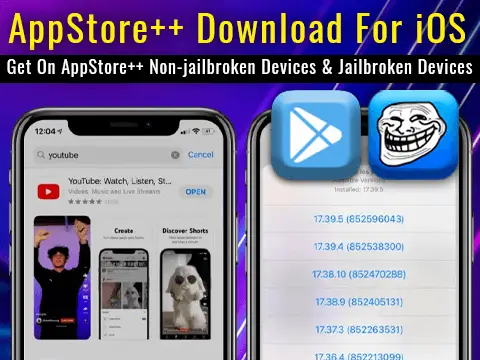 AppStore++ Download iOS
The AppStorePlus -TrollStore hack lets you downgrade installed apps. How to Download AppStore++?.
---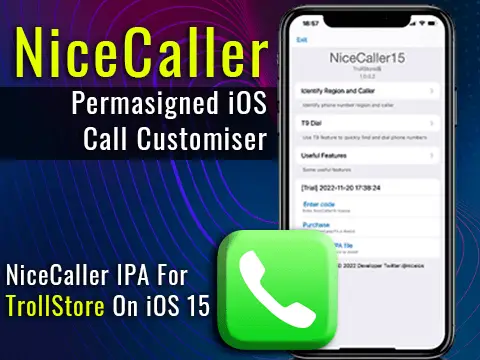 NiceCaller IPA Download
The popular jailbreak tweak NiceCaller supports iOS 15 without requiring you to jailbreak your iPhone.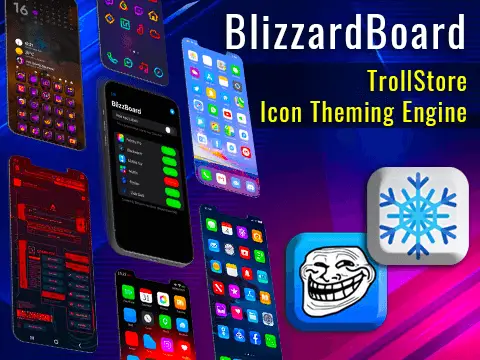 Download BlizzardBoard
BlizzardBoard for TrollStore icon theming tool for iOS 15. Install BlizzardBoard themes iOS 15 – 16.1.1 No Jailbreak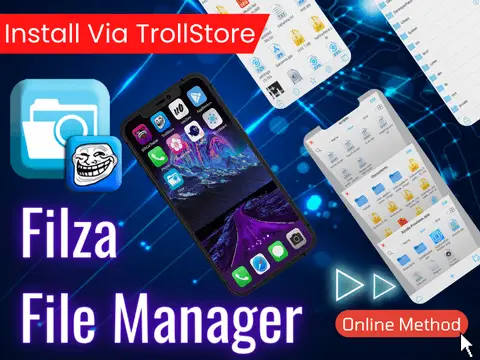 Filza File Manager IPA
File Manager is considered to be the most powerful file manager in the iOS world.
---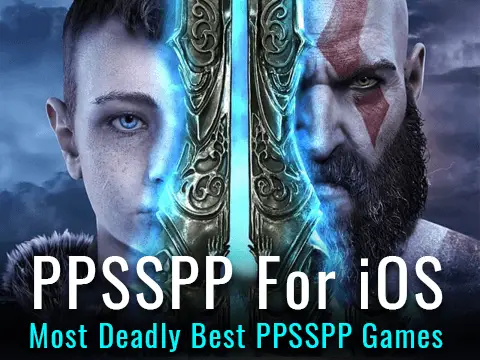 Download PPSSPP – iOS / iPadOS
PPSSPP is a PSP emulator that can run games full HD resolution. Also It's save and restore game state anywhere.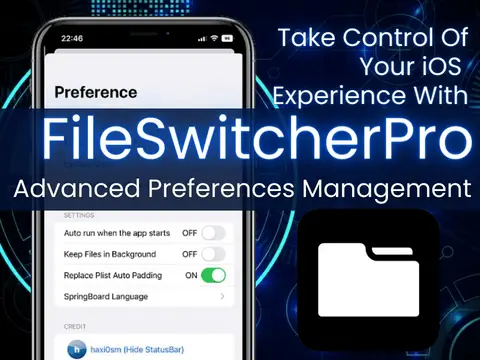 FileSwitcherPro MacDirtyCow App
You can modify hidden iOS settings, and make more system modifications using FileSwitcherPro IPA without jailbreaking.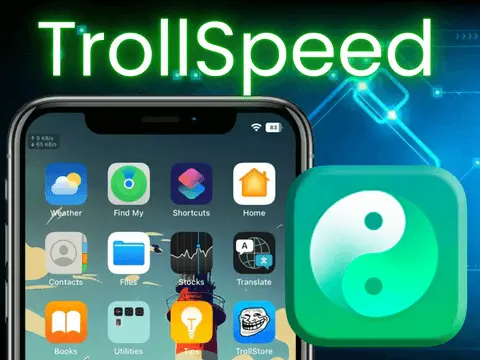 Download TrollSpeed IPA
TrollSpeed App for TrollStore ultimate network speed monitor and FPS HUD for iOS / iPadOS.
---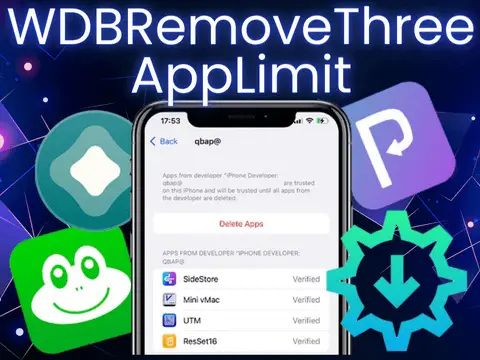 WDBRemoveThreeAppLimit IPA
WDBRemoveThreeAppLimit IPA is a MacDirtyCow app. It removes 3 sideloaded app limits on the iPhone.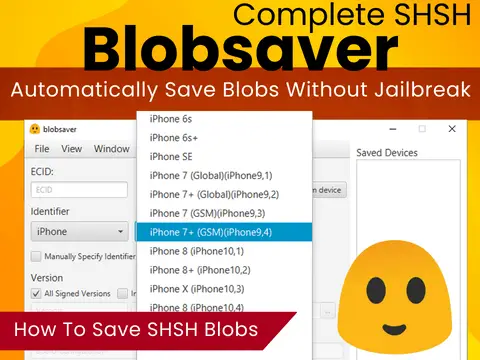 Blobsaver For SHSH Blobs Saver
Blobsaver is used to store SHSH blobs on your iPhone, iPad, iPod, and AppleTV.
Download iRemoval PRO
The iRemoval Pro bypass tool is an best way to bypass SIM, FaceTime, and iCloud Sign In on your iPhone.
---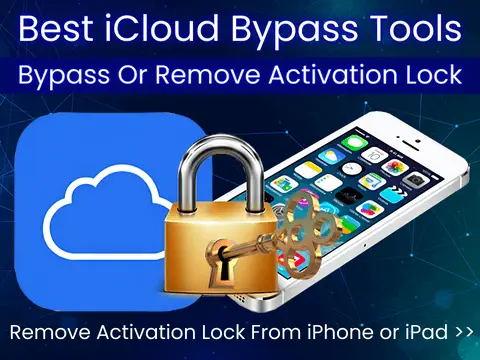 Best iCloud Bypass Tools Free
Download iCloud activation lock remover tools for your iOS 12 – iOS 16 devices with more features free.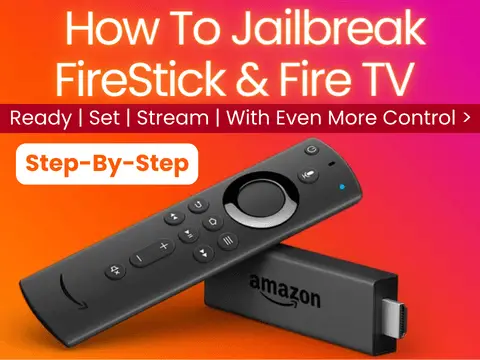 Jailbreak FireStick And Fire TV
How to jailbreak FireStick and gain access to a wide range of popular streaming apps for free.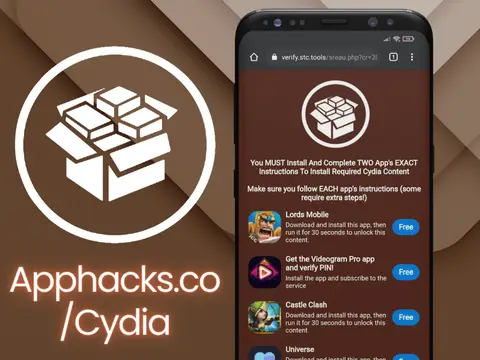 AppHacks Download For iOS
If you are looking for Cydia, Apphacks.co/Cydia is an online Survey scam. How do you find the Cydia?.
---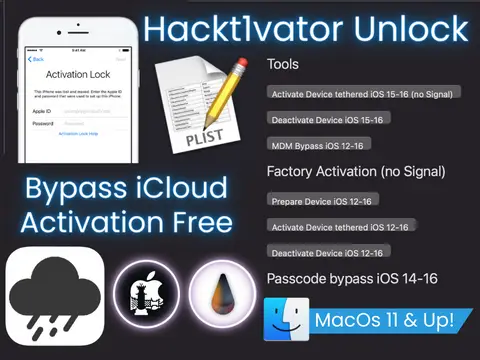 Hackt1vator iCloud Bypass iOS 16
Hackt1vator Unlock iCloud bypass tool free download enables you to bypass iCloud activation and more.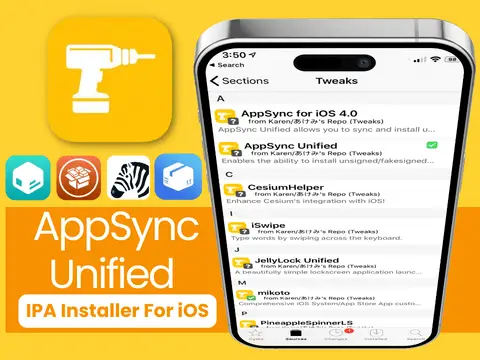 AppSync Unified IPA Installer
AppSync Unified rootless powerful tweak to install various app packages for iOS / iPadOS users.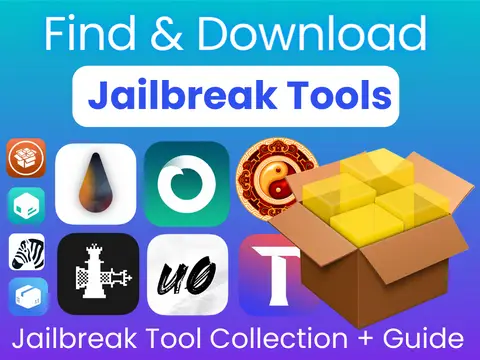 Download Jailbreak Tools Online
Download Jailbreak tools online for all iOS versions on iPhone, iPad, or iPod touch devices.
---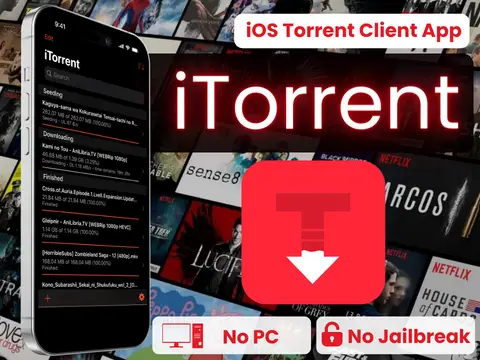 iTorrent IPA Download For iOS
Install iTorrent IPA to download torrent files directly to iPhones, iPads and iPods for running iOS 14 – iOS 16, iOS 17.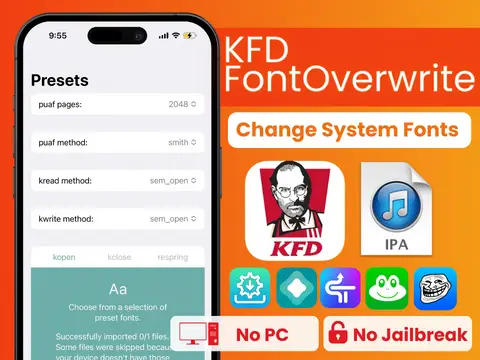 Download KFDFontOverwrite IPA
You can change system fonts in your iPhone or iPad without jailbreaking using WDBFontOverwrite and KFD exploit.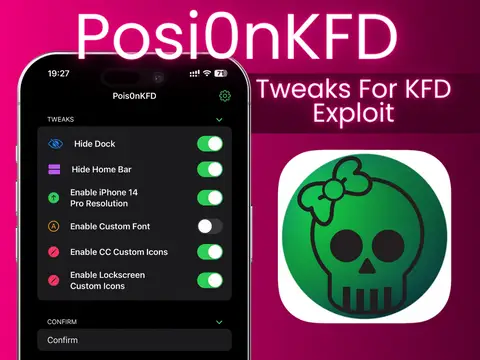 Download Posi0nKFD Tweak IPA
Posi0nKFD is the best KFD exploit tweak for hide dock, change system fonts and more no jailbreak.
---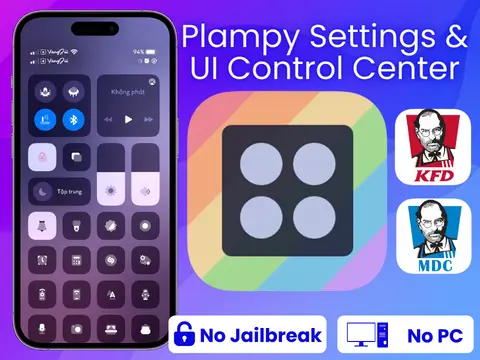 Plampy UI Control Center Tweak
Plampy UI Control Center is a tweak to customize Control Center and Settings app via Misaka KFD IPA.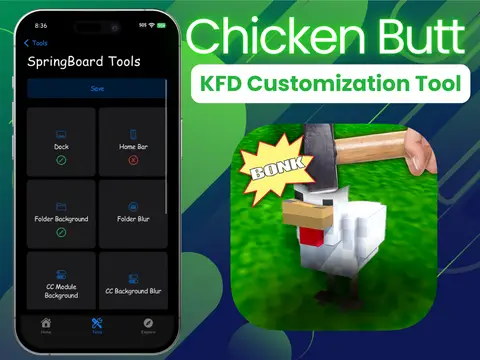 Download Chicken Butt KFD
Chicken Butt IPA revolutionizes iOS customization KFD toolbox, It is the best tweak for iOS users without jailbreaking.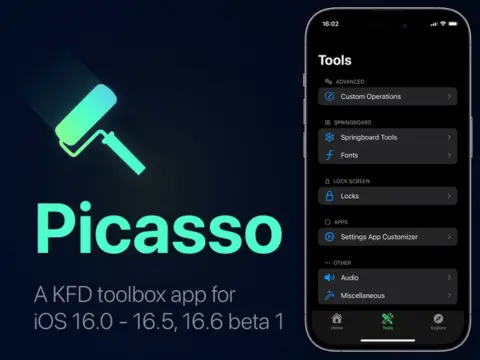 Download Picasso IPA iOS
Picasso all-in-one UI customization app like hiding the home screen dock, modifying sound effects, and more.