The Best Jailbreak Update Hub | Popular Articles, iOS News, Cydia Tweaks And Apps
Check out the most comprehensive jailbreak coverage with the best jailbreak hub, providing you with iOS news, the latest Cydia tweaks, jailbreak tools, iOS apps, iPhone tutorials, exploit news, IPA files for download, and detailed tutorials on all jailbreak solutions related to the iPhone, iPad, Apple Watch, Apple TV, and Mac.
Jailbreak and Alternatives (Popular articles)
Download iRemoval PRO
The iRemoval Pro bypass tool is an best way to bypass SIM, FaceTime, and iCloud Sign In on your iPhone.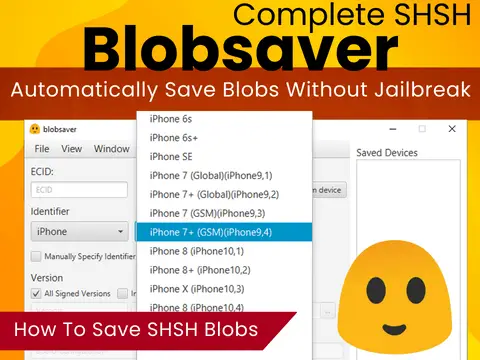 Blobsaver For SHSH Blobs Saver
Blobsaver is used to store SHSH blobs on your iPhone, iPad, iPod, and AppleTV.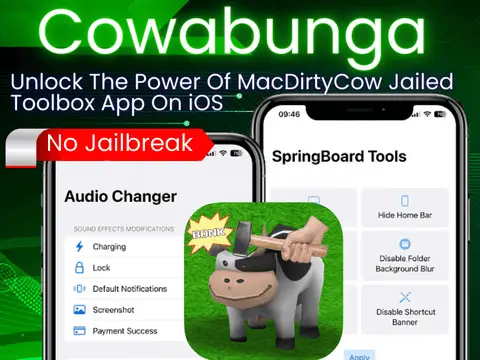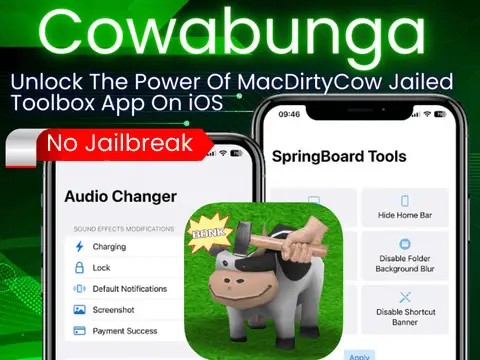 Cowabunga IPA [MacDirtyCow]
Cowabunga is the best way to customize your iPhone / iPad running iOS 14 – iOS 16.1.2 devices without jailbreaking.
---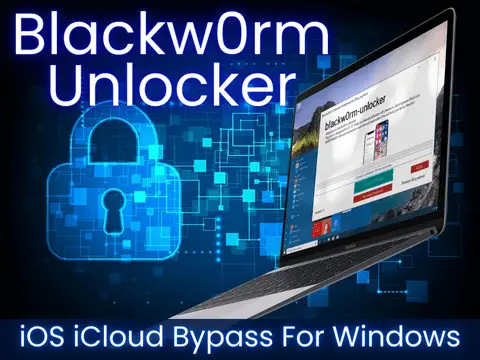 Download Blackw0rm Unlocker
Blackw0rm Unlocker tool for unlocking iCloud Bypass Activation using Windows PC for free.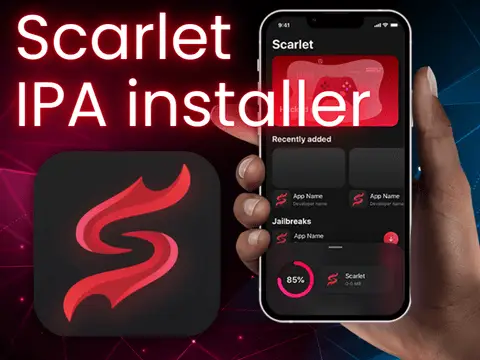 Scarlet App IPA Installer
Scarlet App is an app store that allows you to install jailbroken apps without jailbreaking your device.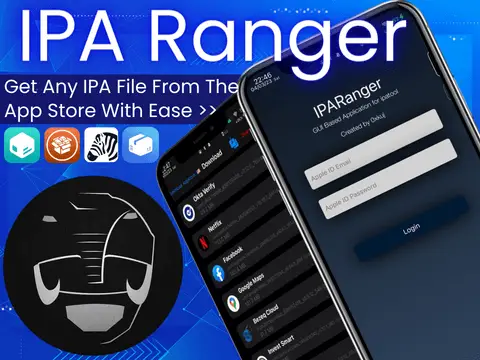 Download IPA Ranger App
IPA Ranger can download ipa files directly from the App Store for running iOS 13 – iOS 15 devices.
---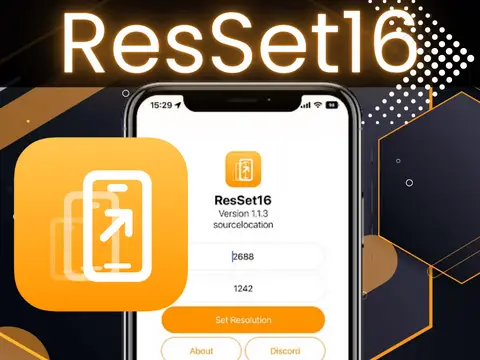 Download ResSet16 IPA
ResSet16 app can change resolution on iPhone without Jailbreak. It is compatible with running iOS 15.0 – 16.1.2.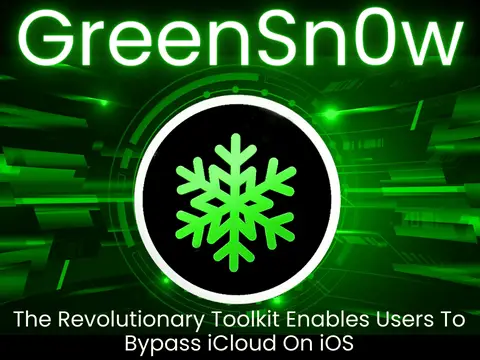 GreenSn0w iCloud Bypass Tool
GreenSn0w is a jailbreak tool based on CheckRa1n. It is a powerful tool that allows you to bypass iCloud and more.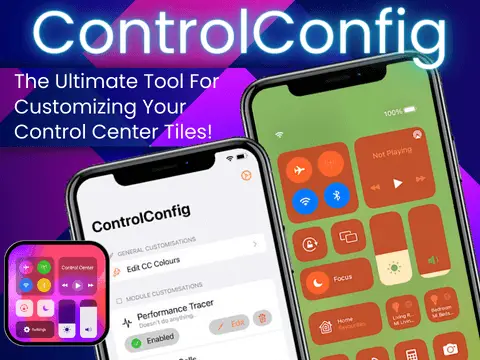 ControlConfig IPA For iOS
ControlConfig IPA for MacDirtyCow iOS Control Center modules editor tool allows you to edit Control Center iOS.
---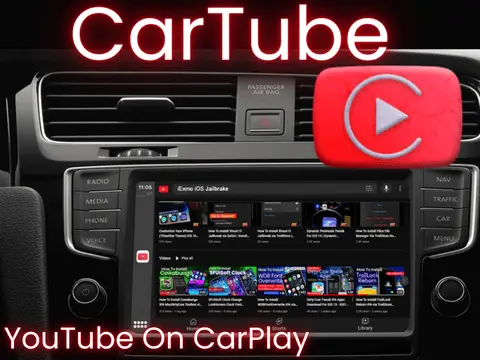 Download CarTube IPA
CarTube has access to YouTube that includes CarPlay tweaks without the need for jailbreaking (via TrollStore).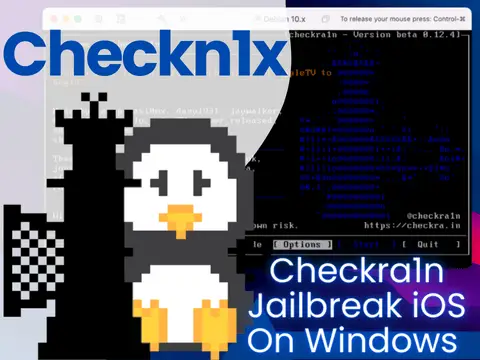 Checkra1n Jailbreak For Windows
Checkn1x is a method for using a Windows computer to jailbreak an iPhone or iPad with Checkra1n Jailbreak.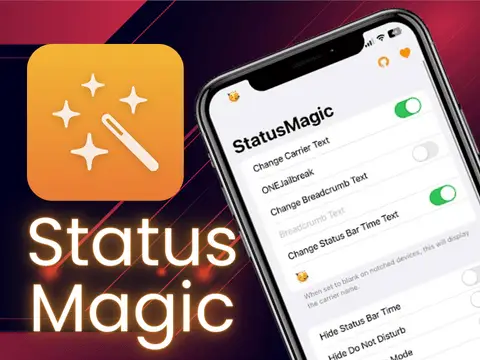 Download StatusMagic IPA
The StatusMagic app allows you to customize your iPhone using TrollStore or MacDirtyCow apps (no jailbreak).
---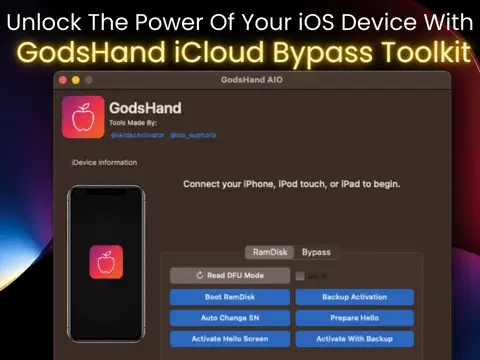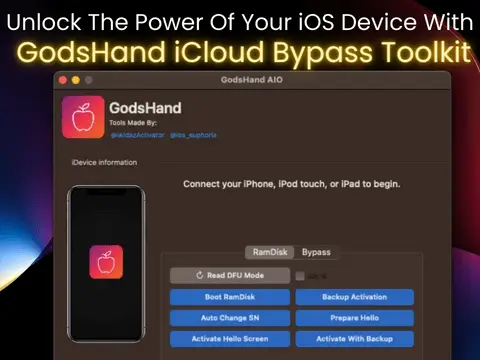 GodsHand Toolkit iCloud Bypass
With GodsHand Toolkit, you can iCloud Bypass your iPhone or iPad, activate Hello Screen, boot RamDisk, change the SN, bypass GSM, unlock MDM.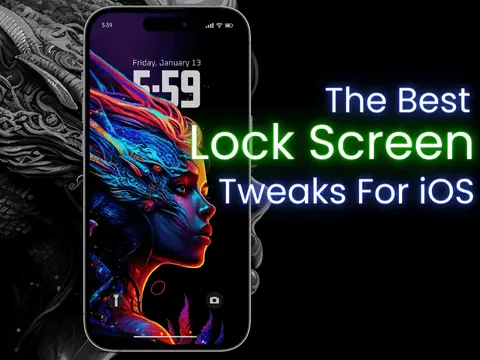 The Best Lock Screen Tweaks
You can customize your iPhone / iPad to personalize your Lock Screen with widgets, new features, and a variety of options.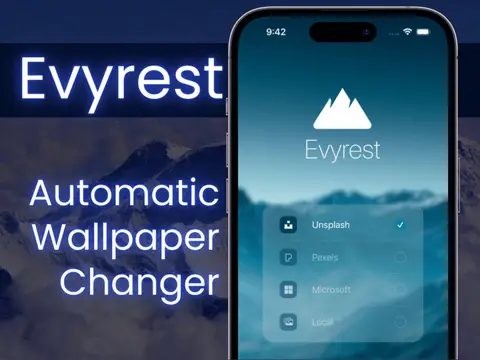 Download Evyrest IPA
You can change wallpapers automatically using the Evyrest IPA on your iOS / iPadOS devices with TrollSore.
---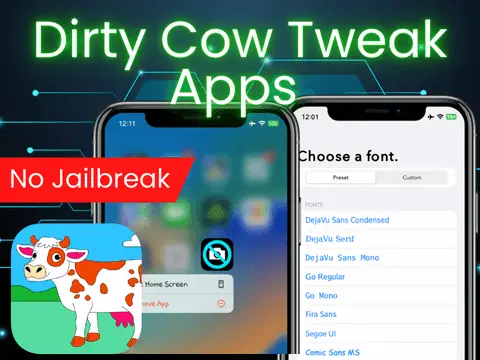 MacDirtyCow Apps (Tweaks)
The DirtyCow (DC) exploit is a system tweak for iOS 16.1.2 – iOS 15 without jailbreaking.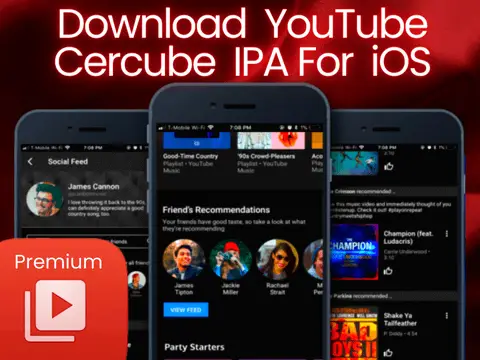 Download Cercube IPA for iOS
Cercube for YouTube – Stream or Download Videos in HD, Block ads, manage and share all your downloads.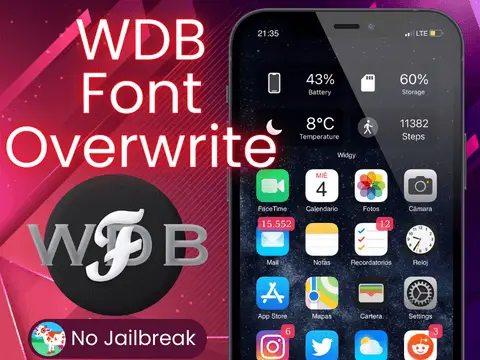 Download WDBFontOverwrite IPA
WDBFontOverwrite is a Dirty Cow exploit tweak to change iOS system fonts without jailbreak.
---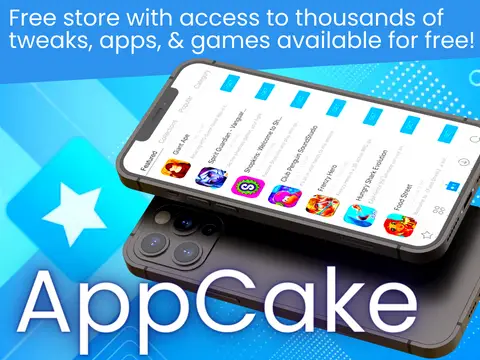 AppCake IPA For All iOS / iPadOS
AppCake allows you to install unsigned IPA files for iOS 13 to iOS 16.2 on all devices.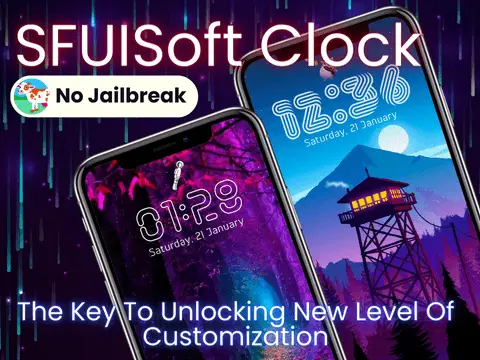 LockScreen Clock Chenger iOS
SFUISoft Clock is the best method to customize the clock on your lock screen without jailbreaking your device.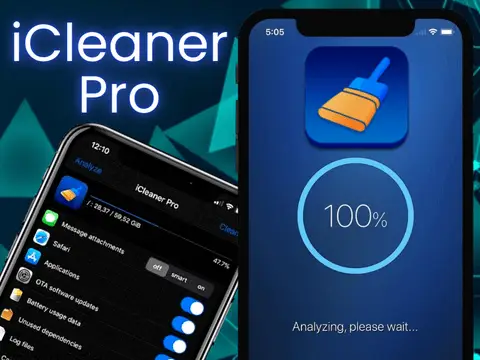 Download iCleaner Pro iOS Free
iCleaner is a system cleanup (with all the junk files) and management tool for iOS / iPadOS.
---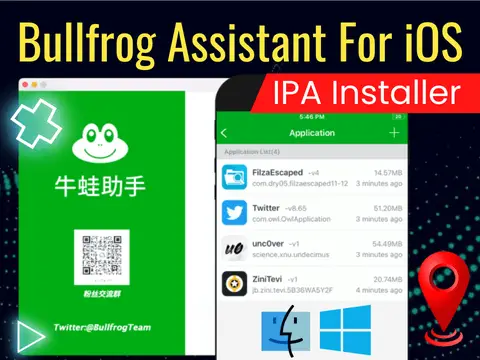 Bullfrog IPA Signer – No PC
Bullfrog Assistant is a free iOS app that enables you to sign IPA files directly onto your iPhone or iPad.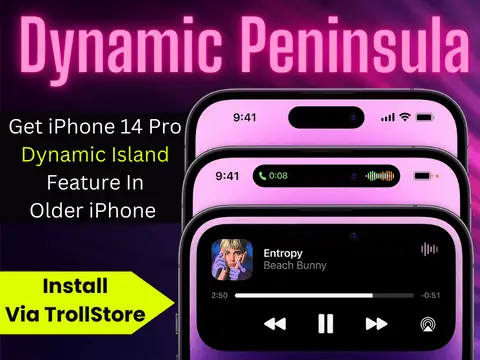 Download Dynamic Peninsula
Download Dynamic Peninsula for iOS without jailbreak with the Dynamic Peninsula tweak repo.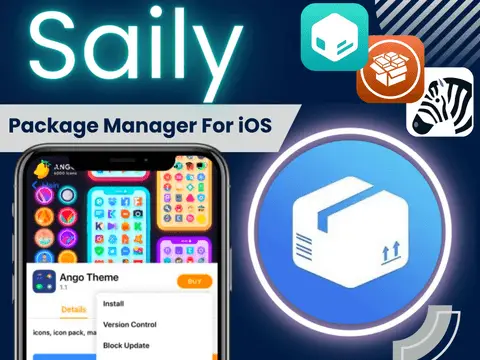 Saily IPA Package Manager
Saily of the Modern Package Manager for iOS and iPadOS. It is an alternative for Cydia, Sileo and Zebra apps.
---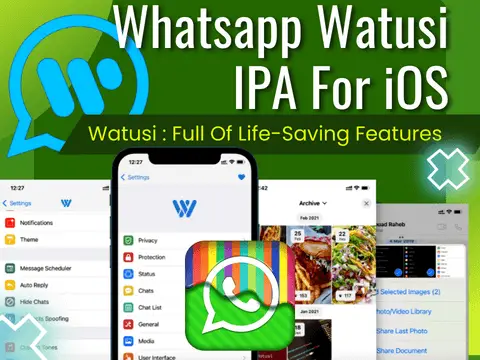 Download WhatsApp++ iOS
Watusi 3 (WhatsApp ++) for iOS 16.2 to iOS 11 is available for free download.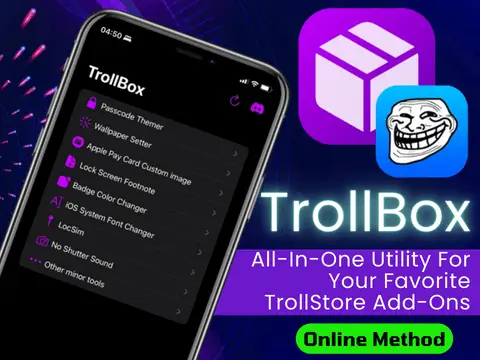 TrollBox IPA (all-in-one tool)
TrollBox can install the best TrollStore apps list free for iOS users.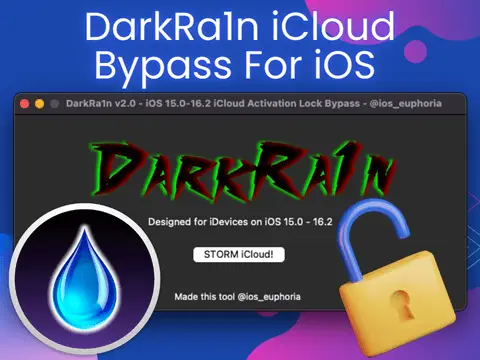 DarkRa1n iCloud Bypass Tool
The DarkRa1n is a free tethered iCloud Bypass utility for iOS 15/ iOS 16.2.
---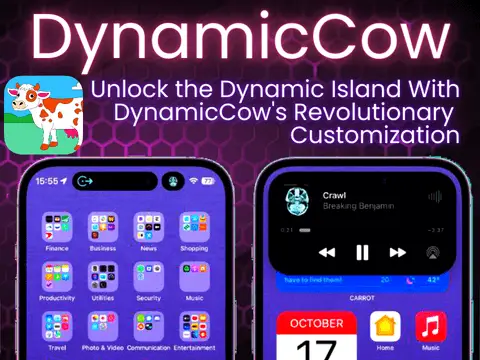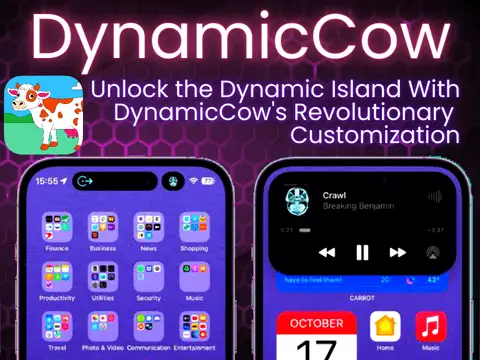 DynamicCow For Dynamic Island
DynamicCow is an alternative for Dynamic Island running iOS 16 – iOS 16.1.1 on all devices.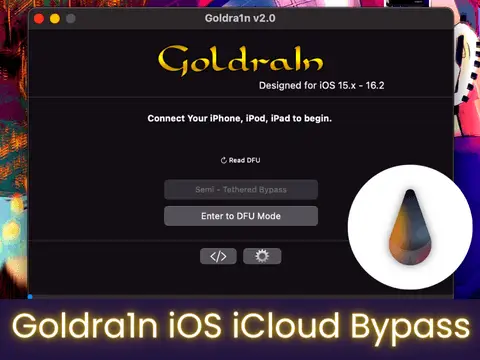 iCloud Bypass For all iPhones
Goldra1n iCloud Bypass Tool is the ultimate solution for bypassing iCloud without jailbreak.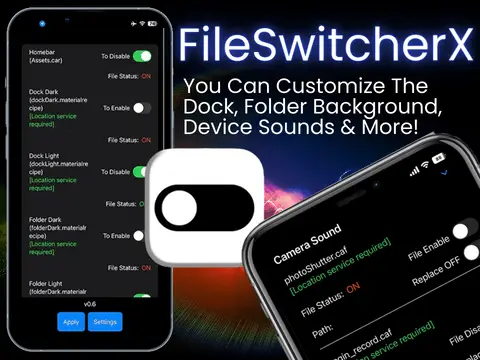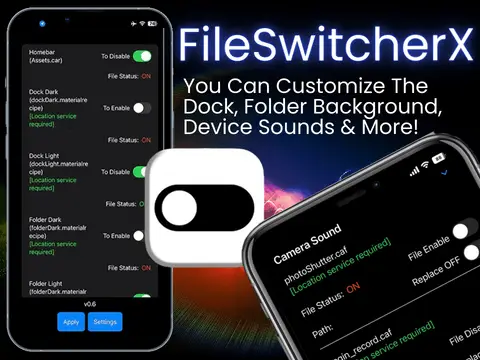 FileSwitcherX (Sounds Modifier)
FileSwitcherX for iOS 14–16.1.2 on all devices to customize system sounds without jailbreaking.
---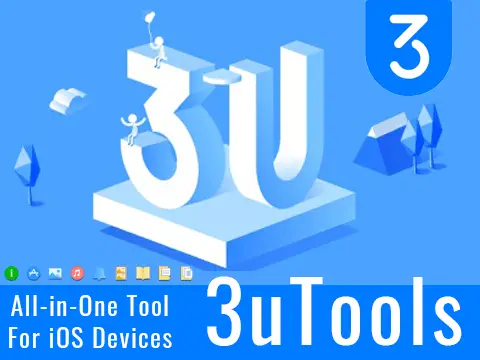 Download 3uTools 2022
3uTools can easily manage apps, photos, music, ringtones, videos, and other multimedia files. Also jailbreak tools can be installed through the 3uTools app.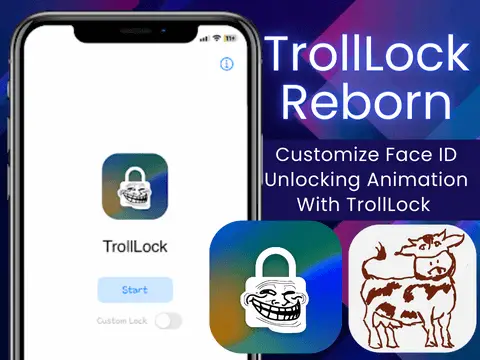 TrollLock Reborn Tweak
TrollLock Reborn is a new tweak to customize the Lock Screen on iOS 15 to iOS 16.1.2 iPhone and iPad devices. It is a non-jailbroken tweak for free.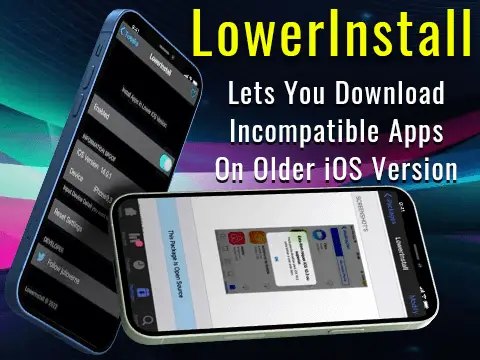 LowerInstall
The LowerInstall tweak lets you simulate an iOS device and version. Even when it should function developers often include firmware restrictions.
---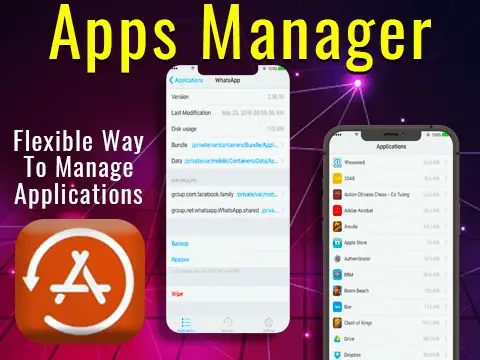 Apps Manager (iOS/iPadOS)
The easiest method to delete, backup, and restore AppData from installed apps on your iOS devices is with the Apps Manager tool.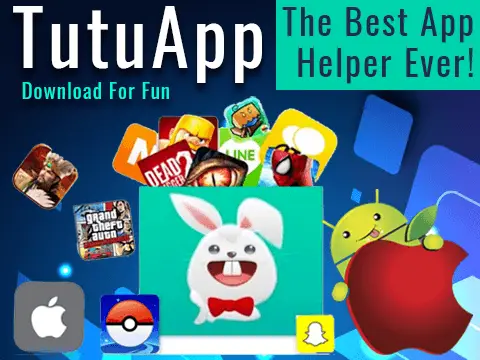 TutuApp Download Free
The biggest 3rd party app store for iPhone, Android, Apple Mac and WIndows PC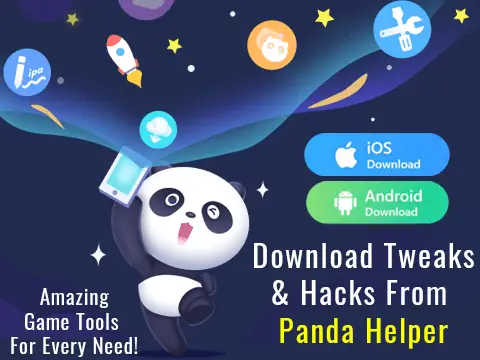 Panda Helper Download
The large number of tweaked apps, Hack games, ++ Apps and more 3rd party apps are free.
---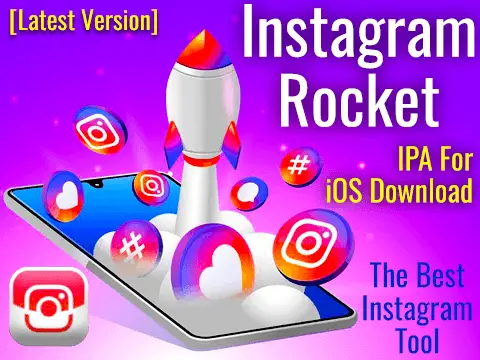 Instagram Rocket
Instagram Rocket iPA for all iOS / iPadOS 9 – 16 is available to download free. Instagram Rocket is the best tweak for the social network for posting photos.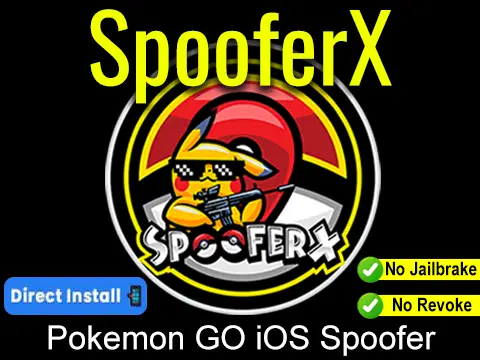 Spooferx Download Free
Download PokemonGo SpooferX online or using Alstore, SideLoadly. No jailbreak required. Premium features are available for free here.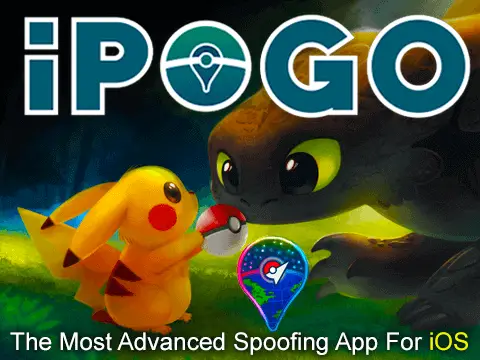 Download iPogo Pokemon
iPogo is the greatest iOS Spoofing solution for the Pokemon Go iOS app. Using Sideload, download the iPogo IPA file and sign pokemon go spoofing.
---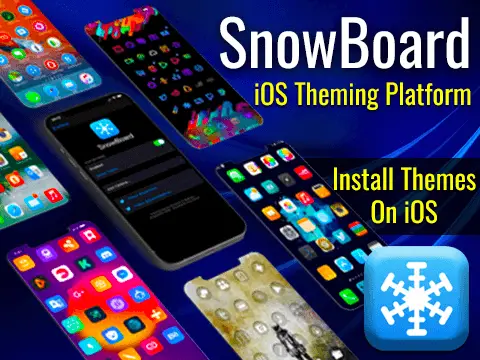 SnowBoard for iOS/iPadOS
SnowBoard iOS theming Platform is a lightweight tool that comes with the popular WinterBoard theme engine.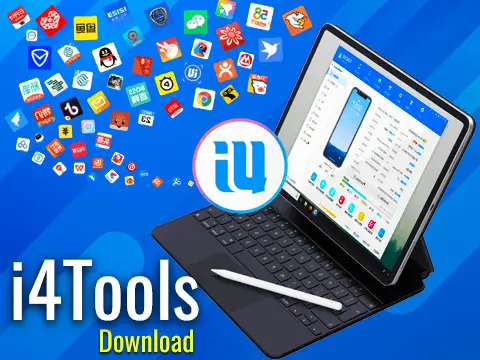 Download i4Tools
i4Tools is a powerful iPhone Helper to manage apps, photos, music, ringtones, videos, and more on iPhone and iPad.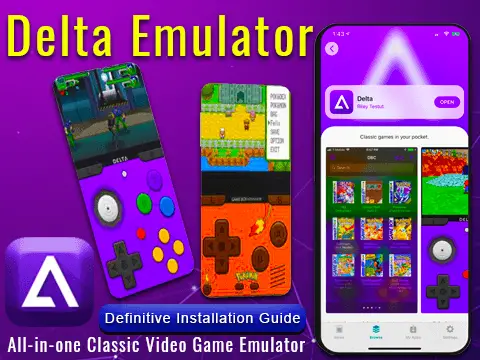 Download Delta Free
Delta is all-in-one emulator for iOS. That allows you to emulate and play video games for several video game systems.
---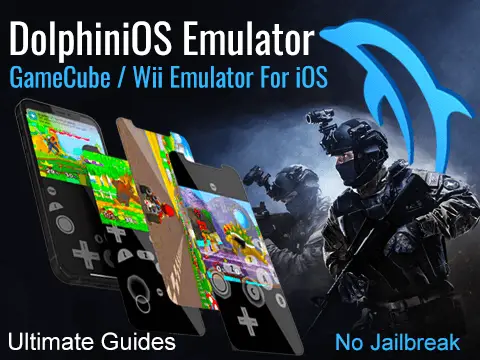 Download DolphiniOS
DolphiniOS is an emulator that allows you to play your favorite games from your iPhone or iPad. There is no need for a jailbreak device.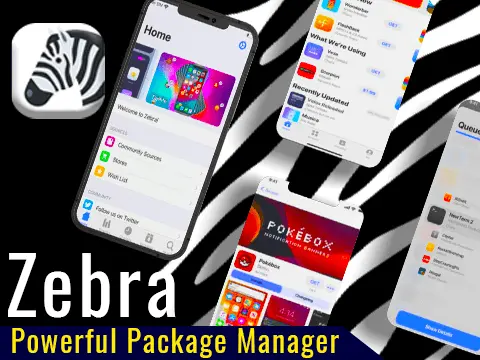 Zebra Package Manager
Simple, Fast, and powerful open-source package manager for jailbroken iOS devices. Zebra download, install Zebra without Cydia, Zebra repo list and more.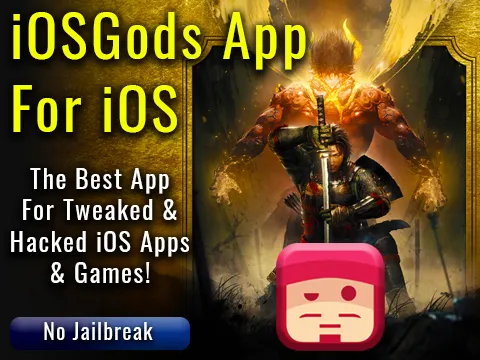 iOSGods App For iOS
iOSGods is a Non-Jailbroken App Store for install jailbreak apps, tweaked apps, entertainment apps and hacked games without PC.
---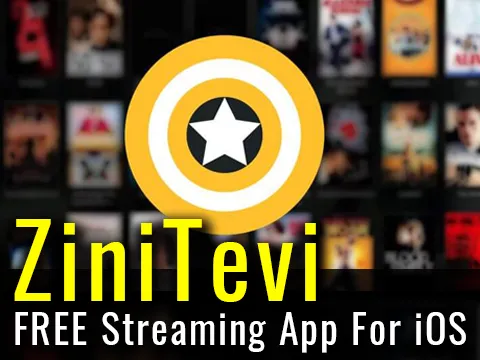 ZiniTevi iOS Download
ZiniTevi for iOS is a free app to watch TV Shows movies series on your iPhone or iPad. ZiniTevi iOS download streaming Movies, Series and TV Shows online.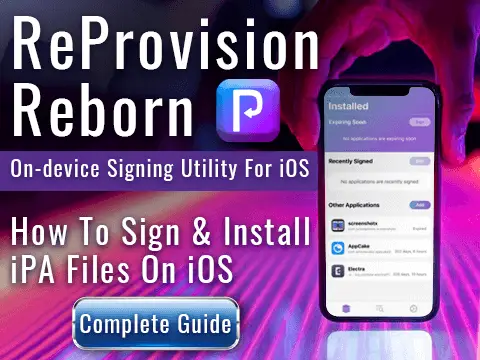 ReProvision Reborn for iOS
ReProvision Reborn is a simple jailbreak utility for iOS that enables you to automatically sign IPA files as well as forget about revokes on your iDevice.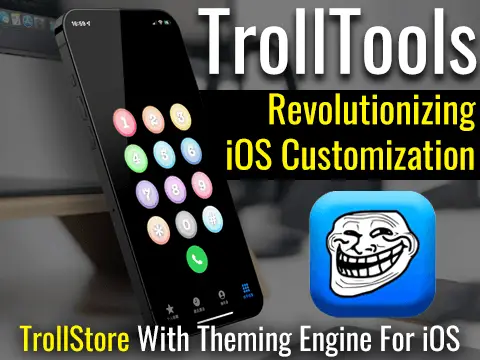 TrollTools IPA
TrollTools for iOS 15 provides the TrollStore the ability to customize their iOS 15 badges, iOS 15 icons, passcode buttons, iOS themes, and more.
---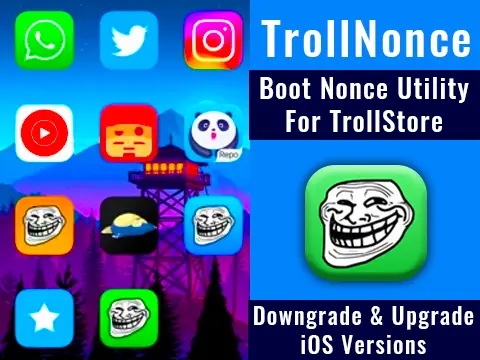 TrollNonce for iOS / iPadOS
TrollNonce Nonce Setter is the first open-source tool on iOS 15 to set a nonce.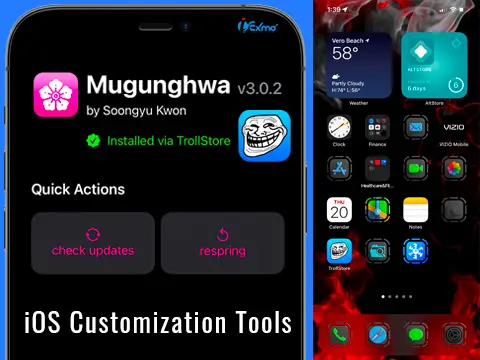 Mugunghwa IPA TrollStore
Mugunghwa TrollStore iOS 15 customisation tools for all devices without jailbreak.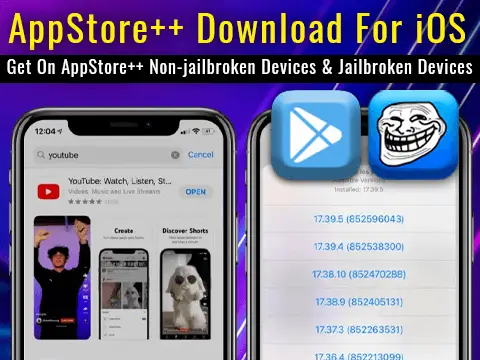 AppStore++ Download iOS
The AppStorePlus -TrollStore hack lets you downgrade installed apps. How to Download AppStore++?.
---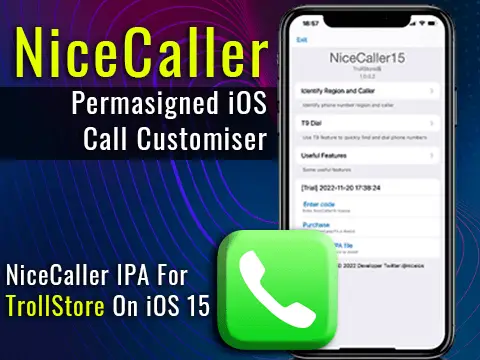 NiceCaller IPA Download
The popular jailbreak tweak NiceCaller supports iOS 15 without requiring you to jailbreak your iPhone.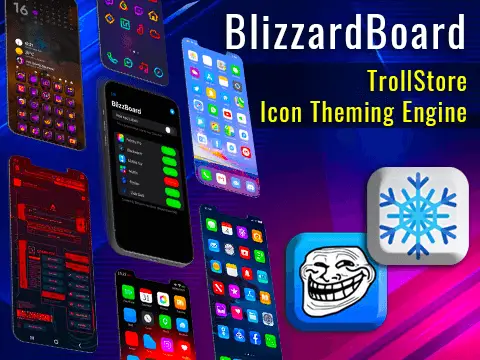 Download BlizzardBoard
BlizzardBoard for TrollStore icon theming tool for iOS 15. Install BlizzardBoard themes iOS 15 – 16.1.1 No Jailbreak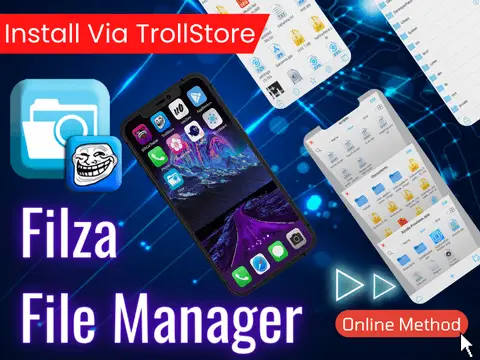 Filza File Manager IPA
File Manager is considered to be the most powerful file manager in the iOS world.
---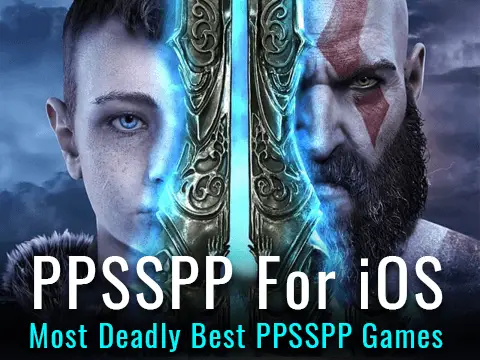 Download PPSSPP – iOS / iPadOS
PPSSPP is a PSP emulator that can run games full HD resolution. Also It's save and restore game state anywhere.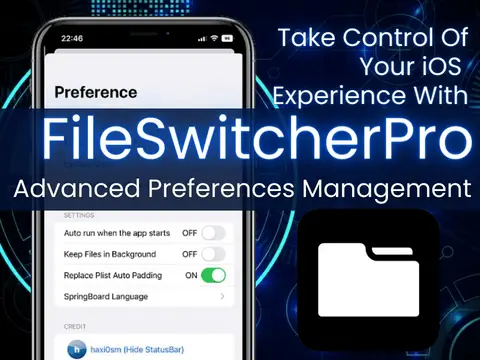 FileSwitcherPro MacDirtyCow App
You can modify hidden iOS settings, and make more system modifications using FileSwitcherPro IPA without jailbreaking.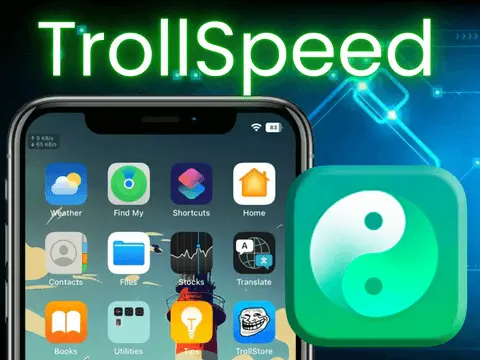 Download TrollSpeed IPA
TrollSpeed App for TrollStore ultimate network speed monitor and FPS HUD for iOS / iPadOS.
---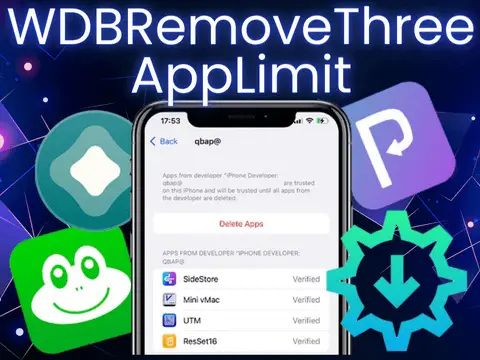 WDBRemoveThreeAppLimit IPA
WDBRemoveThreeAppLimit IPA is a MacDirtyCow app. It removes 3 sideloaded app limits on the iPhone.