Bullfrog Assistant Download For iOS On-device IPA Signing App | The Best IPA Installer For iOS 16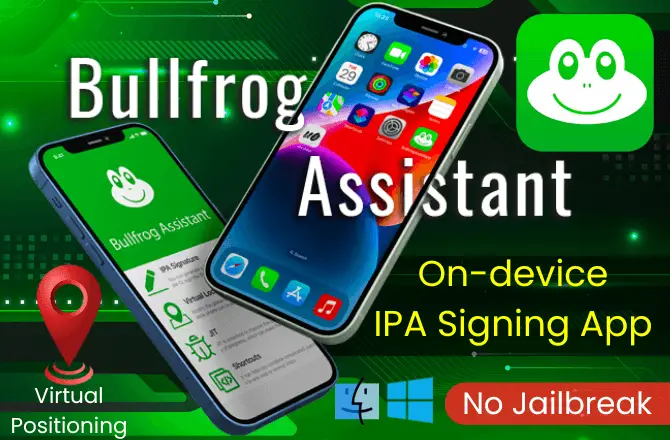 Bullfrog Assistant is a free iOS app that enables you to sign IPA files directly onto your iPhone or iPad using the free Apple certificate. This Bullfrog Assistant IPA download is a fantastic alternative to Sideloadly or AltStore, and, on top of that, it can install IPA files without a connection to a PC. The Bullfrog Assistant operates without a jailbreak and is compatible with iOS 16 on an iPhone 14 as well. You can install any form of IPA file with Bullfrog Assistant for iOS, including jailbreak tools like Unc0ver, Tweaked apps like Spotify++, and any other app you can think of.
Bullfrog Assistant Download Free
Bullfrog Assistant Features
✅ IPA signature – The world's first mobile terminal can use Apple ID signature and import certificate signature.
✅ Virtual positioning – The world's first IOS jailbreak free iOS device to globally modify GPS positioning information with bullfrog assistant vpn.
✅ iOS 16 supports virtual location.
✅ Free iOS app allowing you to sign permanently IPA files.
✅ Can use lifetime without revoke.
✅ No jailbreak is needed.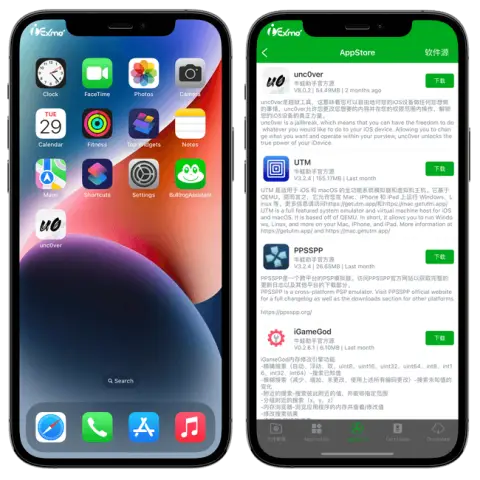 Bullfrog Assistant Compatibility
Bullfrog Assistant Support iOS versions
Bullfrog Assistant For iOS 16 – iOS 16, iOS 16.0.1, iOS 16.0.2, iOS 16.0.3, iOS 16.1, iOS 16.1.1
Bullfrog Assistant For iOS 15 – iOS 15, iOS 15.0.1, iOS 15.0.2, iOS 15.1, iOS 15.1.1, iOS 15.2, iOS 15.2.1, iOS 15.3, iOS 15.3.1, iOS 15.4, iOS 15.4.1, iOS 15.5, iOS 15.6, iOS 15.6.1, iOS 15.7, iOS 15.7.1
Bullfrog Assistant For iOS 14 – iOS 14, iOS 14.0.1, iOS 14.1, iOS 14.2, iOS 14.2.1, iOS 14.3, iOS 14.4, iOS 14.4.1, iOS 14.4.2, iOS 14.5, iOS 14.5.1, iOS 14.6, iOS 14.7, iOS 14.7.1, iOS 14.8. iOS 14.8.1
Bullfrog Assistant For iOS 13 – iOS 13, iOS 13.1, iOS 13.1.1, iOS 13.1.2, iOS 13.1.3, iOS 13.2, iOS 13.2.2, iOS 13.2.3, iOS 13.3, iOS 13.3.1, iOS 13.4, iOS 13.4.1, iOS 13.5, iOS 13.5.1, iOS 13.6, iOS 13.6.1, iOS 13.7
Bullfrog Assistant For iOS 12 – iOS 12, iOS 12.0.1, iOS 12.1, iOS 12.1.1, iOS 12.1.2, iOS 12.1.3, iOS 12.1.4, iOS 12.2, iOS 12.3, iOS 12.3.1, iOS 12.3.2, iOS 12.4, iOS 12.4.1, iOS 12.4.2, iOS 12.4.3, iOS 12.4.4, iOS 12.4.5, iOS 12.4.6, iOS 12.4.7, iOS 12.4.8, iOS 12.4.9, iOS 12.5, iOS 12.5.1, iOS 12.5.2, iOS 12.5.3, iOS 12.5.4, iOS 12.5.5, iOS 12.5.6
How To Install BullFrog Assistant
On your device, Bullfrog Assistant for iOS enables signing IPA files using your own certificate. There are a few steps needed to begin creating your own app certificates after the app has been installed on your iPhone. Similar to Cydia Impactor, Bullfrog Assistant can sign and install IPA files using your private certificate through Apple ID. It can be done without a PC. On iOS 15 and iOS 16, Bullfrog Assistant worked perfectly.
Step 1 > Click on the above Bullfrog Assistant download button with the appropriate Windows or Mac version for your PC.
Step 2 > From your downloads, open the Bullfrog Assistant Installer (BAInstaller).
Step 3 > Install the setup file.
Step 4 > Connect your iPhone or iPad to PC.
Step 5 > Tab to install process as belove images.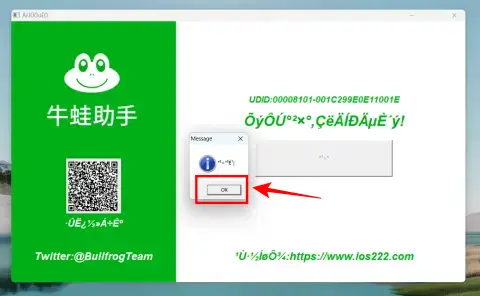 Step 6 > After installation completed, unplug your device in PC.
Step 7 > Now you can show the 'Bullfrog Assistant' app on the home screen or Recently Added section in your iPhone or iPad.
Step 8 > Open it and tap green text.
Step 9 > Open in config profile, allow and download it.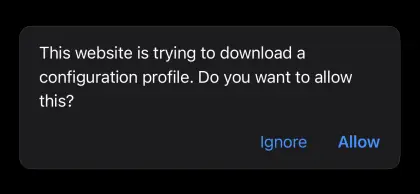 Step 10 > Go to Settings and connect VPN.
Step 11 > Install downloaded Profile (Settings > VPN & Device Management > select profile and install it).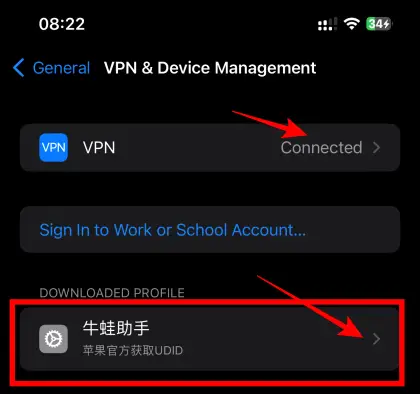 After that it will open Bullfrog Assistant app again and now you can use it well.
How To Sign IPA Files On-device With BullFrog Assistant
Step 1 > Open Bullfrog Assistant App, go to 'IPA Signature".
Step 2 > Tap 'Certificate'.
Step 3 > Tap '+' and Personal Certificate.
Step 4 > Add your Apple ID, Password and tap 'Confirm" Button (You must want to connected VPN).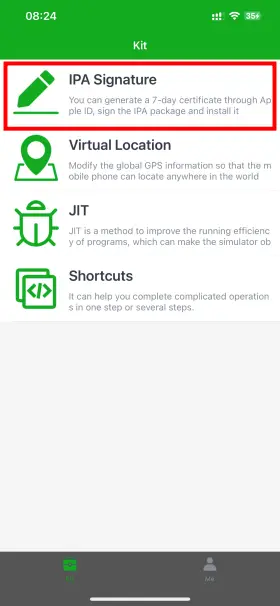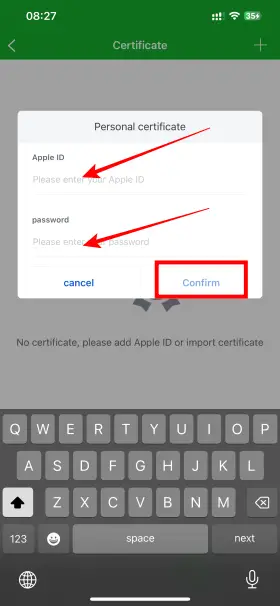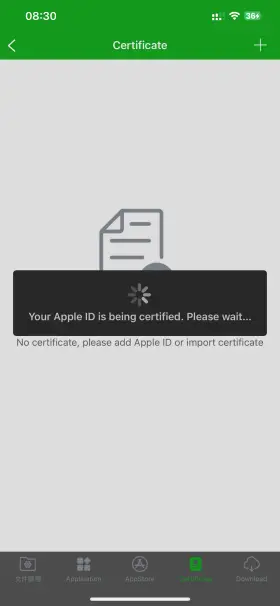 Now you can install any IPA using BullFrog Assistant without a PC.
How To Install IPA Apps With Bullfrog Assistant
Step 1 > Open Bullfrog Assistant App.
Step 2 > After your Apple ID is being certified, tap 'Download' button in below section.
Step 3 > Tap ' + ' and 'URL'
Step 4 > go to safari browser, search and copy any ipa file.
Step 5 > paste to above section in BullFrogAssistant and tap 'Confirm' Button.
Step 6 > After download successful follow below steps to install IPA.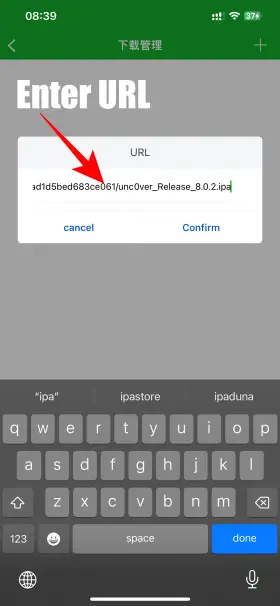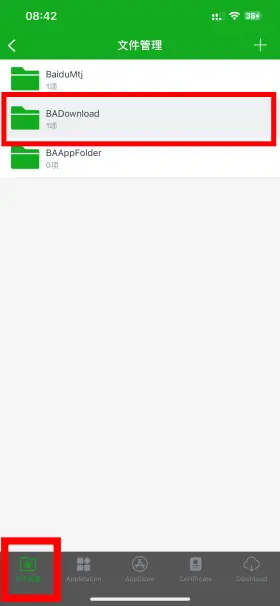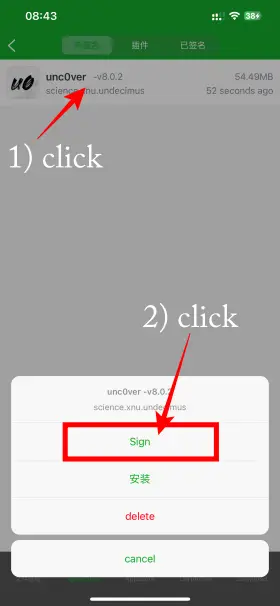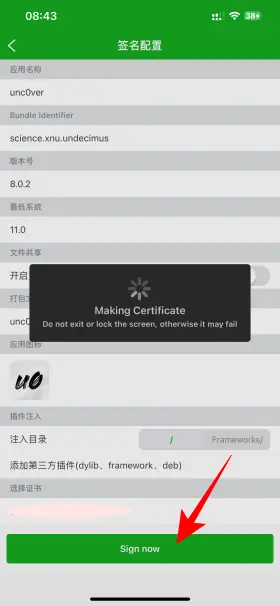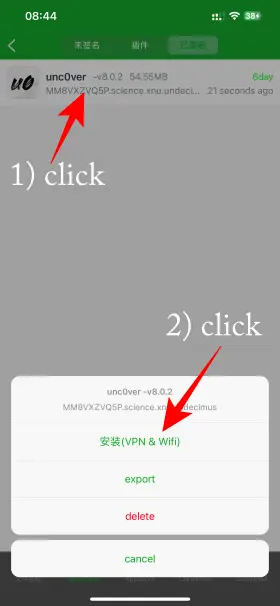 Step 7 > Congratulations, IPA file installation is successful and you can enjoy it.
Also you can install any IPA file using this method right now.
What Is Bullfrog Assistant For iOS?
Using the on-device signing tool Bullfrog Assistant, you may install IPA files by signing them with your Apple ID. Bullfrog Assistant is the only tool in the world that offers virtual location functionality and can utilize Apple ID signature without a jailbreak. A PC or Mac is needed for all current tools made to sign and install IPA files using your own certificate for iOS.
With the help of the iOS tool Bullfrog Assistant, you can sideload other IPA apps files onto your iOS device using nothing more than your Apple ID. With the use of the free Apple certificate and the iOS software Bullfrog Assistant, you may sign IPA files immediately on your iPhone or iPad. Also, bullfrog assistant download doesn't require a connection to a PC in order to install IPA files. This Bullfrog Assistant app is a fantastic alternative for Sideloadly or AltStore.
Bullfrog Assistant can be utilized without the need for a PC, but you'll need one to set up the iPhone's on-device IPA signature app. Whether you use a Windows installer or a Mac installer, the installation is simple. Click the large button after your iPhone is connected to the PC. You may import IPA files from your iCloud storage, download IPAs from a URL, or search the IPA libraries. With the Bullfrog Assistant, you may sign, install, and modify various signature settings after importing an application.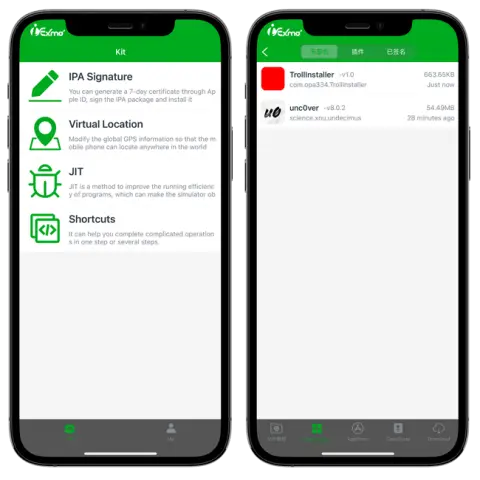 You may install multiple copies of the same application on your iOS device by using the Bullfrog Assistant's options to edit the signing certificate, the name that appears on your Home Screen, the version number, the basic iOS requirements, as well as the Bundle ID.
Even more helpful features have been added in the most recent versions of Bullfrog Assistant. The developer has added JIT support for suitable apps, providing them to compile directly on the device and execute at full speed. They have also included support for dylib, framework, deb plug-in injection, and online resource downloads for apps.
Bullfrog Assistant also has an ability to update itself online and support for the signature modification icon. The automation of several iOS app functionalities may also be done via shortcuts.
Bullfrog Assistant Permanent IPA Signing App On iOS
Bullfrog Assistant has the ability to issue a 7-day certificate for your applications using your Apple ID, although its most significant component is the ability to import third-party certificates for signing IPAs. By doing so, you may create up to 10 applications per account and operate three of them at once.
You could re-sign an installed program using Bullfrog Assistant if its permission is revoked after 7 days. There won't be any random revocations as you are creating your own certificate. These limitations do not apply to paid Apple Developer account holders.
Bullfrog Assistant Virtual Location
Also, Bullfrog Assistant has a built-in location changer that makes it simple to build a virtual place by changing the GPS coordinates. It is possible to create a false location on your iPhone with this Bullfrog Assistant function, which works with iOS 15. To activate this function, a VPN connection is necessary.
The Best Bullfrog Assistant Alternatives To Permanently Sign IPA Files
TrollStore Permasigner iOS App
The best option currently offered for Bullfrog Assistant is TrollStore. Try installing TrollStore if you have an iPhone or iPod running iOS 14 or iOS 15. This app makes use of a CoreTrust bug to sign IPA files without revocation permanently on your device. TrollStore offers PC-free functionality and is simple to use.
Get TrollStore IPA Permasigner For iOS »
Bullfrog Assistant Language Assistance
The Chinese version of the Bullfrog Assistant Installer for Windows and MacOS is accessible. The iOS UI for Bullfrog Assistant is available in English and Chinese. A Chinese software called Bullfrog Assistant uses external servers to communicate some data, including your UDID. To sign IPAs on your device, if you don't really feel comfortable, create a brand-new Apple ID.
What's New In Bullfrog Assistant
Bullfrog Assistant v1.2.1
Support up to iOS 16.1.
Add plug-in injection.
Add JIT to improve program operation efficiency.
Add application source.
Add the Complete List of Quick Instructions.
Bullfrog Assistant v1.1.6
Fixed the flash back problem of packets with signatures greater than 2g.
Fixed virtual positioning offset.
You can update it by reinstalling it on a PC.
The problem that the installation blinks back has been solved.
Bullfrog Assistant iOS16 supports virtual location.
The Mac version has some Crash fixes.
The Mac version supports older systems.