TrollLock Reborn IPA For iOS15 – iOS16 Via TrollStore | Changes Your Lock To TrollFace Or Any Image You Want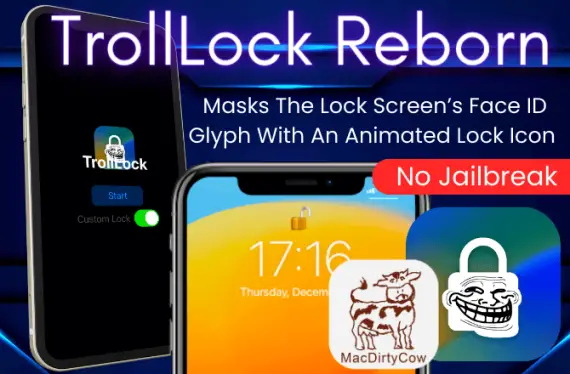 TrollLock Reborn is a new jailbreak tweak that brings some fun to your lock screen on iOS 15.x- iOS 16.1.2. Have you ever wanted to add a little personality to your iPhone's lock screen? TrollLock Reborn makes it easy to do just that.
Download TrollLock Reborn IPA | No Jailbreak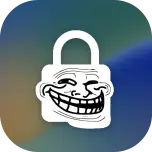 TrollLock Reborn Online | No Jailbreak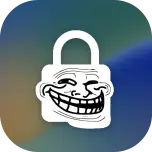 How To Install TrollLock Reborn IPA Via TrollStore For iOS 15
To get started, simply download TrollLock Reborn from a reliable source and follow the installation instructions. Once it's installed, you can customize your lock screen by selecting the Troll Face option in the settings menu. TrollLock is a feature that is related to the DC jailbreak. It allows users to customize the unlock animation on their iPhone or iPad by replacing it with something more fun and unique. To use TrollLock, users must first install it as an IPA file using the AltStore method or the Sideloadly method.
With TrollLock Reborn, you can bring some personality to your lock screen and make it truly your own. So why wait? Give TrollLock Reborn a try and add some fun to your iPhone today!
Step 1 > Download and install TrollStore onto your device.
Step 2 > Download the TrollLock Reborn IPA file.
Step 2 > Share the downloaded TrollLock Reborn IPA to the TrollStore IPA Installer.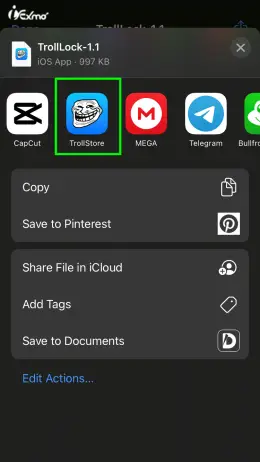 Step 3 > Tap on the IPA Install button to begin the installation process.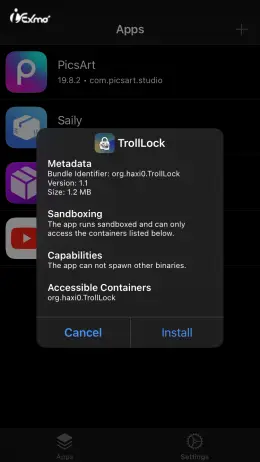 Step 4 > Once the installation is finished, the TrollLock Reborn IPA app will be available on your device and ready to use.
How To Use TrollLock Reborn
Step 1 > Open the TrollLock Reborn app from your home screen.
Step 2 > Press the start button on the TrollLock Reborn app.
Step 3 > Press the first option.
Step 3 > Now choose the folder.
1st Folder – iPhone 14 Pro and iPhone 14 Pro Max
3rd Folder – Work for most notched iDevices.
4th Folder – Use this if you have an iPhone XR or iPhone 11.
Step 4 > It's okay if the app crashes. Open the app again and click the Respring button if you are using iOS 16.1 or earlier. Possibly not going to work the first time! Attempt just a few times, then restart after each attempt.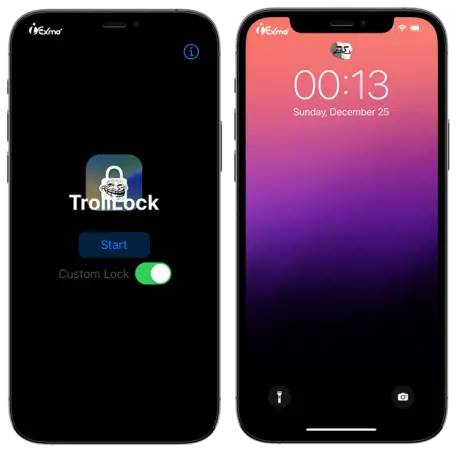 Change Your Home Screen Lock Without Jailbreak Using SFUISoft Clock
If you're looking for a way to change your iPhone or iPad's Lock Screen Clock without having to jailbreak your device, the SFUISoft Clock method is worth considering. This method works on iOS 14 to iOS 15.7.1 versions and is a no-jailbreak solution that allows you to change the Lock Screen Clock.
To apply the SFUISoft Clock method to your Lock Screen, follow SFUISoft Clock step-by-step guide. We make it easy for you to set up SFUISoft Clock and customize your Lock Screen according to your preferences.
If you prefer to jailbreak your device, we also help you with that process. But if you're looking for a simple and safe solution that won't compromise your device's security, SFUISoft Clock is definitely worth trying out.
🚀 Get SFUISoft Clock No Jailbreak »
Cool Custom Lock FacesStyles For TrollLock Reborn | Icon TrollLock
The Best Icon TrollLock Packs
The Icon TrollLock Packs, created by iOS developer YangJiii, are a must-have for anyone looking to customize their device's lock screen. These Icon TrollLock packs feature a wide variety of unique and visually appealing icons that can be used to replace the standard icons on the lock screen. With the Icon TrollLock Packs, users can give their lock screen a personalized touch and make it stand out from the crowd. The developer, YangJiii, is renowned for his skills in creating visually stunning and functional customizations that are easy to install, making these Icon TrollLock Packs a perfect choice for those looking to enhance their lock screen experience.
TrollLock Customization With FileSwitcherPro No Jailbreak
The MacDirtyCow exploit has been a game-changer for the jailbreak community, leading to numerous improvements for iOS 14 through iOS 16.1.2. With the release of FileSwitcherPro, users can now take system modifications to the next level by easily replacing all kinds of .plist configuration files. And with the latest TrollLock FileSwitcherPro customization collection from iOS developer YangJiii, the possibilities for customizing your iPhone are endless.
Whether you're looking to change up your Lock Screen or tweak your system settings, the TrollLock FileSwitcherPro collection has got you covered.
Download TrollLock FileSwitcherPro Collection
How To Set Icon Lock With Cowabunga MacDirtyCow App
With Cowabunga, you can easily set custom icon locks to give your device a unique look and feel. Best of all, there's no need to jailbreak your device – simply use the online Cowabunga app to get started. Give your device a fresh new look today with Cowabunga's easy-to-use icon lock customization feature.
How To Install TrollLock Reborn IPA Via Sideloadly For iOS 15 – iOS 16
Installing the TrollLock Reborn IPA app with Sideloadly is a simple and convenient way to get access to a wide range of jailbreak tweaks and custom apps on your iPhone or iPad. Here's a step-by-step guide on how to do it:
Step 1 > Download and install Sideloadly onto your PC.
Step 2 > Connect your iPhone or iPad to your PC using a USB cable.
Step 3 > Open Sideloadly and click on the "Add IPA" button.
Step 4 > Browse for the TrollLock Reborn IPA file you want to install and select it.
Step 5 > Click on the "Install" button to begin the installation process.
Step 6 > Follow the on-screen instructions to complete the installation.
Step 7 > Once the installation is finished, the TrollLock Reborn IPA app will be available on your iPhone.
What Is TrollLock Reborn?
If you're looking for a fun and unique way to customize your iPhone, you may want to check out TrollLock Reborn. TrollLock Reborn is developed by iOS developers @haxi0sm and @dedbeddedbed based on the MacDirtyCow hack, TrollLock Reborn replaces the lock screen's Face ID padlock glyph with an animated Troll Face on notched iPhones. As your Face ID system recognizes your face, the Troll Face will start to smile, adding some personality and humor to your phone.
You must be using iOS 15.x– iOS 16.1.2 on a jailbroken device in order to utilize TrollLock Reborn. Even on devices running iOS 16.1.2 or older, TrollLock Reborn can be installed using a program like AltStore or Sideloady. It's crucial to remember that TrollLock Reborn only has a connection to the Troll Face animation and is not meant for TrollStore.
DirtyCow Exploit Support TrollLock Reborn IPA | MacDirtyCow Jailbreak
TrollLock Reborn is a jailbreak tweak that allows users to customize their iPhone lock screen with an animated Troll Face. It takes advantage of the MacDirtyCow exploit, which enables writing to files that a sandboxed app can read. However, these changes are not permanent and will typically reset after a reboot, as the information is written to cached data in the device's memory.
To keep the customization, users may need to re-configure TrollLock Reborn between reboots. While this may be a minor inconvenience, it's possible to do this without jailbreaking and on iOS and iPadOS 16 devices up to and including 16.1.2. Unfortunately, MacDirtyCow is patched in iOS and iPadOS 16.2, so TrollLock will not work on devices running this newer firmware.
What's New In TrollLock Reborn?
TrollLock Reborn v1.1
Folder choice is back because the automated thing is kind of difficult.
Cleaner code.