TrollSpeed IPA For TrollStore Enable Actual Network Speed Monitor Or FPS Under Status Bar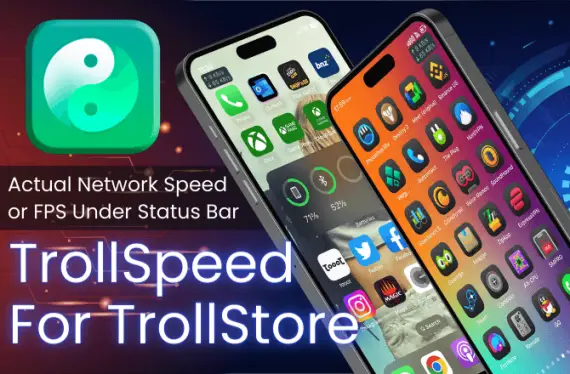 TrollSpeed for TrollStore download is the ultimate network speed monitor and FPS HUD for iOS 14 and iOS 15. Keep a close eye on your current download and upload speeds with the convenient HUD displayed just below your Status Bar. And the best part? You can use this powerful TrollSpeed for TrollStore IPA tool on your iOS device, whether it's jailbroken or not. Get ready to take your iOS experience to the next level with TrollSpeed for TrollStore iOS.
Download TrollSpeed IPA For iOS 14 – iOS 15
How To Install TrollSpeed IPA Via TrollStore And TrollStore 2
TrollSpeed for TrollStore iOS is an innovative app that can be installed on your iPhone device using the TrollStore IPA Installer. By exploiting an iOS loophole, TrollSpeed for TrollStore is able to access and modify system files that are otherwise off-limits, making it a powerful TrollSpeed for TrollStore tool for monitoring network speeds and FPS rates.
If you want to install TrollSpeed IPA on your iOS device using TrollStore, follow these simple steps:
Step 1 > Download TrollStore 2, which supports iOS 15.5 up to iOS 16.6.1 and iOS 17.0. TrollStore also supports iOS 14.0 – iOS 15.6.
Download TrollStore IPA installer to your device🚀
Step 2 > Next, download TrollSpeed IPA from the above button and save it to your iCloud.
Step 3 > Share the downloaded IPA file with the TrollStore app.
Step 4 > Wait for TrollStore to load and install TrollSpeed IPA.
Step 5 > Once installed, you can access the TrollSpeed app from your Home Screen.
By following these easy steps, you'll be able to install TrollSpeed IPA and start monitoring your network speeds and FPS rates with ease. So why wait? Install TrollSpeed today and take your iOS experience to the next level.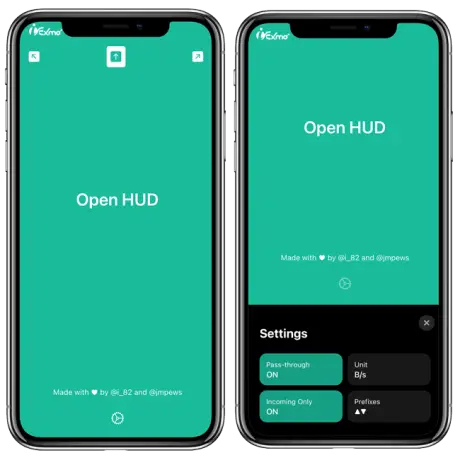 TrollSpeed For TrollStore iOS Features
TrollSpeed for TrollStore is an iOS app that provides a network speed monitor and FPS HUD for iOS 14 to iOS 15 devices. Here are some of its key features:
🚀 Fast Network Speed Monitoring: The TrollSpeed app provides a convenient HUD to monitor your device's network speed, so you can easily see how fast your downloads and uploads are.
🎮 FPS Monitoring: You can switch to the Refresh Rate mode in TrollSpeed to display the actual Frames Per Second (FPS) on your screen, which is particularly useful for graphics-intensive software applications such as video games.
📊 Customizable Settings: TrollSpeed offers various customizable settings, such as changing the display mode, speed units, and prefix icons, to enhance your experience and suit your preference.
🔋 Low Resource Usage: The app is designed to use minimal resources, so it won't drain your battery or slow down your device.
📈 Performance Tracking: You can use TrollSpeed to track your device's performance over time, which can help you identify potential issues and improve your overall experience.
💻 Jailbreak-Free: You don't need to jailbreak your device to use TrollSpeed, as it can be installed using the TrollStore IPA Installer.
📱 iOS Compatibility: TrollSpeed is compatible with iOS 14 – iOS 15.4.1 (and some betas), so you can use it on a wide range of Apple devices.
🆓 Free to Download: The TrollSpeed app is completely free to download and use, so you can enjoy its benefits without any cost.
💬 User-friendly Interface: TrollSpeed has a user-friendly interface, making it easy to use for anyone. Once you've finished configuring the widget, simply close the application and the HUD will persist on your screen.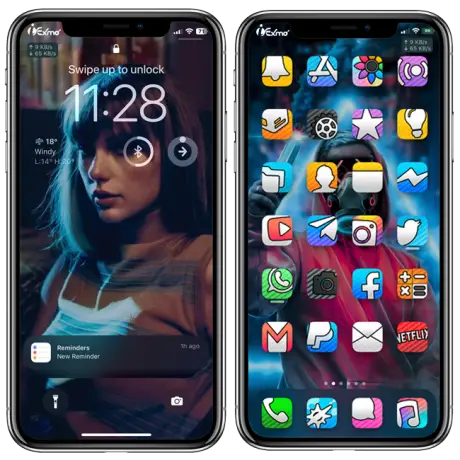 What Is TrollSpeed For TrollStore?
TrollStore is renowned for being one of the best tools available for installing IPA files on supported iOS devices. Now, with the addition of TrollSpeed, the TrollStore lineup is more impressive than ever. This new feature enables users to add an FPS or network speed monitor to their screen, conveniently displayed under their Status Bar, without any issues on iOS 14 – iOS 15.
One of the best things about TrollSpeed is that it supports both jailbroken and non-jailbroken devices, so anyone can use it regardless of their device's status. Once you have configured the widget to your liking, simply close the application and the HUD will remain on your screen. You can even option to display the actual FPS in Refresh Rate mode.
With TrollSpeed for TrollStore github, you can personalize your experience with various customizable settings. You have the option to switch between Network Speed and Refresh Rate display modes, and can choose to display download speed only in the HUD.
You can also change the speed units from MB/s to B/s according to your preference. To add a personal touch, you can even change the prefix icons to suit your style. These settings make TrollSpeed a versatile and personalized app, perfect for iOS users who want control over their network speed monitoring.
To get started with TrollSpeed, simply download the TrollSpeed IPA from the TrollStore GitHub or through the TrollStore app on iOS 14 – iOS 15.4.1. After sideloading the application, the icon will appear on your Home Screen. From there, you can easily configure the widget's basic settings such as the positioning of the network speed monitoring widget to be on the left, center, or right of your screen, among other options.
For those unfamiliar with FPS, it stands for "Frames Per Second." Essentially, TrollSpeed measures the number of individual frames or images that are displayed on your screen in one second. This rate is used to quantify the performance of graphics-intensive software applications, such as video games.
Overall, TrollSpeed is a must-have addition to any iOS device for those looking to monitor their network speed or FPS conveniently. With TrollStore and TrollSpeed, iOS users have all the tools they need to maximize their device's performance.
Discover The Best MacDirty Cow Tweaks & Customizations For Your iOS 15.0-16.1.2 Jailbreak
Are you ready to unlock the full potential of an iOS device running iOS 15.0-16.1.2? Look no further than MacDirty Cow tweaks and customizations. These powerful tools offer a wealth of options for customizing your device's interface, boosting performance, and adding new features without jailbreak.
With MacDirty Cow tweaks, you can personalize your device in countless ways. Change the look of your lock screen with custom animations or wallpaper, or add new icons and widgets to your home screen. Tired of the same old fonts? MacDirty Cow tweaks let you install and apply custom fonts to your device.
Ready to get started with MacDirty Cow tweaks? Check out our list of top MacDirty Cow tweaks and customizations and start exploring the full potential of your non-jailbroken iOS device.
🚀 Comprehensive List Of The Best MacDirty Cow Tweaks »
The Top TrollStore App List For for iOS 14 – iOS 15
TrollStore is an excellent platform for iOS and iPadOS users to install apps and take advantage of the CoreTrust bug without re-signing apps frequently. These are just some of the best TrollStore-compatible apps worth checking out, but there are many more apps available on TrollStore that you can explore.
TrollTools For TrollStore And TrollStore 2
This TrollTools app is a one-stop-shop-like app that enables TrollStore users to make the most of the CoreTrust bug without installing multiple apps. TrollTools allows users to customize their device's themes, passcode buttons, change notification badges, customize Shortcuts app banners and many more. The app has seen significant updates since its initial release, with version 3.0 launching last week with a refreshed user interface and a ton of new features.
CarTube For TrollStore And TrollStore 2
This app allows users to watch YouTube videos on their vehicle's CarPlay-enabled infotainment system. CarTube IPA app adds a CarPlay-compatible YouTube app to the Home Screen with other baked-in perks, enabling users to use YouTube while in their car.
Filza For TrollStore And TrollStore 2
This Filza IPA app is a file manager app that is traditionally only available for jailbroken devices. However, the developers offer a jailed version of the app specifically for TrollStore users. While users won't have the same read and write privileges for certain parts of the filesystem that they would have on a jailbroken device, Filza still enables them to modify some files or utilize their device's storage space.
Evyrest For TrollStore And TrollStore 2
This Evyrest for TrollStore app is an automatic wallpaper changer for Jailbroken devices and TrollStore. The app allows users to randomize wallpapers automatically, keeping their iPhone's wallpaper looking fresh. While the Shortcuts app supports this feature in iOS and iPadOS 16, it is not available in iOS and iPadOS 14.0-15.4.1.
BlizzardBoard Mobile Themes For TrollStore And TrollStore 2
BlizzardBoard is an app that allows you to customize your Home Screen's app icons with something other than the stock aesthetic. With BlizzardBoard, you can quickly apply theme bundles to your Home Screen, whether they're in .deb or .zip format. Although BlizzardBoard uses the Shortcuts-based theming method, it's still a cool way to get your Home Screen noticed.
TrollBox All-In-One System Customization Capabilities For TrollStore
TrollBox is a unique app that offers all-in-one system customization capabilities. Although many of the options in TrollBox are similar to what you might find in TrollTools, they are different tools. Therefore, one may look or work better than the other in a way that comes down to user preference.
Mugunghwa Customize Your Home Screen's App Icon Badges
Mugunghwa TrollStore for iOS is yet another system customization app that allows users to do things such as customize their Home Screen's app icon badges and the passcode buttons. Although once one of TrollTools' biggest competitors, Mugunghwa is still a great option for anyone who wants to personalize their device.
Convert .deb Files into .ipa Files
With deb-to-ipa-app, you can easily convert .deb files into .ipa or .tipa files so that they can be installed via TrollStore. Although this functionality may not work for every app, it can come in handy for those apps that have jailbreak-only dependencies.
TrollApps For TrollStore And TrollStore 2
Although there isn't an official App Store or package manager-like user experience for TrollStore, the TrollApps app tries to offer one. With TrollApps, you can easily find and install various projects on your device with just a tap.
Cardio Customize Your Wallet App's Credit Card Faces
Cardio is a unique app that allows you to personalize your Wallet app's credit card faces without having to jailbreak your device. By using Cardio, you can easily replace the face of any Apple Pay card with any image of your choice. Although it's a bit more limited in comparison to a jailbreak tweak called Sydney, Cardio is still an excellent app for anyone who wants to customize their Wallet app's credit card faces.
Alphabetical – Sort Your Home Screen Icons
If you are tired of having an over-cluttered Home Screen, then Alphabetical is the perfect app for you. With Alphabetical, you can sort your Home Screen icons using several different sorting methods, including alphabetical order and by color. While this app may not be suitable for everyone, it's an interesting concept for a non-jailbroken device.
IconExporter – Batch Export Your Home Screen Apps' Icons
If you need a workable image of an app icon from your Home Screen for a Photoshop project, then IconExporter is the perfect app for you. With IconExporter, you can batch export every one of your Home Screen apps' icons into a .zip file and then save them to your Files app or share them elsewhere. After saving, you can optionally use the Pixelmator Mobile app's built-in Machine Learning-based resolution enhancing capability to make those images larger while maintaining quality.
Resolution Setter – Change Your iPhone's Display Resolution
With the Resolution Setter app, you can change the native resolution of your iPhone's display. Although things may not look as good, it's still an interesting app for anyone who wants to change their device's display resolution.
Legizmo Kincaid For TrollStore
This app allows users who are holding out on iOS 14 or 15 either because they have or are waiting for a jailbreak to pair the latest Apple Watches running watchOS 8 to their handset without upgrading to iOS 16. This is particularly useful for those who want the latest Apple Watch and still wish to jailbreak their device.
Localisation Changer For TrollStore
This app enables users to spoof their location without a jailbreak, tricking apps into thinking they reside in a different location. Users can pick a location they wish to spoof and activate the location simulation, tricking most apps into thinking that the user is at the specified location.
AirTroller For TrollStore
This app is perfect for pranksters who want to have some fun. AirTroller is an AirDrop spamming utility for iOS that finds nearby AirDrop recipients and spams them with file send requests. This app is sure to have your friends or family members rolling with laughter.
What's New In TrollSpeed For TrollStore
Updated TrollSpeed IPA to version 1.8.2, now supporting TrollStore 2 on iOS 15.5 up to iOS 16.6.1 and iOS 17.0.
TrollSpeed IPA has been updated to version 1.7.3.
Changes to the HUD's size are now available.
Refresh Rate mode is combined with real FPS.
In-app preferences have been added.