Best Cydia And Sileo Repos / Sources For iOS 2023 [Latest Update]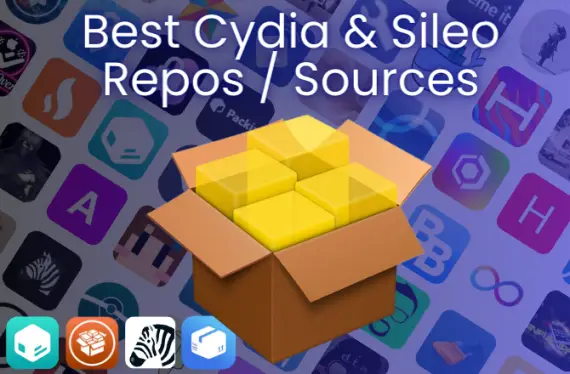 Upgrade your Cydia download with the ultimate source of repos. Check out the best Cydia Repos for your jailbroken device, fully functional in 2023. These Cydia Sources, compatible with both Cydia app download and Sileo, are tailor-made for the iOS tweaks jailbreak community.
How To Easily Add Repos/Sources For iOS Devices
First step involves Jailbreaking your iPhone or iPad. Following that, proceed to install the Cydia package manager. Subsequently, you can easily incorporate the desired Cydia repo based on your preferences.
Step 1: Begin by launching the Cydia package manager.
Step 2:From there, access the "Sources" section and opt for "Edit."
Step 3:Now, tap on "Add." Then, simply copy the repository you favor and paste it in.
Step 4:Integrate the newly selected repository by choosing "Add Source"
Step 5:Conclude the process by refreshing the package content.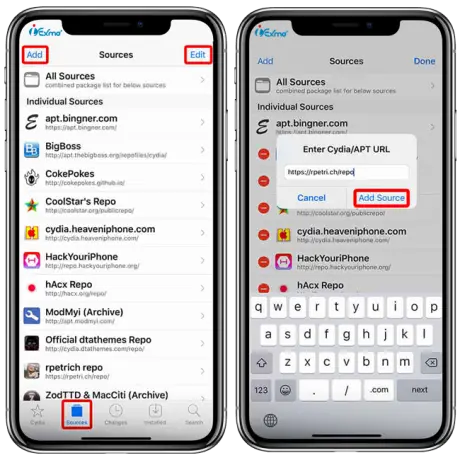 Discover an array of amazing third-party Cydia iOS tweaks, both free and paid apps, the latest alternatives to Cydia, themes to personalize, essential jailbreak tools, and the freshest Cydia app store modifications.
Exploring iOS Tweaks Through Repo Categories
Best Cydia Repos & Sources 📦
Access Cracked Cydia Repos/Sources 🧩
Best Rootless Tweak Repositories 🛠️
Explore Top 10 Cydia Rootless Repos 🚀
Best Cydia Sources & Cydia Repos List For iOS
1. BigBoss Repository
BigBoss Repo URL:
http://apt.thebigboss.org/repofiles/cydia/
BigBoss repository tweak apps iOS stands as the premier Cydia source, recognized as the largest and most significant in the realm of best iOS apps enhancements. Included by default within Cydia app store download, this remarkable repository boasts an extensive collection of both free and premium jailbreak tweaks, catering to all jailbroken iOS device users.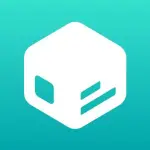 2. Sileo Repository
BigBoss Repo URL:
https://getsileo.app/
Presently, Sileo stands out as a prominent repository across all iOS devices, gaining significant traction. It extends compatibility from iOS 16 down to the latest iOS 12, catering to a wide range of iPhone and iPad models.
With a committed team behind it, Sileo offers daily updates featuring a plethora of fresh tweaks, repositories, best tweaked apps for iOS and iOS jailbreak tools. Moreover, its user-friendly interface simplifies the process of exploring iOS tweaks and various Cydia app store modifications.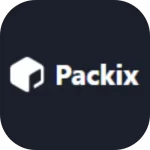 3. Packix Repository
Packix Repo URL:
https://repo.packix.com/
Packix emerges as a top-tier Cydia source, renowned for hosting a plethora of the finest Cydia iPhone tweaks. Many of the best Cydia sources tweaks originate from this Cydia repo download, amplifying the iOS Cydia jailbreak download experience.
Within Packix, you'll find an extensive collection of both free and premium tweaks. Notable selections include BetterCCXI tweak iOS apps, Barmoji, Boxy 3, Eclipse X iPhone tweaks, CallRecorder, Haystack iOS tweak app, Rooster, and an array of other sought-after additions.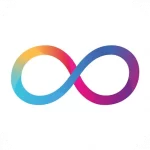 4. Havoc Repository
Havoc Repo URL:
https://havoc.app/
Havoc, the newest Cydia app store tweak on the block, takes the mantle from Packix. It offers an impressive assortment of both free and premium Cydia tweaks and Cydia tweaked apps tailored for your jailbroken iOS devices.
Inside Havoc Cydia repo sources, you'll uncover a treasure trove of standout packages including Animations Be Fast Plus, Viola theme, Boxy 4 app tweaks iOS, ReProvision Reborn, Snapper 2, Minotaur Cydia tweaks download, PortraitXI, BackupAZ 4, PowerModule Vibrato, and various other transformative download Cydia apps and sources.
5. Zebra Repository
Zebra Repo URL:
https://getzbra.com/
Zebra stands as a robust package manager designed for your jailbroken iOS device. It's compatible with all iOS devices on versions 9 through 14, offering superior performance compared to Cydia sources download.
With Zebra, refreshing repositories and installing Cydia app store tweak becomes an enjoyable task, thanks to its incredible built-in features. Ditch Cydia app download iOS and embrace Zebra as your prime package manager, ensuring stable versions for your iOS device.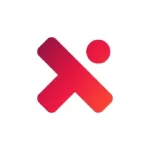 6. Twickd Repository
Twickd Repo URL:
https://repo.twickd.com/
Twickd, a standout Cydia repository, is a creation of the thriving jailbreak community. Access requires initial registration, granting you entry to a plethora of outstanding tweaks.
Within Twickd's repository, you'll find a diverse collection of both free and paid tweaks, carefully curated for your jailbroken iOS device.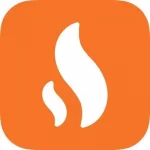 7. Chariz Repository
Chariz Repo URL:
https://repo.chariz.io/
If personalizing your iDevice's look and feel is your passion, Chariz is the go-to repository. Boasting the finest tweaks, it's your prime destination for tailoring your jailbroken iDevice.
Chariz repo is your ultimate source for tweaking and customizing your iOS device to your heart's content, offering a myriad of options to transform its appearance and colors.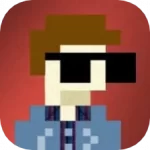 8. SparkDev Repository
SparkDev Repo URL:
https://www.sparkdev.me/
For iOS enthusiasts, Snowboard is an essential tweak for jailbroken devices, a creation of the renowned developer SparkDev. Explore a realm of distinctive and remarkable tweaks within SparkDev's repositories, including Myriad, FreshWall, Hyperion, Vesta, and more.
Dive into SparkDev's repositories, where you'll uncover an array of exceptional tweaks that enhance your iOS experience. Notably, SparkDev is the mastermind behind the must-have Snowboard tweak.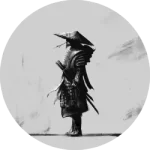 9. WuXu's Repository
WuXu's Repo URL:
https://bit.ly/wuxuslibraryplus
WuXu's IPA Library++, the freshest release, serves as the prime hub to acquire up-to-the-minute IPA files for iOS devices.
This comprehensive WuXu's repository provides an array of resources, including cracked, tweaked apps, games, jailbreaks, and ++ apps, offering a unified solution. With the AltStore Source integration, effortlessly access and install these apps.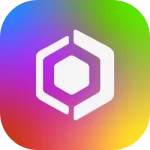 10. Dynastic Repository
Dynastic Repo URL:
https://repo.dynastic.co
The Dynastic Repository emerges as a sought-after jailbreak repository, providing a gateway to a remarkable selection of both free and premium tweaks, themes, and applications for iOS devices.
It proudly serves as the official source for AltDeamon, the background app that facilitates IPA file signing on devices using AltStore. This repository is also home to well-known tweaks like ShortLook, LockDock, Jellyfish, Twitter Labs, SecondsInTimeX, and Asteroid, making it the best repo for iOS 16 users.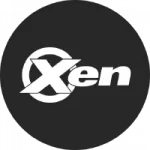 11. XenPublic Repository
XenPublic Repo URL:
http://xenpublic.incendo.ws/
For jailbreak enthusiasts seeking captivating widgets on both home and lock screens, the XenHTML Repo is essential. It's the home of renowned XenHTML packages, delivering exceptional widgets for a customized experience.
Unlock an array of extraordinary widgets for your iOS device's screens through the XenHTML Repo, enhancing your jailbreak journey.

12. ModMyi Repository
ModMyi Repo URL:
http://apt.modmyi.com/
If you're operating older Apple devices, the ModMyi Repository is your destination. Catering to iOS 7 and higher versions, this repository houses a wide variety of both free and premium tweaks, games, and themes.
Recognized as one of Cydia's leading repositories, ModMyi offers ringtones, soundboards, wallpapers, tweaks, mods, and more to transform your iDevice.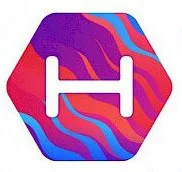 13. HackYouriPhone Repository
HackYouriPhone Repo URL:
http://repo.hackyouriphone.org
HackYour iPhone Repository stands as a renowned Cydia source, delivering premier tweaks and themes for your iOS device at no cost. It's compatible with Sileo, Zebra, and Installer Package Managers.
Among the featured tweaks on HackYouriPhone Repository are AppSync Unified for installing unsigned IPA files, Cercube enhancing the YouTube app, and LocalIAPStore enabling bypass of in-app purchases.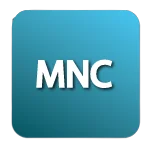 14. MidnightChips Repository
MidnightChips Repo URL:
https://repo.midnightchips.me/
MidnightChips Repository, a prominent Cydia source, offers tweaks that unlock your device's potential. With a variety of offerings, this repository enhances your iOS experience.
Notable tweaks in MidnightChips Repository include Fluidity, bringing iPhone X UI to other iOS 11 devices, Asteroid for system-wide weather features, and BetterSettings to customize your settings app.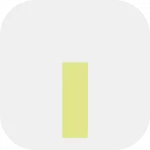 15. Limneos Repository
Limneos Repo URL:
http://limneos.net/repo/
Limneos Repository, a distinguished Cydia source, provides paid jailbreak tweaks and apps that bring exceptional value to your device. Curated by Elias Limneos, a renowned iOS developer, it hosts a collection of sought-after enhancements.
Explore tweaks like Dynamic Peninsula tweak, AnsweringMachine, BioProtect, CallBar, AudioRecorder, NFCWriter, and more within the Limneos Repository, each designed to elevate your iOS experience.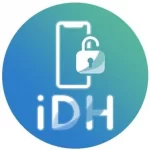 16. iDevice Hacked Repository
iDevice Hacked Repo URL:
https://idevicehacked.com/
The iDevice Hacked Repository, a noteworthy Cydia source, presents an array of tweaks and themes tailor-made for your jailbroken device. Dive into a selection that enhances your iOS journey.
Notable tweaks within the iDevice Hacked Repository include Togglow for control center customization, Sonus12 altering the volume HUD, and PokeCall transforming incoming calls into Pokemon battles.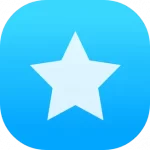 17. AppCake Repository
AppCake Repo URL:
https://cydia.iphonecake.com/
The AppCake Repository, a renowned Cydia source, is home to AppCake – a store offering a plethora of free tweaks, apps, and games. With compatibility for both jailbroken and non-jailbroken devices, it's your key to a world of premium content.
Dive into AppCake's offerings, where you can discover sought-after apps like Spotify++, Instagram++, YouTube++, and Minecraft, all available at no cost.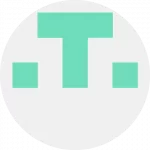 18. TDMD Repository
TDMD Repo URL:
https://tdmd.github.io/
The TDMD Repository, a notable Cydia source, serves as your hub for iPhone themes and widgets. With an assortment of 33+ packages, you can access a range of device information, car, and clock widgets for free download.
Immerse yourself in the TDMD Repository's offerings, featuring widgets like TDMD Device Info, TDMD Car Widget, and TDMD Clock Widget, all designed to enhance your iPhone's aesthetics.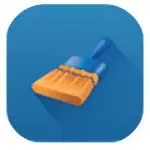 19. iCleanerPro Repository
iCleanerPro Repo URL:
https://ib-soft.net/cydia/beta/
The iCleanerPro Repository, a significant Cydia source, houses iCleaner Pro – a powerful tweak enabling you to declutter, clear cache, eliminate redundant files, and deactivate unwanted features on your iOS device.
iCleaner Pro is fully compatible with both iOS 15 and iOS 16, allowing you to optimize your device's performance effortlessly.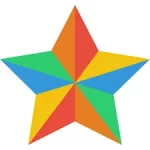 20. CoolStar Repository
CoolStar Repo URL:
https://coolstar.org/publicrepo/
The CoolStar Repository, a prominent Cydia source, offers a collection of jailbreak tools and tweaks crafted by the renowned iOS developer and hacker, CoolStar.
Within the CoolStar Repository, you'll find essential jailbreak tools like Electra, supporting iOS 11.0 – 11.3.1, and Chimera, catering to iOS 13.0 – 13.5. Moreover, explore tweaks like RecordMyScreen for display recording even on non-jailbroken devices, and RocketBootstrap, crucial for the functionality of other tweaks on iOS 11 and above.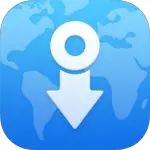 21. AppTapp Repository
AppTapp Repo URL:
https://apptapp.me/repo/
AppTapp Repo's Installer 5 stands as an ideal repository for every jailbroken iOS device, offering an array of over 100 features that elevate your device customization experience.
With compatibility ranging from iOS 15 to iOS 9, Installer 5 supports various modern jailbreaks, ensuring users across devices can enjoy its extensive benefits. It's important to note that this Cydia source exclusively provides the APT manager for download, without any other packages available.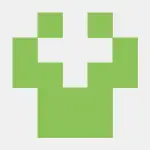 22. UnlimApps Repository
UnlimApps Repo URL:
https://beta.unlimapps.com/
The UnlimApps Repository is a significant Cydia source, offering a range of tweaks and tools developed by UnlimApps, a skilled group dedicated to crafting apps and tweaks for iOS devices.
Within the UnlimApps Repository, discover tweaks like Facebook++, Instagram++, YouTube++, and Snapchat++, each augmenting the features and capabilities of their respective original apps.

23. iPogo Repository
iPogo Repo URL:
https://ipogo.app/repo/
Calling all Pokemon GO enthusiasts with jailbroken iOS devices! If you're a fan, iPogo is tailored just for you, providing a jailbreak-friendly version of the beloved Pokemon GO spoofer.
Upon adding this repository, you can effortlessly install the iPoGo tweak along with an assortment of valuable packages like KernelBypass, PowerSelector, vnodebypass, and TweakManager. This tweak is compatible with iOS 10+ devices.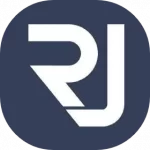 24. ReJail Repository
ReJail Repo URL:
https://rejail.ru
The ReJail Repository is a noteworthy Cydia source, presenting an extensive collection of free and Russian-translated tweaks sourced from Packix, Twickd, Dynastic, and other repositories.
Within the ReJail Repository, you'll find a vast selection of over 2000 packages, making it the largest Russian-speaking repository for Cydia.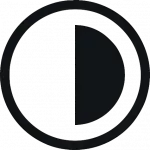 25. Julioverne Repository
Julioverne Repo URL:
https://julioverne.github.io/
Julioverne Repository is renowned for its Spotify++ hack version, granting users access to premium Spotify features without a subscription. Enjoy a free music experience, offline downloads, high-quality streaming, and more.
Explore over 100 categories within this repository, encompassing add-ons, tweaks, themes, multimedia, networking, utilities, and more. It also supports Sileo, Zebra, Cydia, and Saily package managers.
With Julioverne, you can elevate your iOS device experience by accessing iOS modifications and over 50 additional tweaks, making it a valuable resource for customization.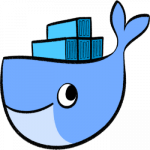 26. Haoict Repository
Haoict Repo URL:
https://haoict.github.io/cydia/
Haoict Repository presents a collection of powerful tweaks and tools curated by Hao Nguyen, an accomplished software engineer and iOS developer.
Unleash your iOS device's potential with tweaks like TikTok God, enhancing your TikTok experience, and Facebook No Ads, eliminating ads and sponsored content from your Facebook app.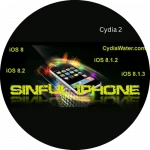 27. Sinful Repository
Sinful Repo URL:
http://www.sinfuliphonerepo.com
Sinful Repository provides access to cracked versions of premium tweaks and apps, tailored for jailbroken iOS devices. Explore offerings like iFile, an advanced file manager, and MyWi, a tethering app enabling internet sharing with other devices.
While an older repository supporting iOS 8.2 and below, Sinful Repository remains valuable for obtaining cracked apps, games, wallpapers, and themes. It also features popular cydia games such as Battlefield Bad Company 2, Need for Speed Hot Pursuit, along with useful apps like Zephyr, Soringtomize 3, and TetherMe.
28. Soh's Repository
Repo URL:
https://repo.satoh.dev/
Soh's Repository, formerly known as Satoh repository, is your gateway to the ReProvision Reborn developer's creation.
This repository offers the essential IPA signing tool, ReProvision, enabling direct signing and installation of IPAs on iOS devices, compatible with iOS 16 to iOS 9.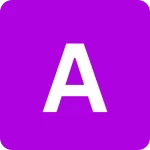 29. Anamy Repository
Anamy Repo URL:
http://repo.anamy.gay/
Anamy Repository, though compact, presents a trio of valuable packages to enhance your device functionality.
Access the AppBox and Wthr widgets for Xen HTML here, elevating your device's aesthetic appeal. Additionally, gain access to Sileo, Cydia, Zebra, and Installer package installers.
30. ModMyi Repository
ModMyi Repo URL:
http://apt.modmyi.com/
Access over 25k packages from ModMy's classic Cydia source, allowing you to enrich your device's capabilities
.
Elevate your system's functionality by incorporating widgets and tweaks from this repository. Customize boot logos, tweak keyboard appearances, install elegant fonts, add widgets, and explore a wide array of ultimate tweak categories for your iOS device.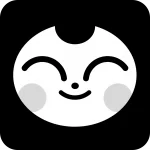 31. Skitty Repository
Skitty Repo URL:
https://skitty.xyz/repo/
Discover a diverse collection of tweaks and themes from Skitty Repository, curated by iOS developer and designer Skitty.
Access tweaks like SixLS, reviving the iOS 6 lock screen, and DopeConvos, offering customization for your Messages app. Elevate your iOS experience with essential and free jailbreak tweaks for iOS 14 – iOS 11 devices, including Dune, DragEnabler, Six (LS), Aidoko, and Aurora apps, enhancing your device's capabilities.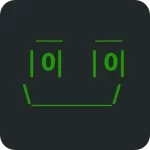 32. Pixelomer Repository
Pixelomer Repo URL:
https://repo.pixelomer.com/
Explore a diverse array of tweaks and utilities from Pixelomer Repository, curated by iOS developer and hacker Pixelomer. Access innovative tweaks like TweakReviewsDB, enabling users to share and access tweak reviews, and AltDeploy, simplifying the sideloading process for apps on iOS devices.
Elevate your iOS experience with essential tools and tweaks, brought to you by Pixelomer Repository, catering to your customization and utility needs.
33. Merona Repository
Merona Repo URL:
https://repo.co.kr/
Access the latest and greatest jailbreak tweaks from Merona Repository, crafted by Baw Apple, to enhance your iOS device.
Discover a world of innovation with Merona Repository, offering a diverse array of sought-after jailbreak tweaks like ChatBubble, A-Font, Custom Carrier, and more. Elevate your customization with powerful tools including ConfirmPasteboard, A-Shield, Slicers 3, and Edictus, all conveniently accessible through this Cydia Source.
Enjoy the ultimate experience on your iOS device, utilizing enhancements such as Axon, ChatHeads, A-Bypass, and Notifica from the expansive collection provided by Merona Repository.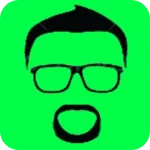 34. DGh0st Repository
DGh0st Repo URL:
https://dgh0st.github.io/
Discover a treasure trove of possibilities within this remarkable repository, featuring an expansive collection of 54 packages, apps, and games that cater to iOS enthusiasts. What sets this repository apart is its compatibility with older iOS firmware versions, including iOS 9.0+.
Notable among them are NoLowPowerAutoLock, preventing automatic device lock in low power mode, and NoVoiceMail, streamlining the Phone app by removing the voicemail tab.
Delve into essential Cydia tweaks such as BadgeOverlay, NCClearText, and ScreenshotXI, each enhancing different facets of your iOS experience. Elevate your device with features like HorizontalVideos, HSWidgets, and UndoRotation. Unleash your creativity with MirrorSelfie, NoHSSearch, and FloatingDock tweaks. Moreover, this repository offers a delightful gaming corner with titles like PlayMafia, SuperMonsterEscaper703, Nerd, the classic snake game, and the engaging Hexagon Fort.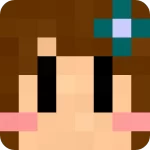 35. Karen's Repository
Karen's Repo URL:
https://cydia.akemi.ai/
Karen Tsai is a talented developer who creates amazing jailbreak tweaks for iOS devices. You can find 44 of her tweaks in her repository, including the popular AppSync Unified. This tweak lets you install any IPA file on your jailbroken iPhone or iPad without signing it. You can also use her tools like Appinst & MobileTerminal, iCleaner Pro, and AirSpeakers to enhance your jailbreak experience. Whether you want to clean up your device, install apps from the command line, or turn your device into an AirPlay speaker, Karen Tsai has you covered.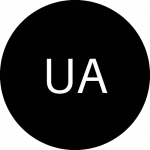 36. UnlimApps Repository
UnlimApps Repo URL:
https://beta.unlimapps.com/
UnlimApps Repository is a Cydia repository that provides you with tweaks and tools to customize and improve your iOS apps. It is developed by UnlimApps, a team of skilled iOS developers and hackers. With UnlimApps Repository, you can access tweaks that enhance your app experience, such as Facebook++, which is a library of common functions used by UnlimApps tweaks. You can also install tweaks for other popular apps, such as Twitch++, Twitter++, Viber++, Instagram++, Vine++, WhatsApp++, Netflix++, YouTube++, Snapchat++, Telegram++, or Messenger++. Moreover, you can use App Admin to manage any app version on your device. UnlimApps Repository is compatible with both Cydia and Sileo package managers.

37. Miro92 Repository
Miro92 Repo URL:
https://miro92.com/repo/
uYou Repo is a Cydia repository that offers you uYou, a fantastic tweak for YouTube. It is created by Miro92, a talented iOS developer. With uYou, you can enjoy YouTube without any ads, play YouTube music in the background while multitasking, and watch your favorite videos in Picture in Picture mode. This amazing repo also has 50 packages with different modifications for your iOS device.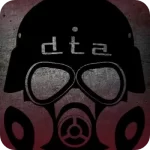 38. Dtathemes Repository
Dtathemes Repo URL:
https://cydia.dtathemes.com/repo/
Unleash the power of nostalgia and gaming on your iPhone through the Dtathemes Repository – a dynamic Cydia source catering to gamers and enthusiasts alike. This repository is your gateway to a world of console emulation, featuring renowned emulators like Delta, Provenance, Happy Chick, Delta iOS 13, and PPSSPP. Beyond emulators, you'll also find a treasure trove of captivating themes and distinctive icon packs to revamp your device's appearance. If gaming is your passion, the Dtathemes Repository is an essential destination for enriching your iOS experience.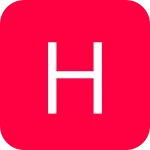 39. Hiraku Repository
Hiraku Repo URL:
https://cydia.hiraku.tw/
Hiraku Repository is an exclusive haven for iOS enthusiasts seeking cutting-edge jailbreak tweaks and enhancements for their iPhones and iPads. This private source unveils a collection of standout tweaks, such as Fasttweet, SAndboxiFix, Easy Packager, CCModules, and vLightPower. Elevate your device's functionality and customization with the innovative offerings from the Hiraku repository.
40. Ichitaso Repository
Ichitaso Repo URL:
https://cydia.ichitaso.com/
This Ichitaso top-notch Cydia Source offers an array of remarkable free tweaks for your iOS devices, including PowerSelector, OTADisabler, QuickWiFi, PrimalFolders 2, TransparentDock13, Exsto, FiveIconDock13, and the full jailbreak version of AltStore. Elevate your device's capabilities and customization with these innovative offerings from ichitaso.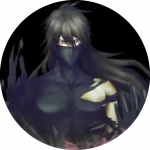 41. Cokepokes Repository
Cokepokes Repo URL:
https://cokepokes.github.io/
Dive into the world of iOS enhancement with Cokepokes Repository, a hub of 35 packages, 20+ tweaks, and 9 development libraries.
The Cokepokes Repository is renowned for housing the main repository for AppStore++, an influential tweak designed to empower users. With AppStore++, you can conveniently downgrade and upgrade applications directly within the AppStore, block ads, disable updates, and enjoy a range of added functionalities. The Cokepokes Repository extends its compatibility to iOS 11 and higher versions.
Among his notable projects, you'll find AppStorePlus-TrollStore, a tweak enabling app downgrades via TrollStore, a third-party app store; cokepokes.github.io, a beta repository for his tweaks compatible with Cydia or Sileo; and PhantomLite, enhancing Snapchat on non-jailbroken devices.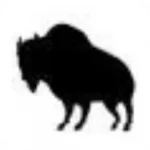 42. Skylerk99's Repository
Skylerk99's Repo URL:
https://cydia.hiraku.tw/
With an impressive collection of 70 cutting-edge tweaks, this repository is a treasure trove for iOS users who have embraced the world of jailbreaking. Curated by the skilled developer Skyler Kansala, these tweaks are thoughtfully designed to enhance your iOS device's functionality and aesthetics. While the repository doesn't offer configuration solutions, it presents a range of intriguing packages, including RemoveBattery, StopClock animation, NoLockIndicator, and NoMusicArrow, among others.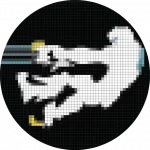 43.Udevs Repository
Udevs Repo URL:
https://udevsharold.github.io/repo/
Udevs Repository is your gateway to cutting-edge tweaks. With a collection of 40+ tweak packages, including the likes of NoanoFi, SnippedCommand, Zefy, SafariTabs14, AirKeeper, Perseus, DockX, BattSafePro, SpoRi, VPNIndicator, and Gesture, you'll elevate your iOS experience to new heights. Best of all, these exciting Cydia tweaks are available for free.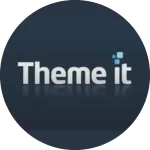 44. ThemeItApp Repository
ThemeItApp Repo URL:
http://www.themeitapp.com/repo
While the ThemeItApp repo might be temporarily inactive, it's a repository that stands out for its focus on quality over quantity. Despite offering only three packages, this Cydia source ensures that each one is a gem worth exploring.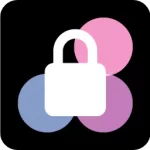 45. bid3v Repository
bid3v Repo URL:
mhttps://bid3v.github.io/repo/
Discover the bid3v Cydia repository, a treasure trove of 17 distinct iOS packages and free tweaks. This repository houses a range of enhancements for your iOS experience, including BattCirc, I Don't Fleet, Min o' Clock, AccountEditor, BoldStatus, Pinnie, randCColor, Piccter, Electrode, and Grounded. Dive into bid3v's offerings to elevate your device's functionality and style.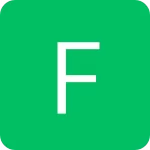 46. Fr0stDev's Repository
Fr0stDev's Repo URL:
http://gmoran.me/repo/
Gmoran introduces a curated compilation of 7 tweaks through Fr0stDev's official repository. These tweaks facilitate tasks such as altering the keyboard color, resolving Cydia respring concerns, implementing rounded edges for icons, and showcasing up to four icons in the iOS dock on both iOS 11 and iOS 12 iterations. Fr0stDev's repository serves as a user-friendly hub for device customization and enhancement.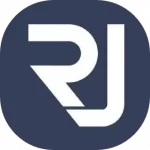 47. Fouad's Repository
Fouad's Repo URL:
https://apt.fouadraheb.com/
Discover the ultimate collection of Watusi tweaks for WhatsApp at Fouadraheb. This repository offers a must-have tweak for WhatsApp users, allowing you to customize every aspect of the app to your liking. With WatusiTools, Watusi 2 and 3, and a variety of cool sticker packs, you can enhance your messaging experience. Notable tweaks include Watusi 3 for WhatsApp, Atlas for minimalist video playback, Atria for home screen layout editing on iOS 13 to 15, and Axon for improved notification management. Elevate your WhatsApp usage and device functionality by exploring Fouadraheb's innovative offerings.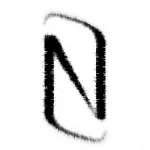 48. Nin0 Repository
Nin0 Repo URL:
https://nin0.me/repo/
Explore the n-i-n-0 repository, offering a single yet impactful package for download. Unveil the XenSearch widget, a Home Screen enhancement that brings forth a user-friendly search bar. Seamlessly integrate this widget with XenHTML for optimal functionality. Elevate your device's experience by acquiring this unique widget exclusively from the n-i-n-0 source.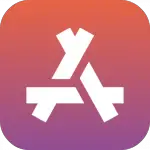 49. AnthoPak's Repository
AnthoPak's Repo URL:
https://repo.anthopak.dev/
AnthoPak's Repo is your ultimate destination for refining and personalizing your jailbroken iOS device. Uncover gems like QuickCCDismiss, AddToFolder, PanCake, QuickPrefs, and VideoSwipes1. Expand your collection further by integrating AnthoPak's tweaks through Cydia, Zebra, or Sileo sources. With a curated selection of both free and paid packages. Explore 14 free packages including PanCake, NotiVibe, QuickPrefs, DontWannaSleepNow, Powercuts Activator Actions, QuickCCDismiss, and AddToFolder, along with premium offerings such as Appaze 2, LastLook, and Sleepizy 2, ensuring a comprehensive suite of options for your customization journey.
50. SS Repository
SuperSecret Repo URL:
https://junesiphone.com/supersecret/
SuperSecret Repo is a Cydia source that gives you access to incredible iOS mods that will transform your device. You can use these mods to add widgets, themes and addons to your device using iWidgets, XenHTML, FronPage and other tweaks. These mods will make your device more personalized and enjoyable. To use SuperSecret Repo, you need a paid account, but you will get access to over 200+ latest mods.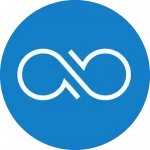 51. Alexbeals Repository
Alexbeals Repo Link:
https://cydia.alexbeals.com/
AlphabetSources is a handy tweak that you can get from Alex Beals' Cydia source. It has only 11 packages, but it does a great job of sorting your Cydia sources in alphabetical order. This makes it easier for you to find and manage your sources. AlphabetSources works with all jailbreaks from iOS 14 to iOS 8.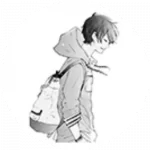 52. ClassicXII Repository
ClassicXII Repo Link:
https://classicxiirepo.github.io/
Discover the magic of widget customization with the ClassicXII Repository, an exclusive hub for Cydia users. Featuring a collection of 14 dynamic packages, this repository allows you to revamp your Home Screen and Lock Screen widgets, breathing new life into your iPhone's look. Compatible with iOS 14 and iOS 13 jailbreaks, ClassicXII offers an array of widgets that seamlessly integrate with your device's interface. Elevate your visual experience and personalize your iOS device like never before.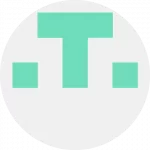 53. TDMD Repository
TDMD Repo Link:
https://tdmd.github.io/
If you are looking for a Cydia and Sileo source that offers a variety of themes and widgets for your iPhone, you should check out TDMD. This repository has 33 free packages that you can download and use to personalize your device. You can find widgets for car, device info, clock, and more. All the packages are well organized into categories and have a unique user interface for easy browsing.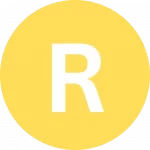 54. Rpetrich Repository
Rpetrich Repo URL:
https://rpetri.ch/reposetup/
Discover a treasure trove of 57 essential packages for your iOS device through the Rpetrich Repository, available on both Cydia and Sileo. This repository is a hub for popular jailbreak tweaks including Activator, AppList, CacheCleaner, FullForce for iPhone, Icon renamer, PictureInPicture, PreferenceLoader, RocketBootstrap, and more.
With an impressive array of 52+ packages, Rpetrich Repository offers a comprehensive selection of cool jailbreak tweaks such as FullForce, Activator, CacheCleaner, Icon renamer, and more. For iOS developers, this repository serves as a valuable resource, providing a rich collection of libraries to elevate your projects and enhance your iOS experience.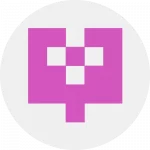 55. Stkc's Repository
Stkc's Repo URL:
https://repo.stkc.win/
Stkc's is a small Cydia repository that offers Relocate Module and Relocate reborn tweaks. These tweaks allow you to fake your GPS location on your iPhone and use it in various apps like Pokemon Go, Tinder, Maps, and more. Relocate is known for its unique design and easy-to-use interface. You can spoof your location with just a few taps and enjoy the benefits.

56. C1d3r Repository
C1d3r Repo URL:
https://c1d3r.com/repo/
If you have a jailbroken device, you can use ChargeAnimations tweak from c1d3r Repository, a Cydia source that offers high-quality paid packages for iOS customization. ChargeAnimations tweak lets you choose from dozens of different charging animations, such as emojis, logos, texts, and more. You can also adjust the size, position, color, and speed of the animation to your liking. c1d3r Repository is the official source of ChargeAnimations tweak, as well as other popular tweaks like PullOver Pro and HomeButtonPlus.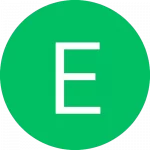 57. Exqusic Repository
Exqusic Repo URL:
https://exqusic.github.io/
If you want to make your iOS device more responsive and snappy, you can use AnimationBeFast tweak from Adam Seiter's repo, also known as eXqusic repository. This tweak lets you adjust the speed of various animations on your device, such as opening and closing apps, unlocking and locking the screen, switching between apps, and more. AnimationBeFast tweak supports iOS versions from 11 to 13 and works with most jailbroken devices. You can download this tweak from Adam Seiter's repo on Cydia or Zebra.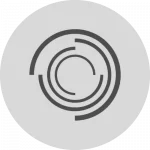 58. CreatureCoding Repository
CreatureCoding Repo URL:
https://creaturecoding.com/repo/
If you have a jailbroken device and want to customize it with amazing tweaks and themes, you should check out CreatureCoding Repository, one of the best Cydia sources available. CreatureCoding Repository has a collection of 39 packages that can help you improve your device's appearance and functionality. For example, you can use Cyder to give Cydia a modern look, Fabric 2 to change the date style on your lock screen, and Shuffle to sort your settings easily. You can also find other popular tweaks like Cr4shed, Saw, and Sonus12 from CreatureCoding Repository.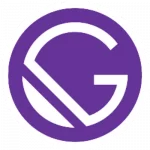 59. Gebeto Repository
Gebeto Repo URL:
https://gebeto.github.io/repo/
Gebeto Repository, a prominent Cydia repository hosted on GitHub, opens up a world of iOS customization and optimization. This repository boasts a diverse collection of powerful tweaks like Clutch, AppSync Unified, and AppCake, providing you with tools to elevate your device's functionality. Within the Gebeto repo, you'll find an impressive array of 44 packages. These packages encompass not only tweaks and themes, but also Xen HTML widgets, add-ons, and tweak hacks tailored for various AppStore apps. Notable offerings such as Bear Hack, EasyTen Hack, Clutch 2.0.4, Lazy Token, English With Words Hack, and likesHack are just a glimpse of the comprehensive selection available.

60. Netskao's Repository
Netskao's Repo URL:
https://repo.initnil.com/
 Netskao's Repository stands as a discreet haven for enthusiasts of rootless jailbreaks on iOS 15.1. This private repository hosts an array of tweaks and cracks designed to enhance your iOS environment. Notable entries from Netskao's include NoAds, CCModules, and CrackTool4, each contributing to refining your device's performance. Within Netskao's Repository lies an extensive compilation of 105 items, consisting of 82 tweaks, along with noads and cracks. Among the offerings, you'll encounter tweaks like ShowTouch, PullOver Pro, InjectIPA, 3DNetworkFixer, ActionBar Reborn, and numerous others, adding depth and functionality to your jailbroken iOS experience.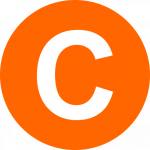 61. iPhone Cake Repository
iPhoneCake Repo URL:
https://cydia.iphonecake.com/
Discover the iPhone Cake Repository, your gateway to AppCake – the ultimate app installer that grants access to a treasure trove of cracked apps and games, all at zero cost. Whether you opt for jailbreaking and Cydia integration or a non-jailbreak route via Safari browser, AppCake opens doors to boundless gaming enjoyment. Dive into a collection that spans puzzles, action, arcade classics, adventurous quests, intense combat, and addictive match-three games. Elevate your gaming escapades with iPhone Cake.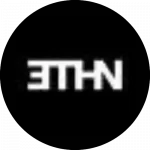 62. ETHN Repository
ETHN Repo URL:
https://nahtedetihw.github.io/
ETHN is a cutting-edge repository that offers modern packages for iOS users who want to customize their devices with amazing features. Some of the packages you can find in ETHN are StepUp Rootless, MagicalScrollbars, MacPass, SafeModeMuteToggle, ShakeltOff, Mirage, and many more. ETHN has a stunning user interface that makes browsing and installing packages easy and enjoyable. Check out the ETHN repository and experience the coolest iOS tweaks available.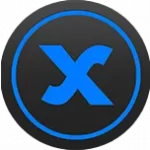 63. Intelliborn Repository
Intelliborn Repo URL:
http://intelliborn.com/cydiav
Intelliborn is a repository that offers a huge variety of tweaks for iOS devices, as well as some exclusive products such as IntelliID, IntelliscreenX, MyWi, and My3G. These apps let you customize your device with amazing features and functions. Intelliborn is a popular Cydia Source/Repo that always keeps its apps updated to provide users with the best quality and performance.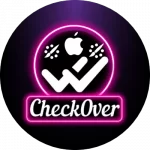 64. Check0ver Repository
Check0ver Repo URL:
https://check0ver.com/
Check0ver is a repository that offers free access to paid tweaks and apps for iOS devices. You can download various apps from this source, such as Check0ver Store, Check0ver Jailbreak, Check0ver VPN, and more. Check0ver also.has an impressive collection of themes, with over 3000 packages to choose from. You can use these themes to personalize your iOS device's home screen with amazing designs and colors.
65. iCraze Repository
iCraze Repo URL:
mhttps://github.com/iCrazeiOS
iCraze is a repository that belongs to iCrazeiOS, a developer who is passionate about backend development for iOS devices. You can download some of his projects and tweaks from this source, such as QuickSearch, iCrazeVPN, iCrazeStore, and more. iCraze developer was created by the iOS jailbreak repo, a small repo that contains useful jailbreak tools, such as xInstaller, Jailbreak app, Cydia, Installer 5, and Zebra.
51. Alexbeals
Alexbeals Repo Link:
http://apt.thebigboss.org/repofiles/cydia/