Openra1n Windows Jailbreak For iOS 15 – iOS 16 | Palera1n Jailbreak Windows No USB / No Palen1x [Latest]
OpenRa1n Windows is a powerful iOS jailbreak tool that brings the genuine Palera1n jailbreak windows to your PC. With seamless capabilities for all checkm8 devices running iOS 15 and iOS 16, this OpenRa1n native application caters specifically to Windows users with iPhones or iPads. Experience the convenience of OpenRa1n Windows Jailbreak and unlock the full potential of your iOS device.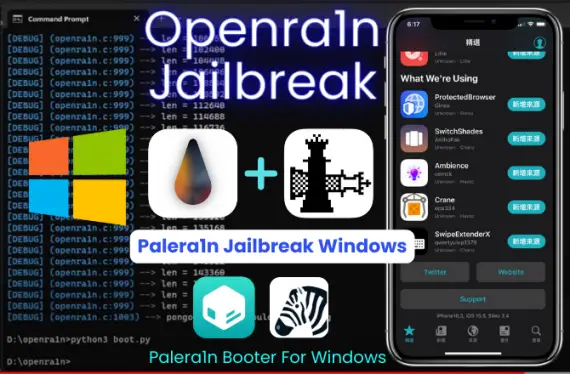 Download OpenRa1n Jailbreak For Windows
OpenRa1n Windows: Jailbreak iOS 15 And iOS 16 On Supported Devices
OpenRa1n Windows offers a seamless jailbreaking experience for various iOS devices. Here is the list of compatible devices for iOS 15.0 – 15.7.7 and iOS 16.0 – 16.6:
For iOS 15.0 – 15.7.7 Jailbreak
A9: iPhone 6S, iPhone 6S Plus, iPhone SE, iPad (2017) 5th Generation.
A9X: iPad Pro (12.9 in.) 1st generation, iPad Pro (9.7 in.).
A10: iPhone 7 and iPhone 7 Plus, iPad (2018, 6th generation), iPad (2019, 7th generation) (iOS 14 not supported).
A10X: iPad Pro 10.5 (2017), iPad Pro 12.9 2nd Gen (2017).
A11: iPhone 8, iPhone 8 Plus, iPhone X.
For iOS 16.0 – 16.6 Jailbreak
A11: iPhone 8, iPhone 8 Plus, iPhone X.
How To Install OpenRa1n Windows For Jailbreak iOS 16 & iOS 15
Learn how to use OpenRa1n for Windows (Palera1n Jailbreak Windows)and jailbreak your device with Palera1n natively, without the need for USB or Palen1x, supporting iOS 16 and iOS 15 Jailbreak.
The installation process is incredibly straightforward. With our easy-to-follow guide, you'll have the OpenRa1n Windows app up and running on your PC in a jiffy. This application is released as a text command tool, built on the foundations of palera1n jailbreak.
To install OpenRa1n Windows on your PC and jailbreak iOS 16 & iOS 15, just follow these simple steps:
Step 1: Download the OpenRa1n.exe, OpenRa1n Payloads, and libusb-1.0.dll files above.
Step 2: Next, get the Zadig tool, which is required for installing the USB drivers on your Windows PC.
Step 3: Extract the contents of the "releases.zip" archive that you downloaded earlier.
Step 4: Locate and open the "openra1n-release" folder from the extracted files.
Step 5: Move the files "openra1n.exe", "libusb-1.0.dll", and "Zadig.exe" into the "openra1n-release" folder.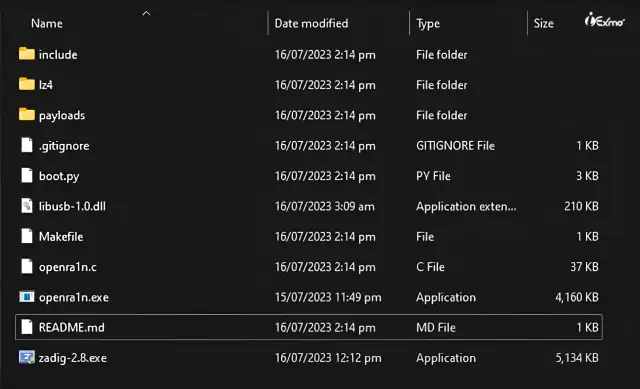 Step 6: Install Python 3.11 for Windows on your PC.
Step 7: Open the command prompt (cmd) and execute the command "pip install pyusb".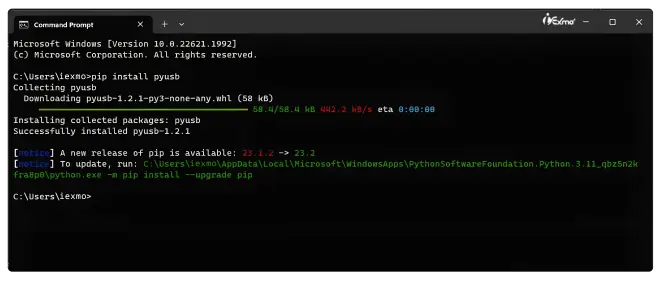 Step 8: Put your iPhone into DFU mode.
Step 9: Launch Zadig-2.8.exe and go to the "Options" menu to select "List All Devices".
Step 10: Connect your iPhone to the PC via USB.
Step 11: From the list of devices in Zadig's Interface, choose "Apple Mobile Device (DFU Mode)".
Step 12: Replace the existing driver "WINUSB (v486.0.0.0)" with "libusbK (v3.1.0.0)" by clicking the "Replace Driver" button.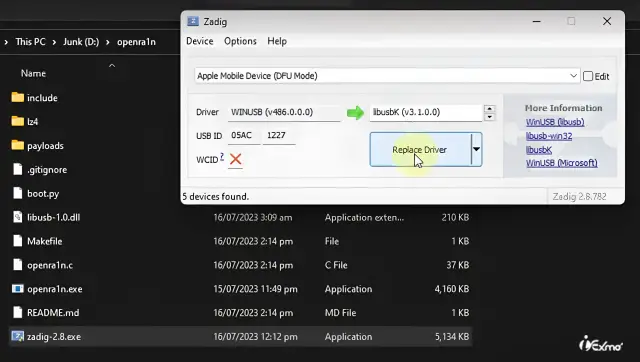 Step 13: Now, run OpenRa1n Windows by opening the command prompt (cmd) and dragging the "openra1n.exe" into the window, then hit "Enter".
Step 14: Head back to Zadig and reinstall the "libusbK" driver.
Step 15: Your iPhone should display the pongoOS screen.
Step 16: From Zadig's Interface, select "next PongoOS USB Device".
Step 17: Replace the driver "libusbK (v3.1.0.0)" with "libusb-win32(v1.2.7.3)" by clicking "Replace Driver".
Step 18: In the command prompt (cmd), enter the command "cd openra1n-release & python3 boot.py".
Step 19: After completing the above steps, you can access the palera1n loader app from your iPhone's Home Screen.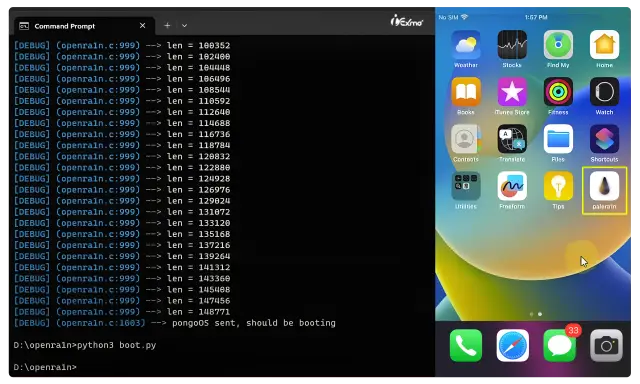 Step 20: Lastly, disconnect your iPhone from the Windows PC.
OpenRa1n Windows Jailbreak for iOS 15 – iOS 16 Guide 3
Top Best Free Cydia Tweaks For iOS iPhone
Explore the top best free Cydia tweaks for your iOS iPhone and supercharge your jailbroken device! Whether you're on iOS 14, iOS 15, or iOS 16, these handpicked tweaks for Cydia, Sileo, and Zebra will take your customization and functionality to the next level.
What Is OpenRa1n for Windows?
Are you an iPhone user looking to explore the exciting world of jailbreaking on your Windows PC? Look no further than OpenRa1n for Windows, the game-changing jailbreaking tool that combines the power of palera1n and checkra1n into a seamless and user-friendly experience. With OpenRa1n, you can now effortlessly jailbreak your iOS 15 and iOS 16 devices without the need for a USB stick running a Linux distribution. Let's delve into the remarkable features and steps to utilize OpenRa1n for Windows.
Compatibility and Extensive Support:
OpenRa1n Jailbreak boasts remarkable compatibility, supporting all checkm8 devices, including the latest iOS versions like iOS 15 and iOS 16. Thanks to mineek, who released a custom pongoOS booter for checkra1n 1337, iPhone owners can now enjoy the freedom of jailbreaking directly from their Windows PCs.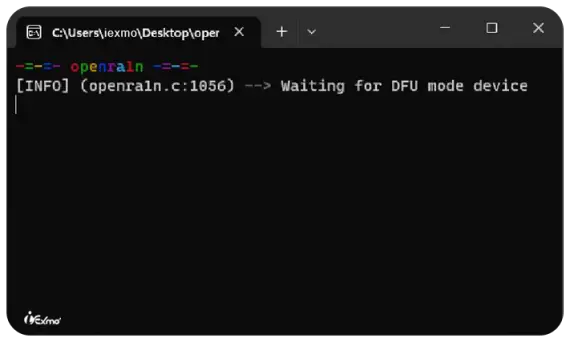 Efficiency and User-Friendly Interface:
Say goodbye to complex jailbreaking procedures, as OpenRa1n for Windows offers a user-friendly and efficient process. Unlock the true potential of your iPhone with customization options and enhanced capabilities. Whether you're a seasoned jailbreaking enthusiast or a first-timer, OpenRa1n simplifies the process for everyone.
Seamless Installation and Package Managers:
Once you've entered DFU mode on your iPhone, initiate the jailbreak process with OpenRa1n. The tool promptly installs the palera1n app, granting you access to the Sileo package manager. Explore a multitude of repositories filled with exciting jailbreak tweaks and libraries. Alternatively, you can choose to install Zebra as the default package manager for iOS 15 – iOS 16.
Device Compatibility and Requirements:
It's essential to note that OpenRa1n for Windows supports A9 – A11 devices only. If you own an iPhone 5S, iPhone 6S, iPhone SE, iPhone 7, iPhone 8, or iPhone X, you're good to go. However, devices newer than iPhone X are not compatible with OpenRa1n for Windows.
For A11 devices running iOS 16, an additional requirement comes into play. Before attempting the jailbreak, you must disable your passcode. Keep in mind that while jailbroken, you may lose access to certain SEP functionalities like your passcode, Face ID/Touch ID, and Apple Pay. But don't worry, you can easily regain access by booting your device into a stock iOS state.
For a smooth and successful jailbreaking experience on A11 devices with iOS 16, remember to erase all content and settings on your device if you had set a passcode before attempting the jailbreak.
Embrace the Freedom of Jailbreaking with OpenRa1n for Windows:
Openra1n Windows jailbreak can jailbreak iPhone 8 windows, Windows iPhone X Jailbreak, Palera1n jailbreak windows, Jailbreak iOS 16 windows, Windows Palera1n jailbreak, iOS 15 jailbreak windows and more.
OpenRa1n for Windows brings convenience, power, and versatility to the world of jailbreaking. Jailbreak your iOS 15 and iOS 16 devices effortlessly and unlock a new world of customization and possibilities. Step into the realm of OpenRa1n and enjoy the freedom to personalize your iPhone like never before.
Best Jailbreak Tools For iOS 16 – iOS 15 Jailbreak
1. Palera1n Jailbreak
✅ Compatibility: iOS 15 – iOS 17
Palera1n Jailbreak is a reliable and versatile tool, supporting iOS 15 to iOS 17, empowering users to customize their iPhones and iPads to the fullest.
2. Dopamine Jailbreak
✅ Compatibility: iOS 15 – iOS 15.4.1
Dopamine Jailbreak brings joy to iOS users on versions 15 to 15.4.1, providing a feature-packed platform for personalized tweaks.
3. Palera1n-C Jailbreak
✅ Compatibility: iOS 15 – iOS 17
Palera1n-C Jailbreak tool offers enhanced performance for iOS 15 to iOS 17, adding stability to the jailbreaking process.
4. Fugu15 Max Jailbreak
✅ Compatibility: iOS 15 – iOS 15.4.1
Fugu15 Max Jailbreak unleashes the potential of iOS 15 to 15.4.1, enabling users to break free from stock limitations.
5. Palen1x Jailbreak For Windows
✅ Compatibility: iOS 15 – iOS 17
Palen1x Jailbreak revolutionizes Windows users' experience, supporting iOS 15 through 17 without complications.
6. XinaA15 Jailbreak
✅ Compatibility: iOS 15 – iOS 15.1.1
XinaA15 Jailbreak is a versatile tool for iOS versions 15 to 15.1.1, offering a gateway to customizations.
7. Ra1nCloud Jailbreak
✅ Compatibility: iOS 15.0 – iOS 15.4.1
Ra1nCloud Jailbreak ensures a smooth process for iOS versions 15.0 to 15.4.1, opening a world of possibilities.
Explore Latest iOS Jailbreak Status and top jailbreak tools to elevate your iOS experience with the freedom and customization you desire!
OpenRa1n GitHub Source Code
OpenRa1n, created by mineek, is a powerful jailbreak tool designed to unlock the potential of iOS 15 and iOS 16 devices.
As an open-source project, OpenRa1n is freely available, and users can access the source code from mineek's GitHub Repository and wh1te4ever's GitHub Repository.
The source code is written in C programming language, ensuring reliability and efficiency in the jailbreaking process.
With OpenRa1n for Windows, iPhone and iPad users can easily jailbreak their devices directly from their PC, eliminating the need for external Linux distributions.
The tool is meticulously crafted to offer a seamless and straightforward jailbreaking experience, making it accessible to both novice and experienced users.
By utilizing the source code from GitHub, developers and security enthusiasts can examine the inner workings of OpenRa1n and contribute to its continuous improvement.
Who Created OpenRa1n Windows?
OpenRa1n Windows, the cutting-edge iOS jailbreaking tool, is the result of a collaborative effort by talented individuals. This exceptional project was introduced as an open-source initiative through the mineek GitHub Repository and brought to fruition by the expertise of wh1te4ever.
Attributions:
What's New In OpenRa1n Windows
Version 1.0 brings significant improvements to the stability of the OpenRa1n tool, ensuring a smoother and more reliable jailbreaking process.
The latest version now supports an expanded range of devices running iOS 15 and iOS 16, providing more users with the opportunity to experience the benefits of OpenRa1n.